Creative Partner Spotlight: Fleurtacious Designs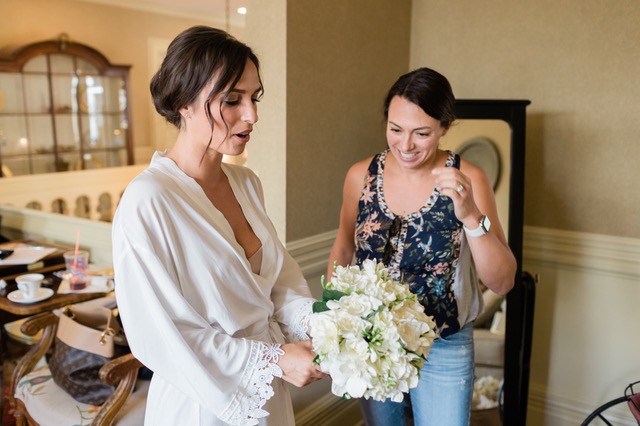 We work with some truly incredible vendors from Photographers, DJ's, Formal wear, Event Design & Decor, Rentals, Florists and more! There are so many talented people within these industries, we thought we could break the ice and give you the inside scoop so when you go to plan your wedding you have ideas on who would best fit your needs and who to contact!
This time we spoke with Kris from Fleurtacious Designs, one of the Capital Regions innovative & unique florists!
Kris, or as some now her, Kritten, has been in the business for over 25 years! As a kid she loved all things crafts and gardening and would try to sell everything and anything from a table at the bottom of my parents driveway.
We asked her what her proudest moment was and she had 2.. Becoming a mom to her now 4 year old daughter Helene and so far surviving this crazy COVID-19 quarantine.
She may love flowers & crafts but she also enjoys sports! She watched baseball and you wouldn't be able to guess who her favorite team is…THE DETROIT TIGERS!
Now a deeper dive into Fleurtacious Designs; what they have to offer, style and advice for couples!
Does Fleurtacious Designs offer wedding packages or is everything customizable?
"Everything is custom, we feel that every couple/client is unique and we want to give them decor flowers that is specific to them. Even though many couples are married in the same venues,  we want every client to have florals that is specific to them and make it personal."
What other services do you provide?
"With weddings we offer an array of tabletop rental items such as stands & over sized vessels for ceremony decor, arches, chuppahs, tall centerpiece stands, assortments of candles & holders, lanterns and more!  We also have items for gift tables, place card tables, table number holders, etc. We also love to coordinate table linens. Adding a special touch throughout the reception or on a few key tables. Our shop also does daily deliveries for all of life's occasions and has an array of gift & home decor items."
How would you describe your style? (Traditional, Modern, Rustic, Organic)
"I'd like to say all of the above. While many designers hone in on one style, I like to have fun and mix it up, I would get bored if I could only design one way and I like to be challenged. But if I had to choose I would say classic & romantic! "
Are there floral substitutions to fit the Bride on a Budget?
"Be open to a color scheme, and maybe 1 or 2 must haves. Include the must haves in the bridal bouquet, bridesmaids, head table, cake- the items that are focal points for the photographer to capture. Then let your floral designer come up with matching pieces for centerpieces, ceremony and other decor. Keep in mind that a lot of designs that are popular right now with the lush greenery. That greenery can cost as costly as florals."
Any advice you could give to clients about floral arrangements?
"Trust us and let us do what we do best! Experiment with and maybe introduce a non-floral item into the design or a unique contrasting color/texture!"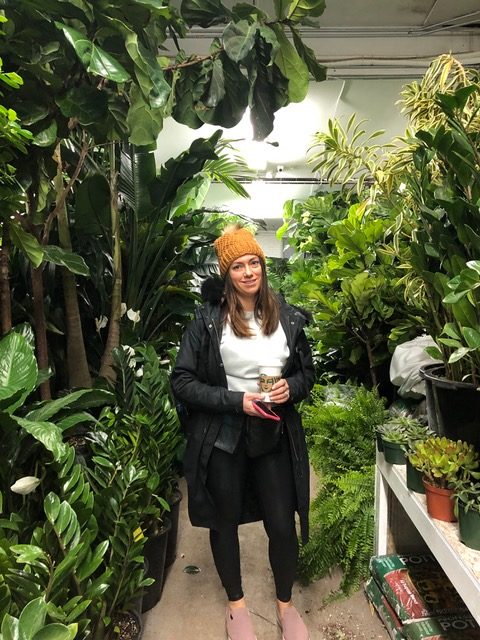 Now you know a little about Kris and her incredible floral & gift boutique!
Check out Fleurtacious Designs on social media or their website for more information.
Instagram: @fleurtacious_designs Facebook: FleurtaciousDesigns