Staff Spotlight: Stephanie Robison
Today, we are continuing our Staff Spotlight series with Mazzone Hospitality's very own Pastry Chef and baker extraordinaire. Join us to learn more about Stephanie Robison in this special Aisle Files feature.
Photos by YTK Works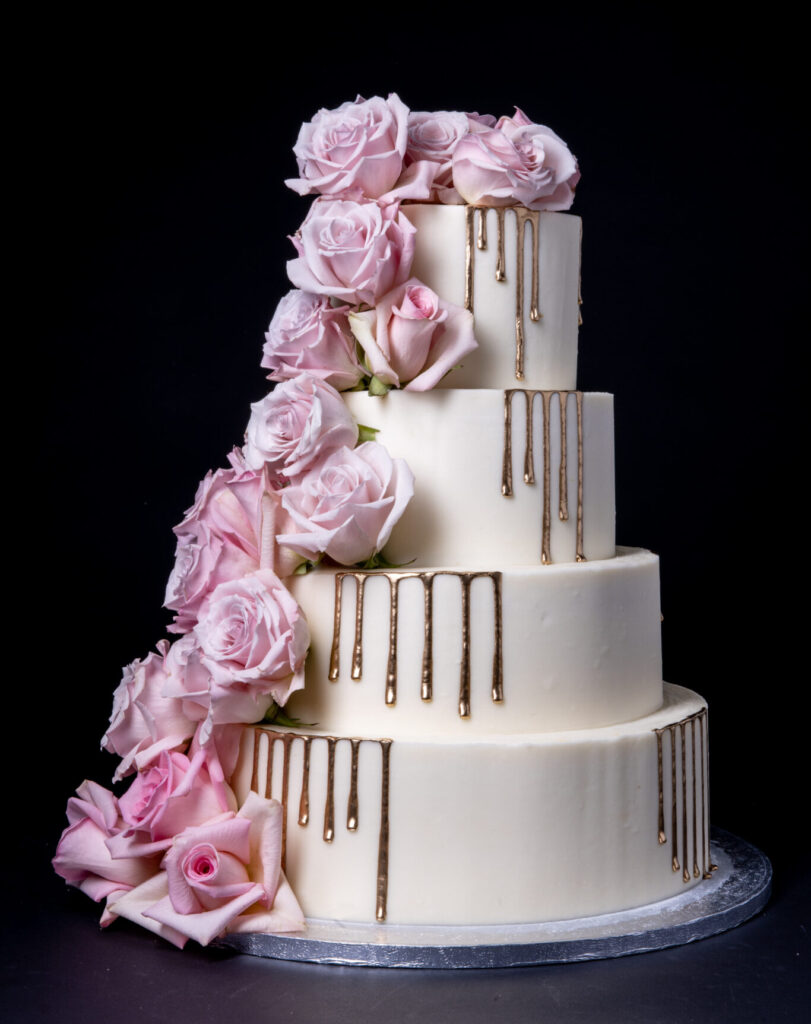 How did you get started in the baking world?
I started baking as a child with my mom and grandmother, so I think my love for it developed early on. I didn't go to culinary school until I was 34 though. One of my instructors introduced me to Mazzone Hospitality and the rest is history. I started working at the Saratoga National bakery about 10 years ago. After three years, I moved down south and operated my own baking business. This past summer, I moved back to the area and rejoined the Mazzone team as the Pastry Chef.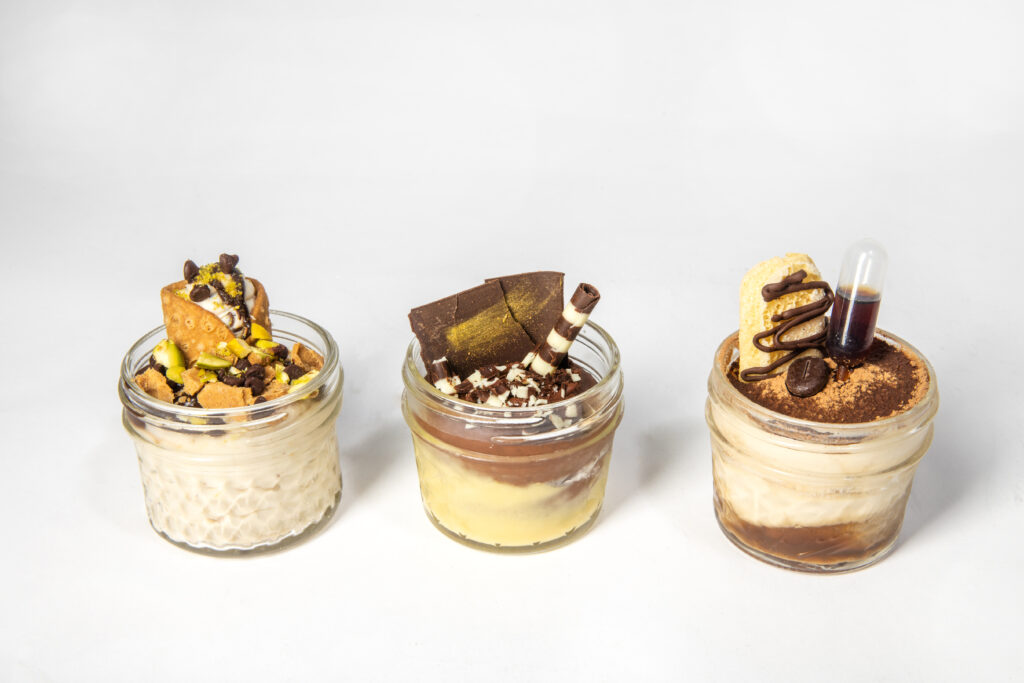 What do you love about baking?
Food is a necessity, while dessert is chosen. I love the guilty pleasure of sugar and the fact that you can do so much with it. Cute, elegant, etc. There are so many different styles.
What wedding cake trends do you see popular for 2022?
Since COVID, I've seen many couples do smaller weddings, but have made them grander. Now more than ever, we are seeing clients looking to stray away from the traditional cake. There is much more customization, more design elements, and more multi-flavor cakes.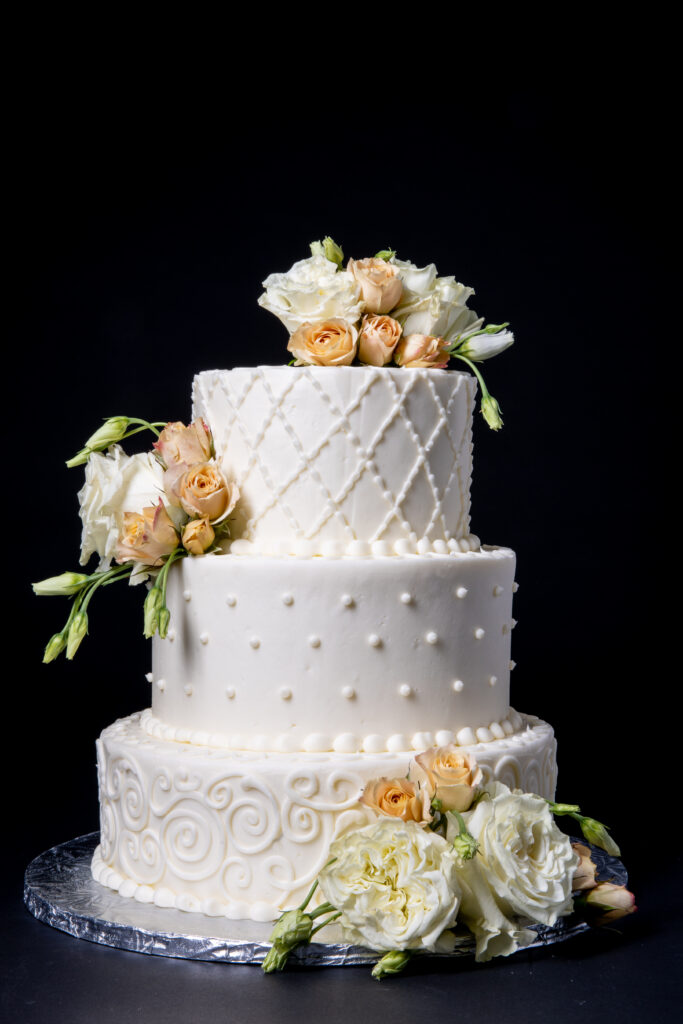 Where do you find dessert inspiration?
I love spending my free time on Pinterest and I get a lot of ideas from there. I also follow French pastry chefs on Instagram… I think it's important to see what trends are happening in other markets.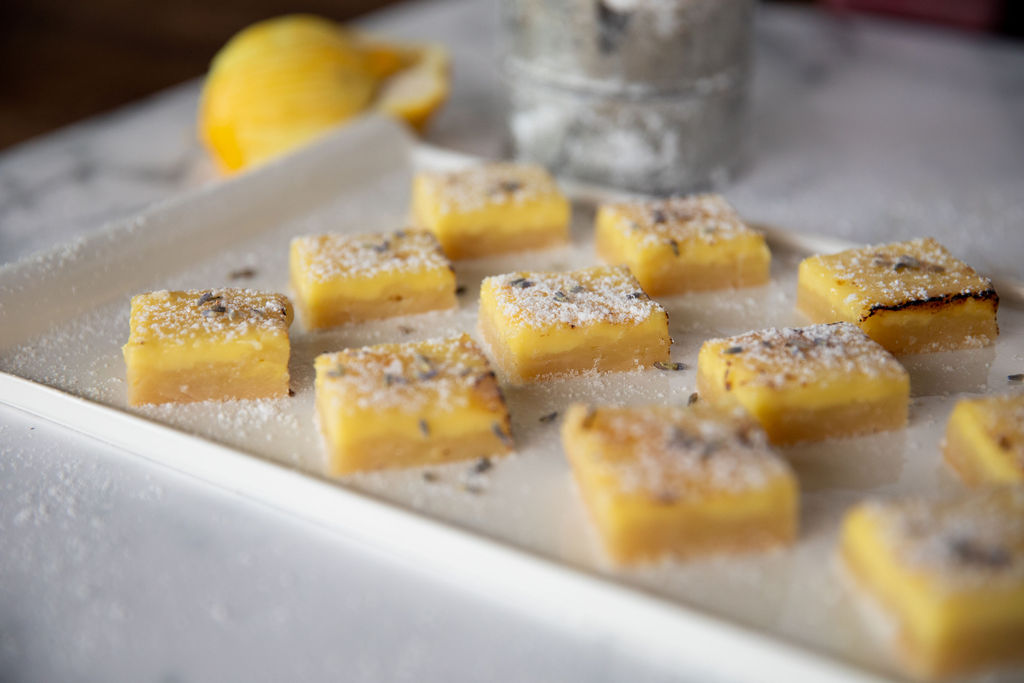 What is your favorite cake flavor?
I'd have to say a white almond wedding cake with almond buttercream! I ask our cake decorator to make it for me all the time!
What are some of your favorite non-traditional wedding desserts you've seen?
We did a European pastry table this fall for a wedding at Mohawk Golf Club in Schenectady. There were a ton of different desserts — fruit tarts, tiramisu, different cannoli flavors, and more. That was really fun!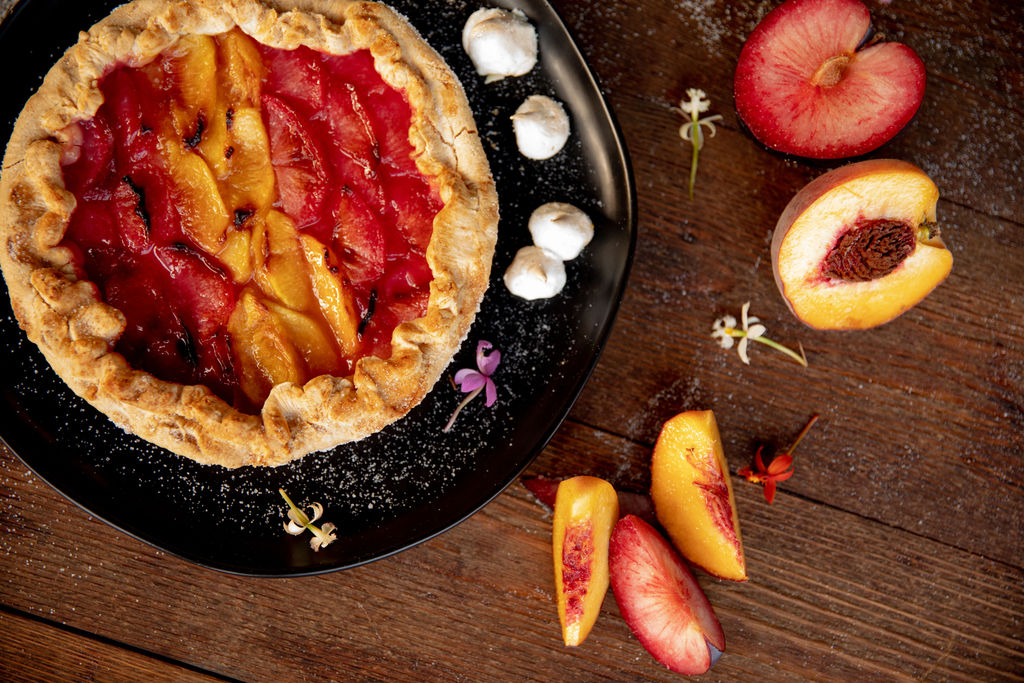 When you're not working, what do you like to do in your free time?
I love spending time with my puppy and going to the gym! I will also be teaching a continuing education class at Adirondack Community College this spring on cake decorating techniques.
To learn more about the Mazzone Hospitality bakery and its services, contact us at 518.690.0293 or info@mazzonehospitality.com