First Dance Songs to Kick Off Your Reception Right
Your wedding first dance is personal, romantic, and unforgettable. So, of course, you need the perfect song to mark the special occasion! To compile the very best first dance tunes, we asked the experts: our DJ Creative Partners.
Whether you're looking for a soulful classic, country ballad, or a popular chart-topper, there's something for every couple on this list. A huge thank you to Love of Music and Music Man Entertainment for your expertise!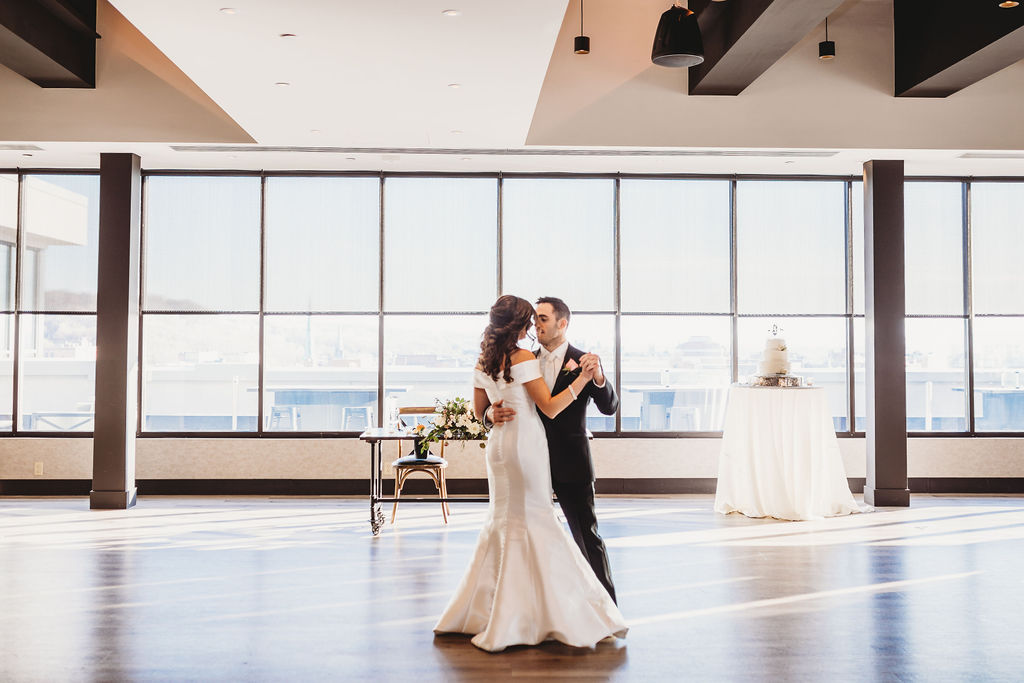 The Classics
"At Last" by Etta James
Lyrics you'll love: "At last/My love has come along/My lonely days are over/And life is like a song"
"Can't Help Falling in Love" by Elvis Presley
Lyrics you'll love: "Take my hand/Take my whole life too/For I can't help falling in love with you"
"Can't Take My Eyes off You" by Frankie Valli
Lyrics you'll love: "But if you feel like I feel/Please let me know that it's real/You're just too good to be true/Can't take my eyes off of you"
"Endless Love" by Lionel Richie & Diana Ross
Lyrics you'll love: "Two hearts/Two hearts that beat as one/Our lives have just begun"
"The Way You Look Tonight" by Frank Sinatra
Lyrics you'll love: "Yes, you're lovely, with your smile so warm/And your cheeks so soft/There is nothing for me, but to love you"
"Unchained Melody" by The Righteous Brothers
Lyrics you'll love: "Woah, my love, my darling/I've hungered, hungered for your touch/A long, lonely time"
"What a Wonderful World" by Louis Armstrong
Lyrics you'll love: "I see tress of green/red roses too/I see them bloom/For me and you"
---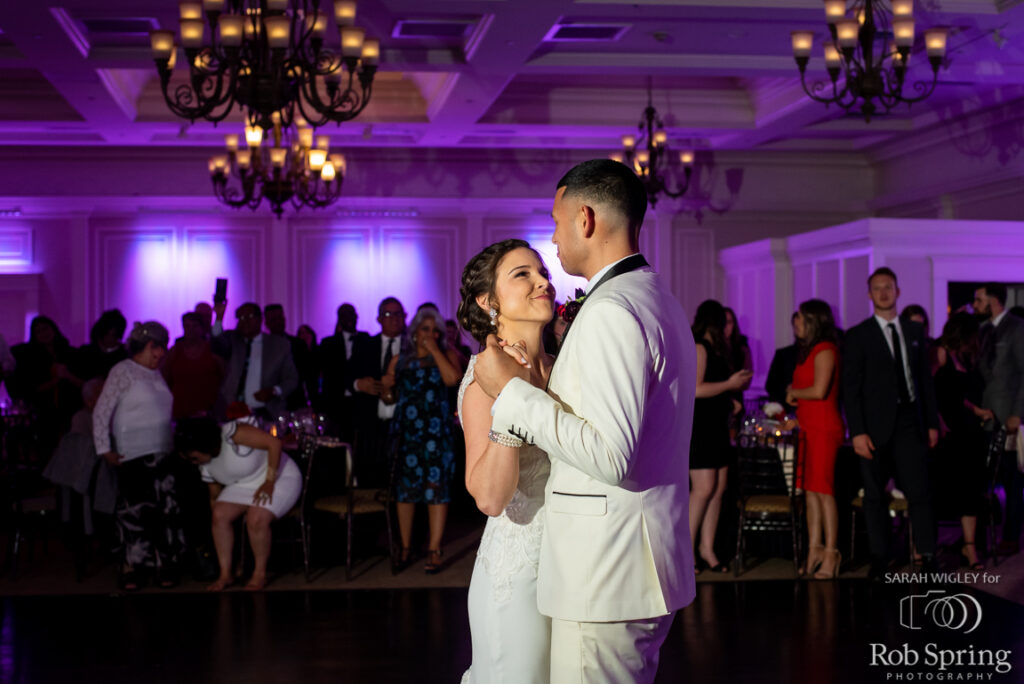 90's and 2000's
"All My Life" by K-Ci & JoJo
Lyrics you'll love: "All my life/I prayed for someone like you
And I thank God/That I finally found you"
"Amazed" by Lonestar
Lyrics you'll love: "I don't know how you do what you do/I'm so in love with you/It just keeps getting better"
"From This Moment On" by Shaina Twain
Lyrics you'll love: "I give my hand to you with all my heart/I can't wait to live my life with you/I can't wait to start"
"Lucky" by Jason Mraz ft. Colbie Caillat
Lyrics you'll love: "I'm lucky I'm in love with my best friend/Lucky to have been where I have been/Lucky to be coming home again"
"Spend My Life with You" by Eric Benét ft. Tamia
Lyrics you'll love: "Can we just feel this way together/Till the end of all time/Can I just spend my life with you"
"You & Me" by Dave Matthews Band
Lyrics you'll love: "And you know we could do better than anything that we did/You know that you and me, we could do anything"
---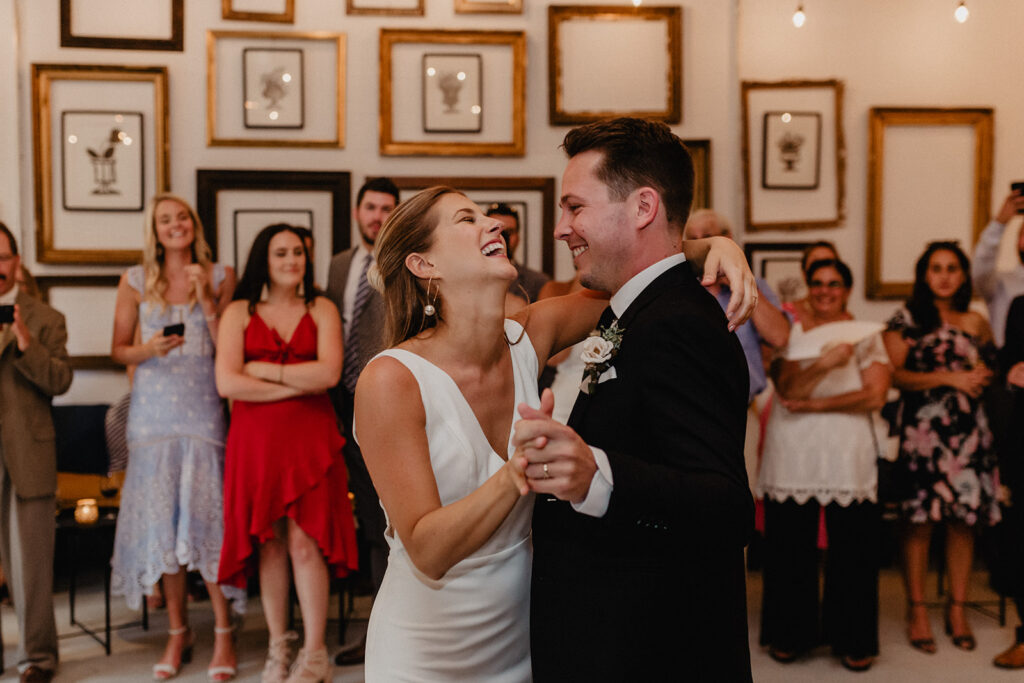 Modern
"Beyond" by Leon Bridges
Lyrics you'll love: "I'm scared to death that she might be it/That the love is real, that the shoe might fit/She might just be my everything and beyond"
"Conversations in the Dark" by John Legend
Lyrics you'll love: "I'll be there when you get lonely, lonely/Keep the secrets that you told me, told me/And your love is all you owe me"
"Heaven" by Kane Brown
Lyrics you'll love: "I swear you're an angel/Sent to this world/What did I do right to deserve you, girl?"
"In Case You Didn't Know" by Brett Young
Lyrics you'll love: "Baby, I'm crazy 'bout you/And I would be lyin' if I said/That I could live this life without you"
"Llegaste Tu" by Luis Fonsi & Juan Luis Guerra
Lyrics you'll love: "Mi corazón te abrí/Desde entonces llevo el cielo dentro de mí/Nunca jamás sentí/Una alegría así"
"Nobody But You" by Blake Shelton & Gwen Stefani
Lyrics you'll love: "I don't wanna live without you/I don't wanna even breathe/I don't wanna dream about you/Wanna wake up with you next to me"
"Say You Won't Let Go" by James Arthur
Lyrics you'll love: "I know I needed you/But I never showed/But I wanna stay with you until we're grey and old"
"Speechless" by Dan + Shay
Lyrics you'll love: "I'm speechless/You already know that you're my weakness/After all this time I'm just as nervous/Every time you walk into the room"
"Thinking Out Loud" by Ed Sheeran
Lyrics you'll love: "And darling I will be loving you 'til we're 70/And baby my heart could still fall as hard at 23"
---
About the DJs

Love of Music was formed with one vision in mind…To shatter the standard mold of what couples have come to expect from the stereotypical Wedding DJ! We've thrown out the line dancing & cheesy gimmicks and replaced it with a team of sought after DJs who will pack your dance floor utilizing a modern boutique-style approach that completely redefines traditional wedding entertainment. Learn more by visiting loveofmusicdj.com/.

The goal at Music Man Entertainment is very simple; always exceed the bride's & groom's expectations! When you're ready to have the time of your life during your wedding reception and throughout the entire planning process, contact a trusted wedding professional! Learn more by visiting musicmanentertainment.com/.