5 Tips for Putting Together Your Wedding Registry
Putting together your wedding registry can be exciting, but at times a little daunting. You may find yourselves swimming in options, contemplating if you really need a ten-piece China set. Only you know what you need, but we've put together a few guidelines, and some ideas that will help to simplify your experience! Here are 5 tips for putting together your wedding registry.
1. Get Fresh!
Now we are in no way bashing a wedding registry full of kitchen supplies, and other home goods – but who said this is all a registry can be?! Rather than asking for a set of pots and pans, how about add something that you've really been dying for! Whether it be a high quality camera, or Tommy Bahama beach chairs.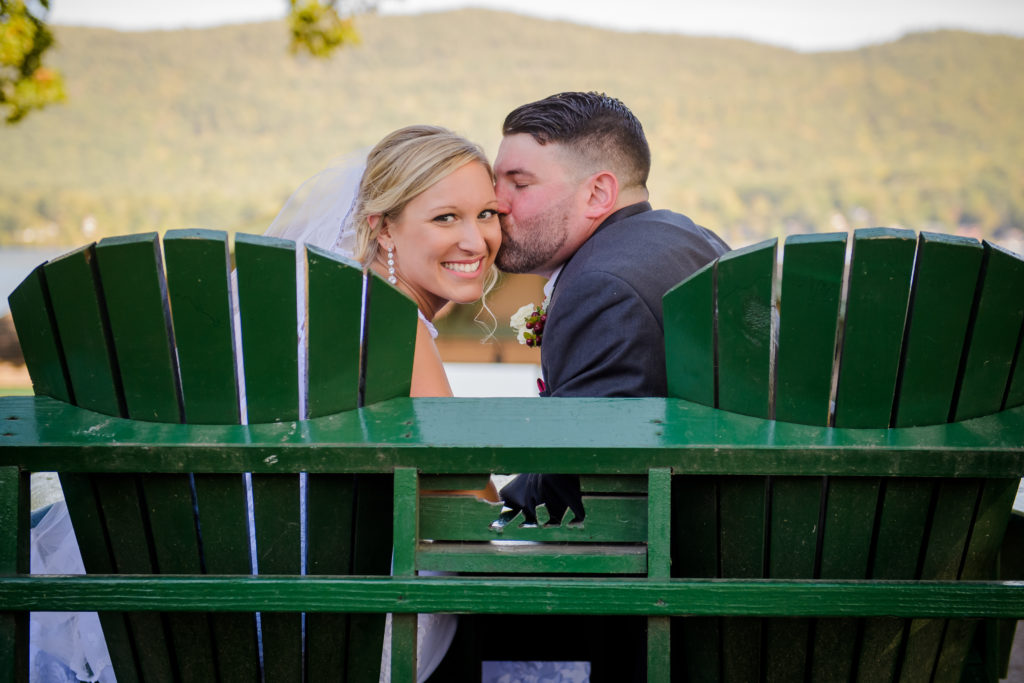 Your guests want to get you something that will give you joy, and remind you of them. You'll get plenty of joy and use out of kitchen supplies, but adding unique gifts will excite your guests because of how you'll use their gifts. Adding a little flavor to your registry can go a long way – you'll end up with the fun stuff you wanted, but weren't going to buy yourselves!
2. Options are Key
Your registry can be as simple, or as extravagant as you would like to be. But we think a good rule to live by, is making sure you have gifts at a range of price points! Every guest has an idea of what they would like to spend on their gift. You should have affordable options, as well as some on the more expensive side, so there are options for everyone's taste. For example, you may include anything from wooden salad tongs or custom plush robes, to a convection oven air fryer! Regardless of the price tag, every gift is meaningful coming from someone you love.
Aside from creating options with price range, feel free to register at multiple stores, so guests feel more involved in picking out their gift. A mixture of about 3-4 online and offline shops will do the trick!
3. We Love a Good Theme
For the couple that already has every appliance you could ever need, think about making a themed registry! Maybe your dream is to have a decked out, fully stocked home bar. Gifts on your registry could include anything from beer steins & pint glasses to a custom neon sign with the happy couples last name to hang over the bar! Maybe you're an adventurous couple, and travel items are what you're after. Tents, sleeping bags, travels mugs – you name it!
Guests will love a themed registry, because they'll be contributing to a fun activity, or project you can enjoy as a married couple. Another bonus is your guests will have a better idea of what to get you if they prefer gifting something that isn't listed on the registry.
4. Time to Evaluate
If you're not already stocked up on appliances, then this is the time to do a serious evaluation of exactly what you need. Qualities to look for are items that will last, and items you will use every day.
Kitchen, bathroom, and bedroom items are the ones you will get the most use from. If you're having trouble conceptualizing what you will need to survive, there are plenty of lists out there for reference. But just to get the ball rolling, if you and your partner are still eating off the same plates you had from your college dorm – ask for a new set!
5. Early Bird Gets the [Present They Want]
We cannot stress this enough – set up your registry EARLY! Your registry should be online and available to guests 4 – 6 months before your wedding. The last thing you want to do is stress your guests out about buying your gifts. If you wait too long they'll probably start buying whatever they think you need which can lead to duplicates, and frankly stuff you just do not need.
Some guests will hop on the second you send out your registry so they can have first pick, but others will take their time. Give everyone plenty of time to check out your wish list, so they can make decisions.
Remember that making this wedding registry should be fun! Discuss with your partner the things you need, but also things that you want. List the essentials, but don't be afraid to sprinkle in some fun items – your guests will appreciate having the options!