Real Weddings: Natalia & Sean
Natalia & Sean were one of the first couples to have their wedding at at the Glen Sanders Mansion after the new renovations! They had some great things to say about their wedding, photographer by Matt Ramos, and some words of wisdom for future brides and grooms. Take a glimpse into their experience with the Glen Sanders Mansion!
We were first interested in Glen Sanders Mansion because of our guest count! However, when we visited and got the full tour by Maria DeMartino, we fell in love. We were all about ease for our guests, and the layout and accommodations available made perfect sense. The inn is attached, so we had our entire bridal party stay right on site. This made our entire experience so stress free and intimate, it felt as though we had so much
more time with our family and bridal party.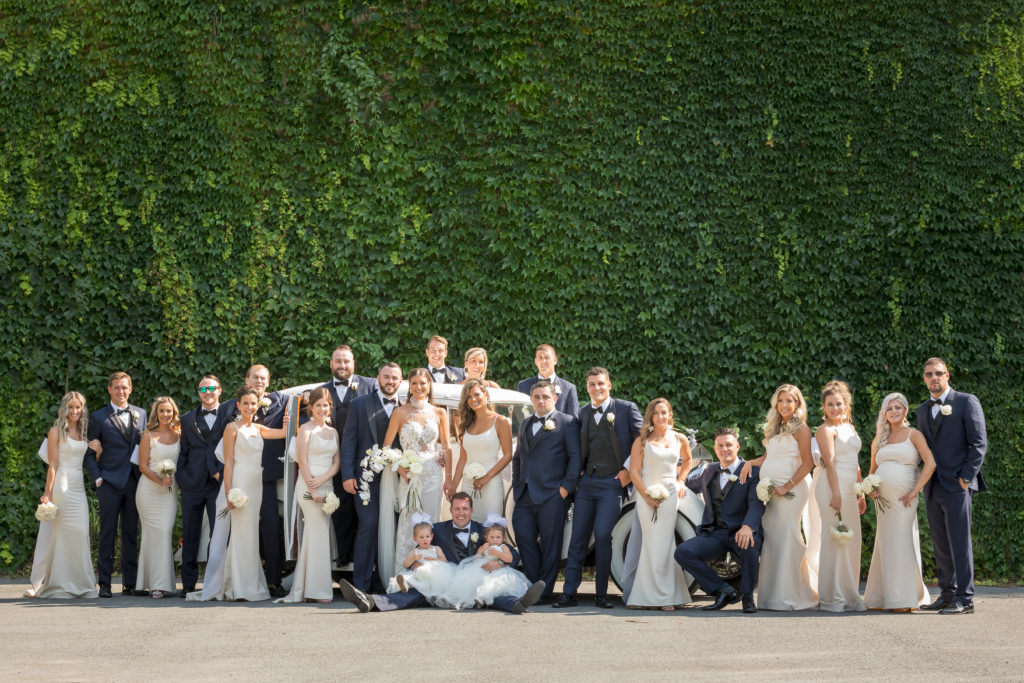 Every moment was so memorable! Some of my favorites included staying in the bridal suite with my bridesmaids the night before, putting on my dress with my mom and sister, lighting a candle in honor of Sean's brother Matt during our ceremony, dancing with my dad and 90 year old grandmother, and laughing hysterically at the maid of honor and best man speech.
I know this might sound cliché, but the most special aspect of our wedding was the people; bringing two families from two different cities, and friends from all over the country together. It was a dream to have all of the people we love in the same room. I cannot express how grateful I feel.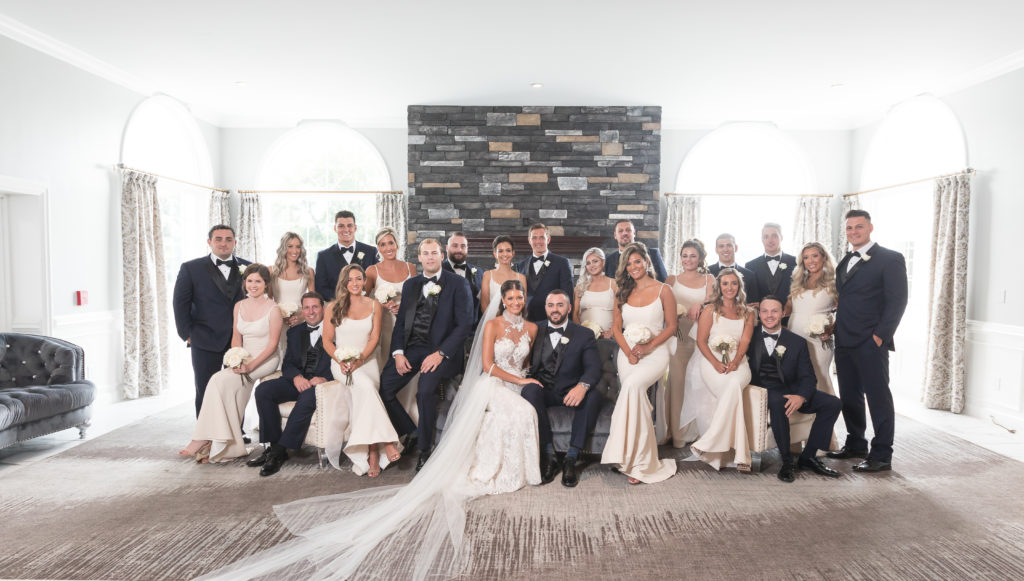 Honestly, my cheeks hurt from smiling the entire night. I can't leave out our decor, either. Maria Vartianian truly made my Pinterest board come alive. Sean and I were able to see the ballroom with Maria before the guests entered and it was such an unforgettable moment.
We loved the access to the waterfront, and the pub located downstairs for after the reception to keep the party going. We were beyond pleasantly surprised and in awe of the gorgeous renovations. From the stunning staircase in the lobby, to the elegant ballroom everything was just perfect. I couldn't imagine having our wedding elsewhere.
The cocktail hour was unreal. I am a huge fan of hors d'oeuvre and Mazzone went above and beyond. My family and I ate the leftovers for 3 days! Sean's favorite was the steak. Mazzone helped us to customize EVERY aspect of the menu. We were able to attend a full menu tasting beforehand, and then choose each food and beverage item we wanted. We also had our signature cocktails, the "Tallytini" and for Sean, "Something Blue Light." Our guests still rave about the amount of food and how delicious it all was.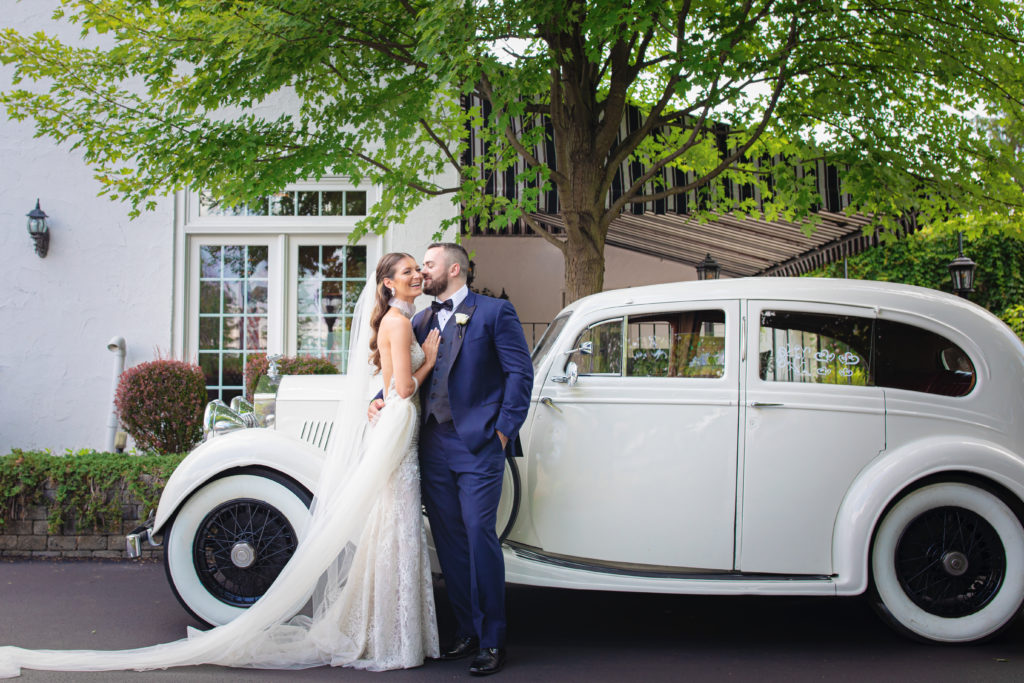 My favorite part about working with the Mazzone team was their attention to detail. No aspect of the day was left unplanned, and each team member was on the same page. They were always available, not just on the wedding day, but throughout the months leading up to the wedding. Maria DeMartino is so much more than a wedding planner, she gave us such valuable advice about our ceremony and marriage. Leslie and Maki were with us on the wedding day and they were so kind, hardworking, and accommodating.
One tip I would give other couples to help them plan their big day is to ask a ton of questions! Rank what is most important to you and your significant other, and communicate that to your wedding planner. Ask for suggestions, as the Mazzone Hospitality team are all experts and enjoy making your dreams a reality. Once the day arrives, just live in the moment. I received this advice the most and took it to heart. The only thing you have control over the day of is your attitude. Take a look around and embrace all the love surrounding you!
Vendors:
Hair: Ange & Mollie of The Beauty Lounge Instagram: @the_beauty_lounge_am
Makeup: Erin Muller Instagram: @erinmullermakeup
Decor: Party with Mia by Maria Vartanian Instagram: @partywithmia
Photography: Matt Ramos Instagram: @mattramos
DJ: Jordan Marshall of Xplosive Entertainment
Videographer: Mountain Mint Films Instagram: @mountainmintfilms
Dress Designer: Elihav Sasson Instagram: @elihavsassonofficial
Dress Shop: Mira Couture Chicago Instagram: @mira_couture
Invitations: Jen Simpson Instagram: @jensimpsondesign
Signage & programs: Mia Murphy Instagram: @mia_murphy