Falling in Love with Fall
Fall is rapidly becoming everyone's favorite wedding season, and we are not complaining. The colors, the outfits, the pictures – what isn't there to love!? Here are some wedding pics that will have you falling in love with Fall!
Photos by Andrew Franciosa
The scarves, the leaves, the decor! So fashionable, and very fall. Keeping your bridesmaids cozy with an adorable fall scarf is the triple threat success! You're keeping them warm (which is the right thing to do), the scarves will upgrade any fall outfit and make for some very cute pics; and they'll serve as a thank you gift to your besties!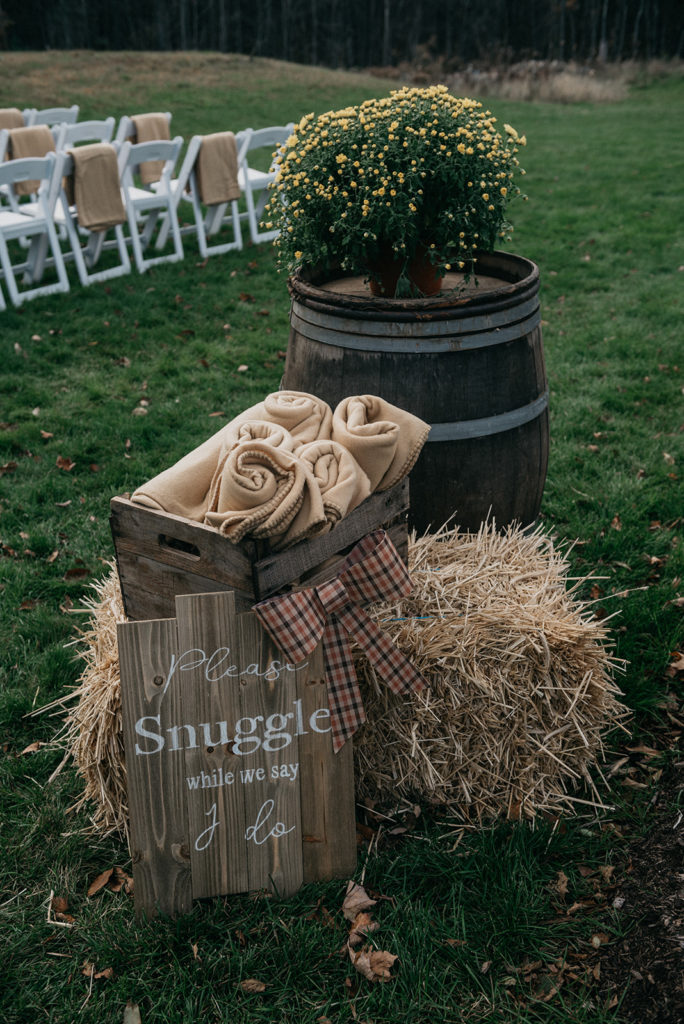 Ceremonial snuggle blankets, what a concept! We love this idea more than pumpkin spice. If you ask me fall is the best season for outdoor weddings; not too hot or too cold, and just perfect enough for your guests to snuggle up as you say I do!
Photos by Rob Spring Photography and Casey Mackenzie
Guys like a good photo-op just as much as the ladies do (although they'll never admit it). They especially like their photo-ops in the fall because they won't be sweating through their layers upon layers of clothing. These guys look sharp! And come on, Flannel and fall is a match made in heaven.
Photos by Lauren Fair Photography
This little guy is ready for his close up! Your furry friends love a good fall wedding. The weather is still warm enough to be outside, and there are plenty of leaf piles waiting to be jumped into!
Photos by Marlayna Photography
Fall is the most gorgeous photo back drop, you cannot convince me otherwise. This couple and their squad could easily be models in a bridal magazine. (We swear they aren't)!
Photos by Matt Ramos Photography
Just imagine that warm afternoon sun shining down on you while you breathe in the crisp fall scented air. Pure bliss. (Note to self: go fall candle shopping immediately)!
Name one other season that will give you colors this brilliant! I'll wait……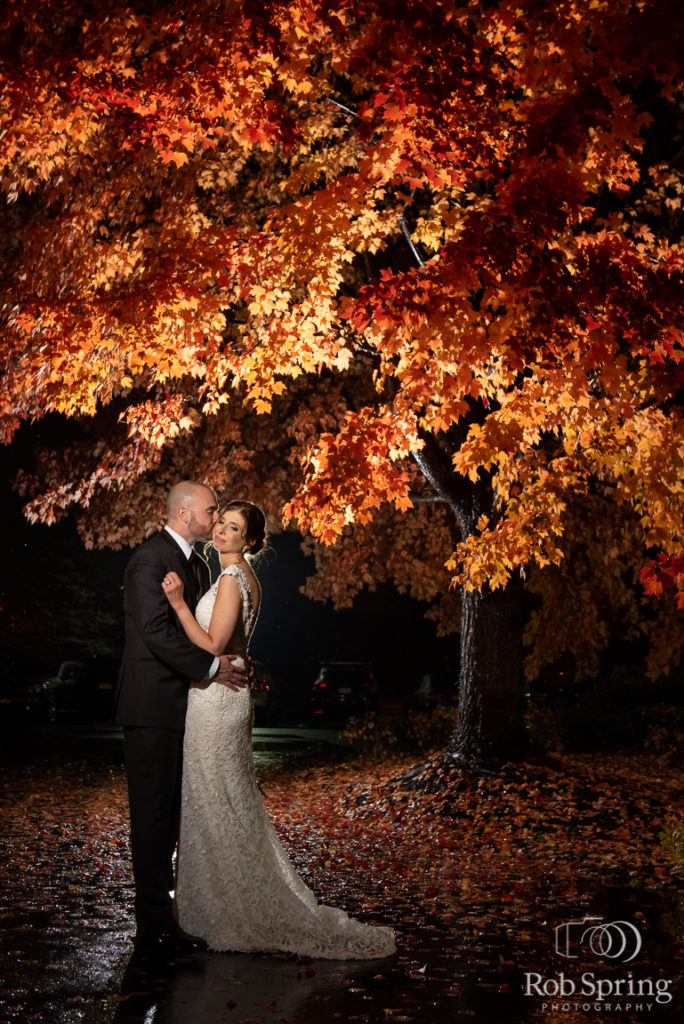 Photos by Rob Spring Photography
…..still none? Didn't think so.
Photos by Hitlin Photography
If you couldn't already tell, we adore fall. Whether you're planning a fall wedding, or just a fall fanatic, I hope these photos gave you some inspiration. Now put on your flannels, grab your pumpkin spice, and go jump in some leaves!