Wedding Spotlight: Charlotte and Kevin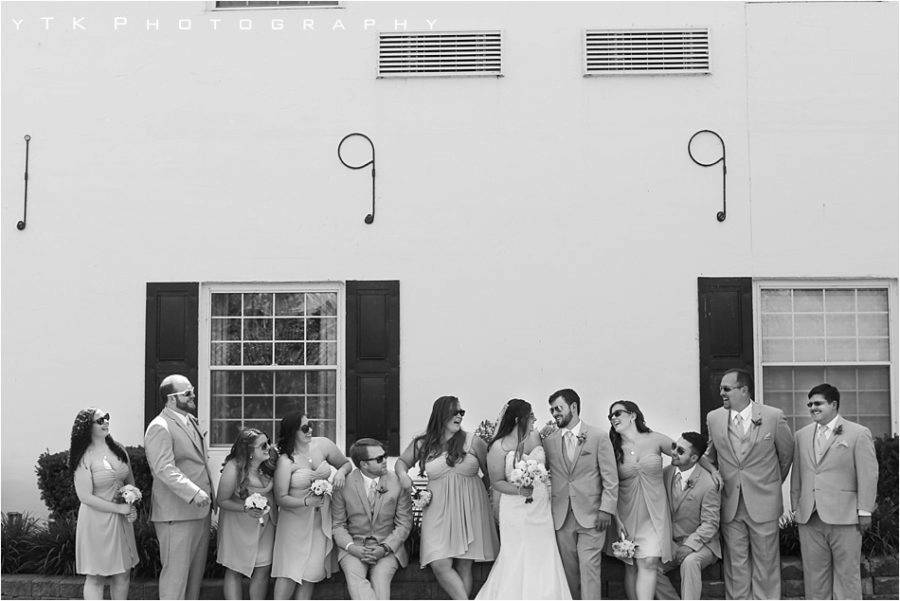 " Get ready for one super sweet couple! We are so happy to share Charlotte and Kevin's Glen Sanders Mansion Wedding. We love couples who make their day unique and for this couple that includes lots of laughter, apple products and Star Wars. Kevin is a big Star Wars fan so Charlotte had her shoes painted up to look like R2D2 as a surprise. This day was filled with lots of surprises including a butterfly launch right after they said "I Do". Charlotte's smile lights up a room and we are just in love with their bridal portraits. The bridal party was "the party" and they all tore up the dance floor! This couple is super close to their families and it was so wonderful to see all of the laughter and love at the Glen Sanders Mansion." – YTK Photography
WHAT a fun group to work with. Sunshine, smiles and dancing at the Glen Sanders Mansion! To start, the wedding was filled with little details that made the day feel unique and fun.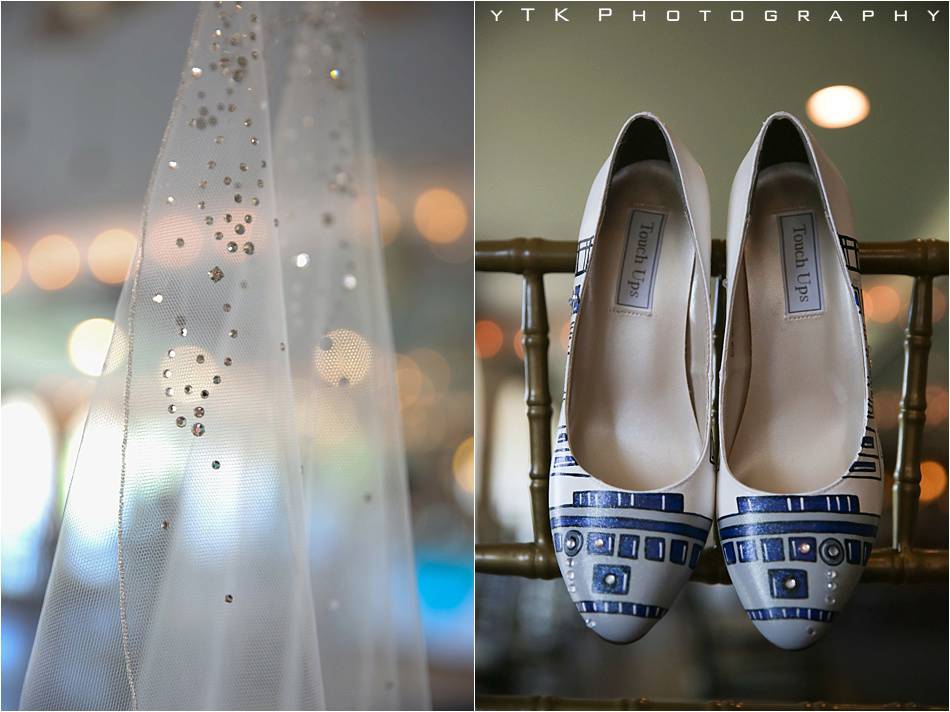 Charlotte's R2D2 wedding shoes.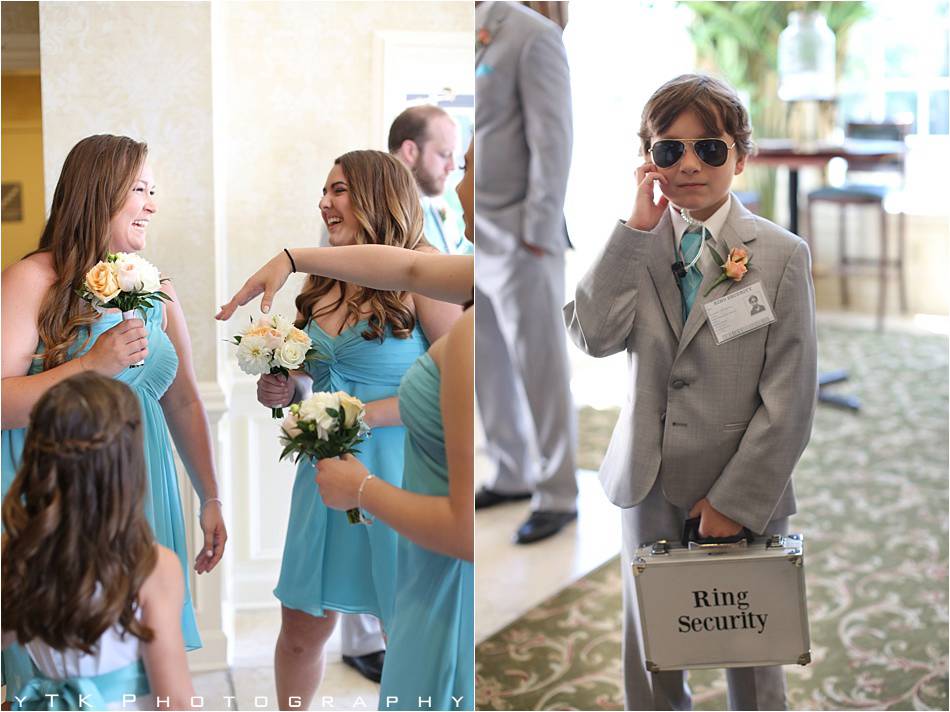 The Ring bearer was the "Ring Security".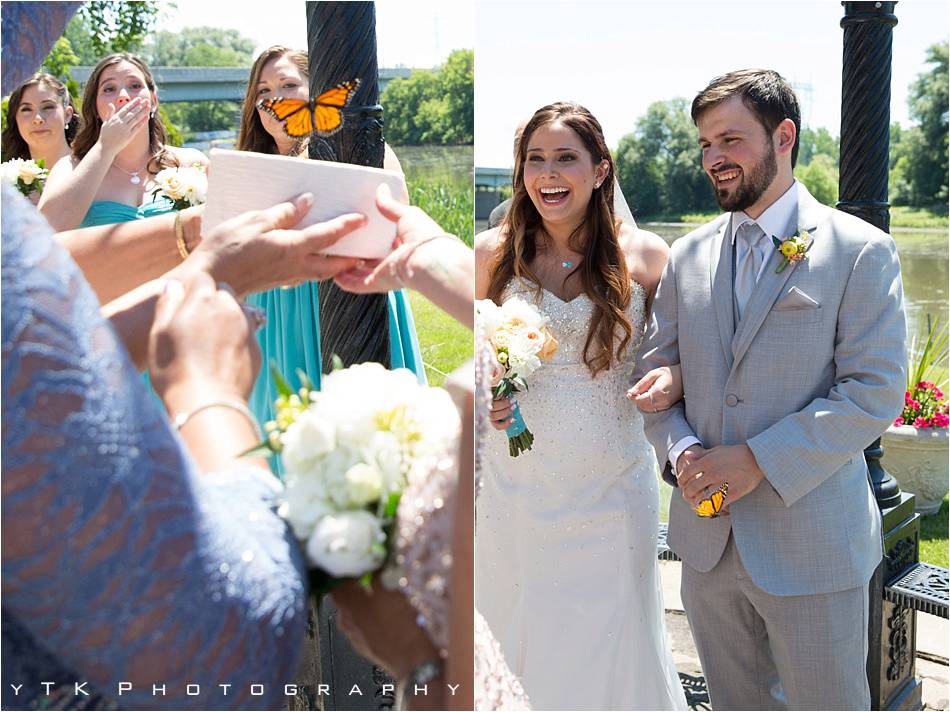 Butterflies released as the couple said their "I D0's".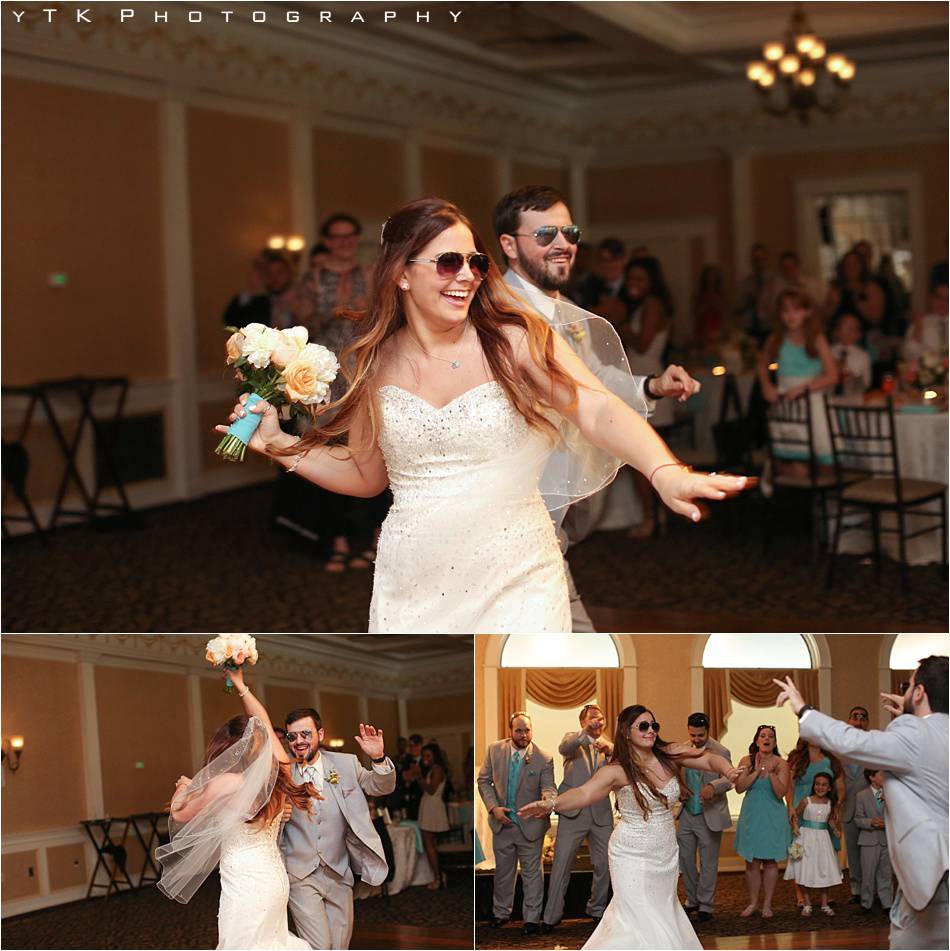 Bride and Groom danced the night away and stayed "cool" with their shades on.
The Menu 
Passed Hord D'oeuvres
Sesame Chicken Satay with Soy Ginger Glaze
Mini Margherita Pizzas with Roma Tomato, Fresh Mozzarella, Basil and Maldon Sea Salt
Mini Mushroom Wellington
Slow Cooked Short Rib and Crispy Potato Wrap
Displayed Food
Breaded Eggplant & Tomato Salad
Blue Cheese and Caramelized Onion Flatbread
Olives with Red Pepper Flakes and Aromatic Herbs
Cheers Cheese, Pesto, Sundried Tomato and Pine Nut Torte with Focaccia Croutons and Red Wine Glaze
7-Hour Cherry Pepper Pork with Flash Fried Chips
Crispy Calamari with Vinegar Peppers and Spicy Red Sauce
Entree
Roasted and Slice Tenderloin of Beef with Classic Garlic Mashed Potatoes, Grilled Asparagus, Shallot Cabernet Demi Glace
Chicken Scallopini with Egg Battered Chicken Breast, Mini Potato Ravioli, Caramelized Leeks, Thyme Glazed Carrots and Lemon Veloute
Crispy Eggplant with Fresh Tomatoes, Garlic Basil Puree, Mozzarella, Ricotta and Pecorino served over a Capellini Nest
Dessert!
Marble Wedding Cake with Chocolate Pastry Cream and Raspberry Mousse Filling. Vanilla Buttercream Frosting. 
Congratulations, Kevin and Charlotte!