Wedding Spotlight: Antonette and Dan
Antonette and Dan tied the knot at Saratoga National Golf Club on July 3, 2016.  Everything about this wedding was picture perfect, and the couple could not have been more enjoyable and pleasant to work with.
"When I first met with Antonette and Daniel, it was like getting together with friends I've known for years! We talked and talked and talked….and laughed and laughed and laughed! I was so excited to be on this journey of wedding bliss with them! . . . I couldn't believe when the wedding day arrived…It came up so fast! But, I was so excited because I felt like I was attending a friends wedding." (Tiffany Wayne)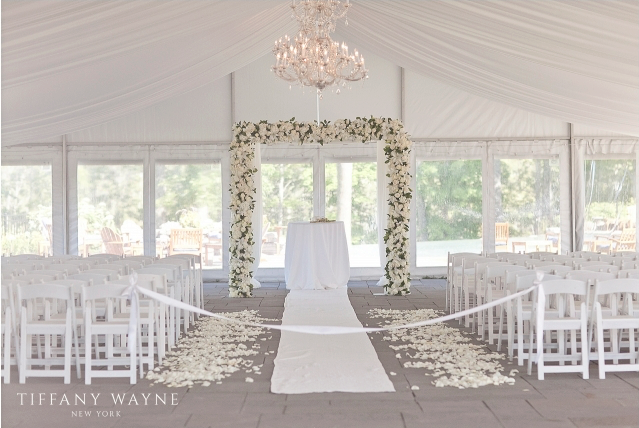 Glamorous and bright set up in our outdoor tented ceremony area!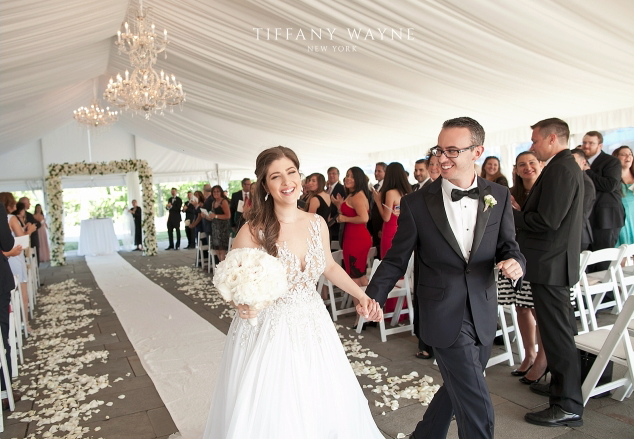 Walking down the aisle as Mr. and Mrs. !
Congratulations Antoinette and Dan, your wedding was an evening of fun, laughter and romance!