Rustic Wedding Favors
Relaxed atmospheres, down-to-earth decor and farm-to-table style menus – what's not to love? Rustic weddings are on trend for 2016 and a lot of brides are looking for clever ways to make their Big Day feel unique and fresh. We did a little digging and found some great rustic wedding favors that will leave you guests happy and inspired.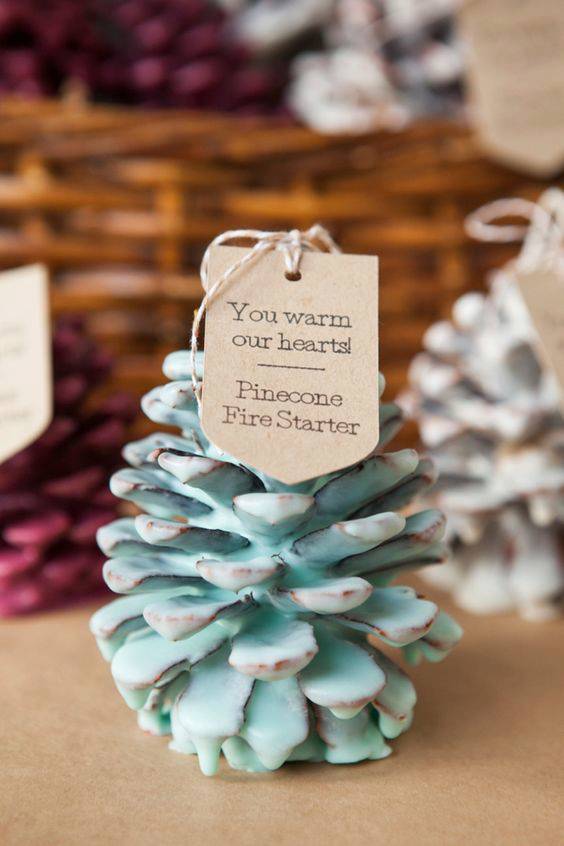 Pine Cone Fire Starters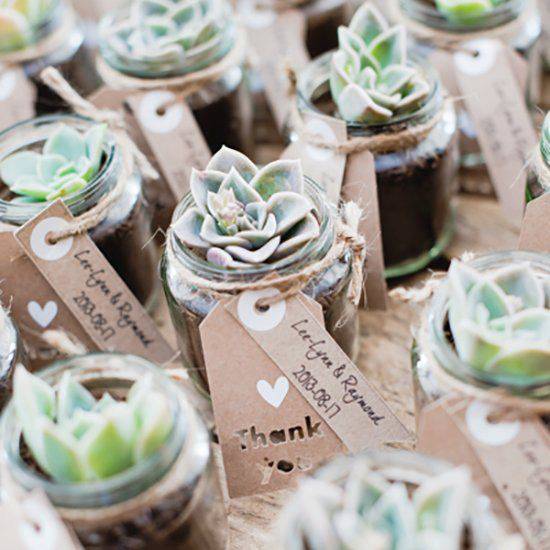 Take-home Succulents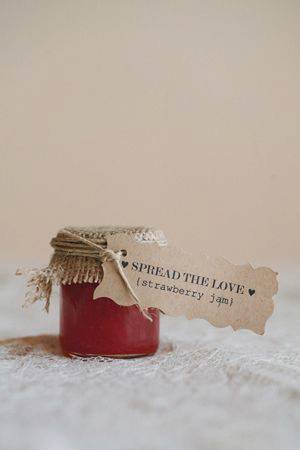 Jams that 'Spread the Love'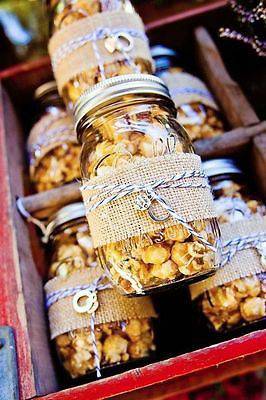 Mason Jar Caramel Popcorn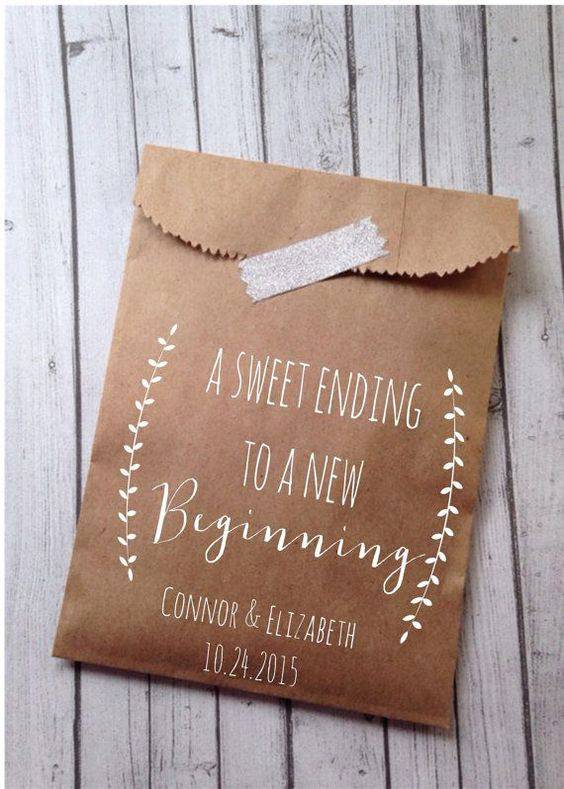 Brown Paper Bags of Cookies and Sweet Treats
Personalized jars to be placed at your greeting table as name cards. Guests can use it as their glass for the evening and take home as a favor!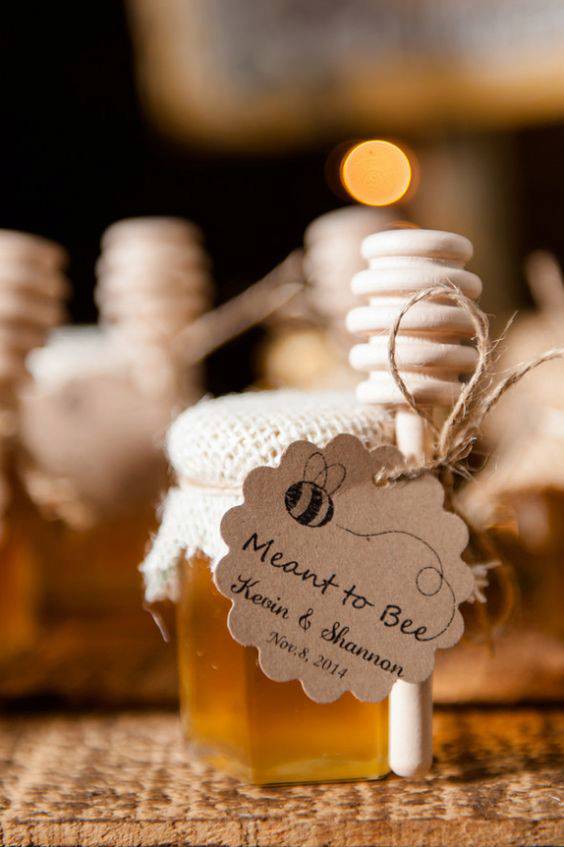 Meant to Bee Honey Jars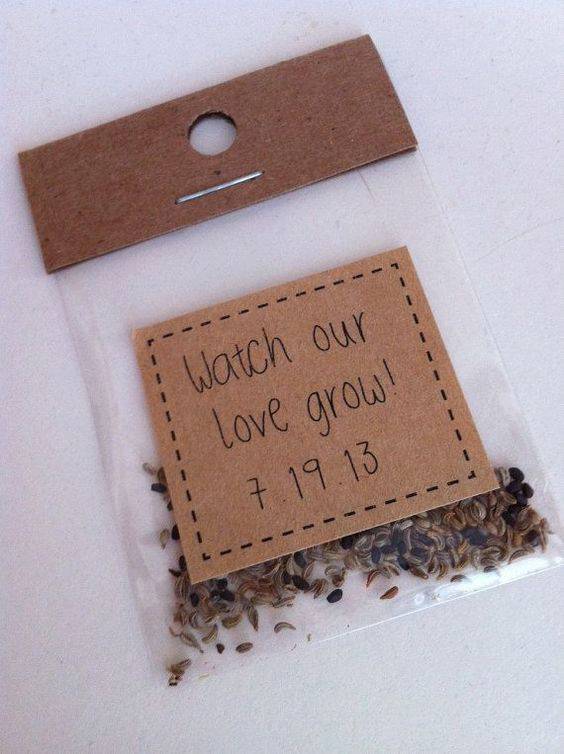 And finally, seeds of your favorite flowers to let your love grow!