Wedding Spotlight: Paula and Tiffany
We are SO excited to put a spotlight on this fabulous wedding we catered at Maple Shade Farm in Delhi, NY. It's clear to see how happy and excited this couple was, and that's what it's all about!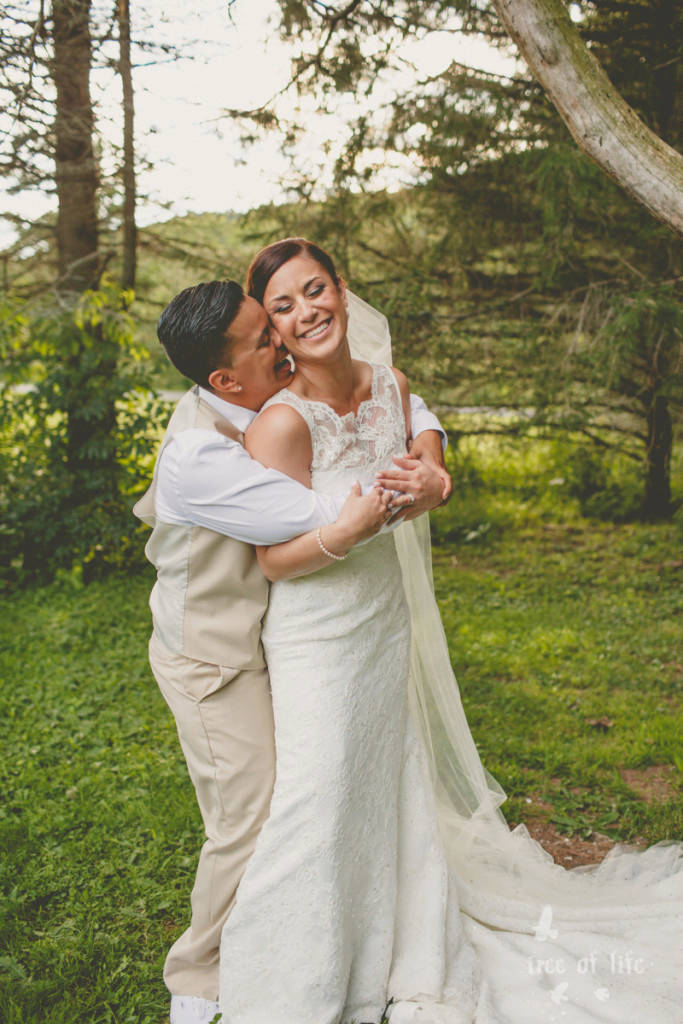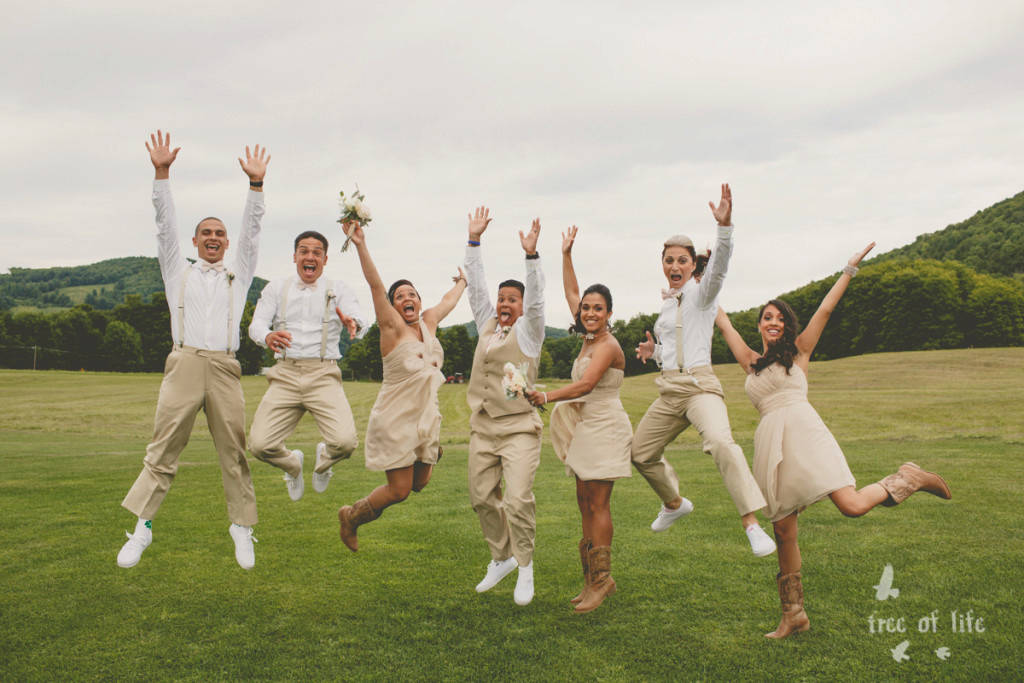 The Wedding party was Jumping for joy!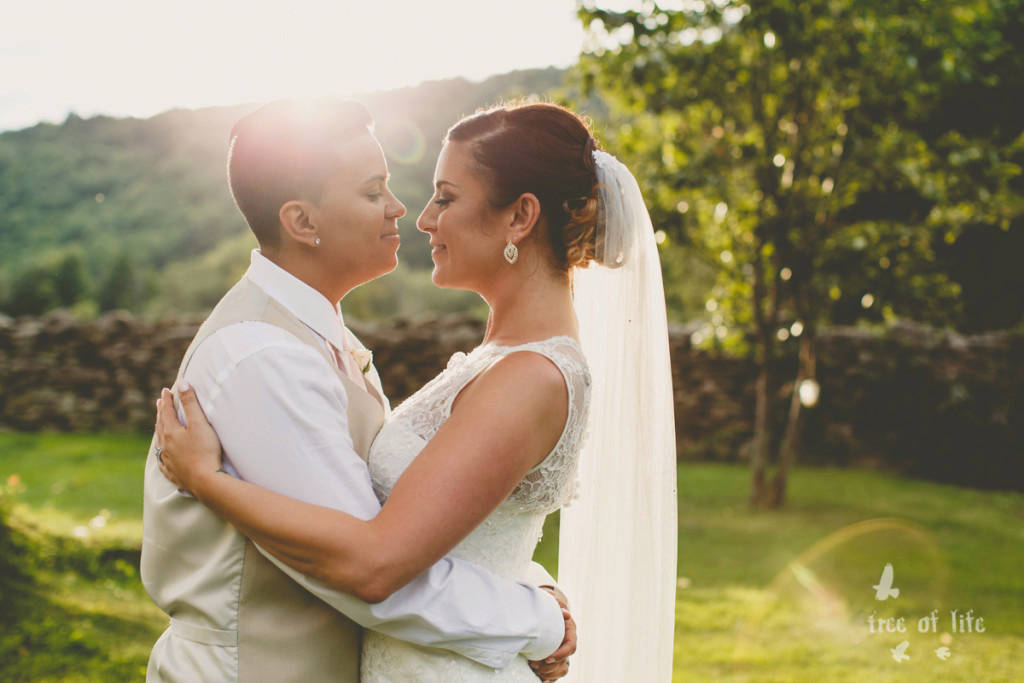 Love was clearly in the air, and Tree of Life did an incredible job capturing the playful energy of the entire event. Check out the wedding video below. 
Now let's talk about food! The wedding menu was custom and mimicked the style of the day -simple, fresh and casual.
Hors d'Oeuvres
Mini BLT's Cherry Tomato, Pancetta, Aioli, Micro Arugula and Fried Panko
Buttermilk Fried Chicken & Waffle Bites with a Maple Syrup Drizzle
Beef Empanada with Pico de Gallo and Sour Cream
Tomato Bisque with Grilled Cheese Sticks
Petite Sliders with Mini French Fries Drizzles with Ketchup
Food Stations
Mashed Potato Martini Bar  Pan Gravy, Chopped Bacon, Fried Onion Straws, Shredded Mozzarella Cheese, Whipped Butter, Sour Cream, Steamed Broccoli, Sliced Scallions, Basil Pesto Puree, Sun Dried Tomatoes, Grated Parmesan Cheese & Red Pepper Flakes
Gourmet Nacho Bar Flash Fried Warm Tortilla Chips, Traditional Warm Nacho Cheese Sauce, Chopped Olives, Jalapenos, Tomatoes and Onion, Shredded Lettuce, Spicy Roasted Corn and Black Bean Salsa, Pico de Gallo, Sour Cream, Guacamole, Shredded Queso Fresco and Mexican Cheese
Champagne Toast
with Champagne, Lemonade, Iced Teas and Infused Water
Dinner 
Heirloom Tomato and Sliced Mozzarella with sliced Mozzarella and Balsamic Glaze
Jack Daniels Smocked Chipotle Short Rib with Mesquite BBQ Sauce, Gourmet Mac & Cheese, Roasted Potatoes
Rosemary & Lemon Chicken with Roasted Corn, Scallion Butter, Rice Pilaf, Whole Grain Mustard Sauce
Carrabba's Taglierini Pasta with Crushed Tomatoes, Garlic, Olive Oil, Basil
Dessert
Wedding Cake
Cupcakes and Cake Pops
Candy Bar
Cotton Candy Station
Smore's Station
Late Night Nosh
Wood Fired Pizza with Hardwood Smoked Bacon, Ricotta, Fresh Mozzarella, Basil, Roasted Garlic,
Prosciutto, Broccoli Rabe, Italian Sweet Sausage, Grilled Chicken Breast, Tomato Sauce and more!
SUCH a fun couple,wedding, menu and Congratulations to Paula and Tiffany!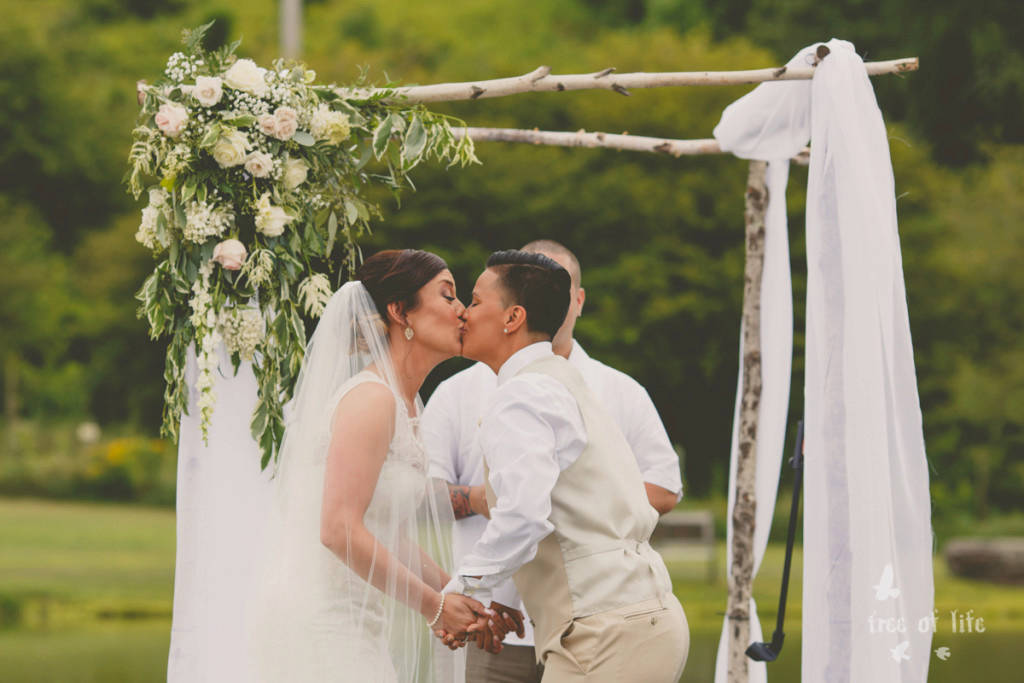 Photographer – Tree of Life
Caterer- Mazzone Catering
Venue- Maple Shade Farm