Wedding Spotlight: Faith & John at Canfield Casino
"Health. History. Horses."
A perfect slogan for Saratoga Springs, but we think if they were ever to add a fourth word to it, weddings would be it. Not only is the city full of history and beauty throughout the four seasons, when you have your wedding there, you know it's going to be one you and your guests will never forget. That's probably why Faith & John ultimately chose to have their wedding reception at equally historic Canfield Casino in Congress Park. Mazzone Catering was happy to be along for the ride as the exclusive caterers for this off-premise event. In our most recent wedding spotlight, we'll highlight how the newlyweds played into Spa City's history in their evening reception with the help of Matt Ramos Photography.
We first meet the bride & groom as they exchange vows during their ceremony at All Saints on the Hudson
Throughout the ceremony, you could definitely feel the love between these two!
After the two said "I do" everyone headed on over to Canfield Casino where a romantic ambiance was set to match the evening reception.Bright up-lighting, metallic embellishments, and neutral florals, we spot so many current and future wedding trends making appearances!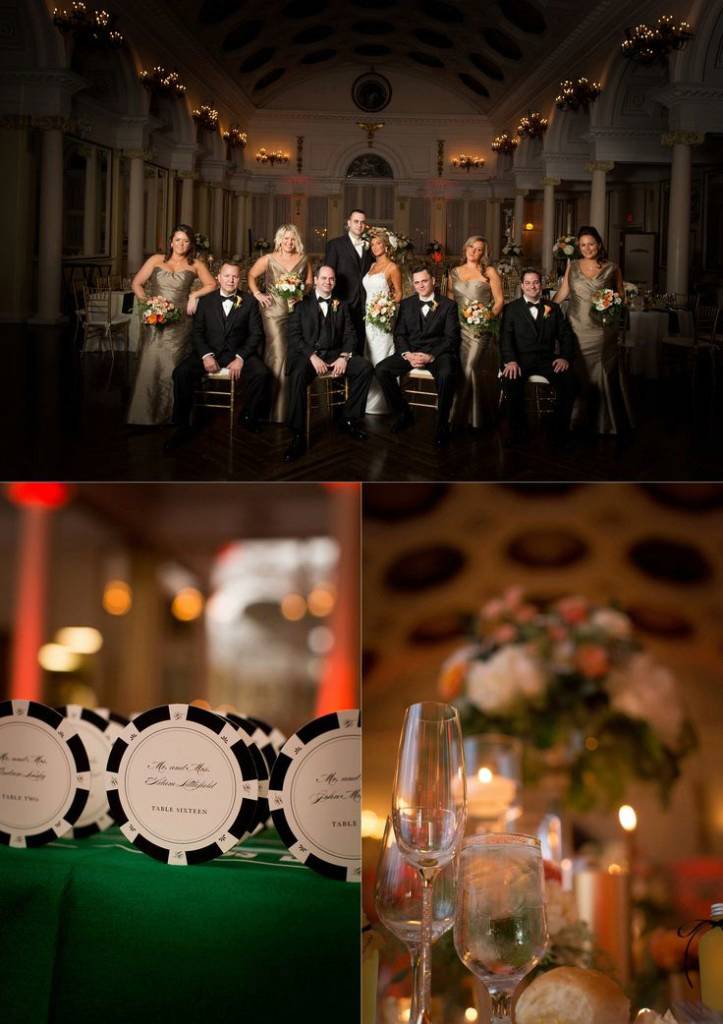 While the wedding party was posing for their portraits, we couldn't help but obsess over their escort cards (chips?). The couple played into Canfield Casino's namesake with their escort cards by personalizing poker chips with each guest's name.
Between the sentimental toasts and funny speeches the champagne was flowing all night long!
There was plenty of space in the Ballroom for not only the sweet slow dances but for when everyone wanted to show off their moves too! We never get tired of looking at the stunning architecture on that stain-glassed windowed ceiling.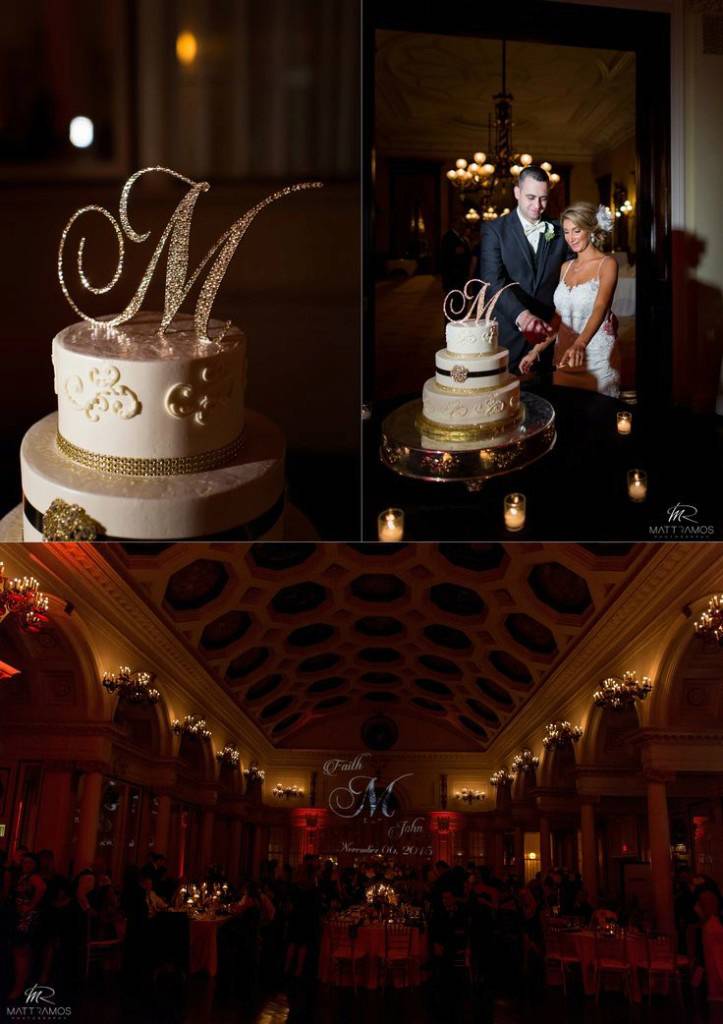 Now that's some bling on their wedding cake! We're seeing a lot of cakes designed with black and gold to give it that glamorous edge.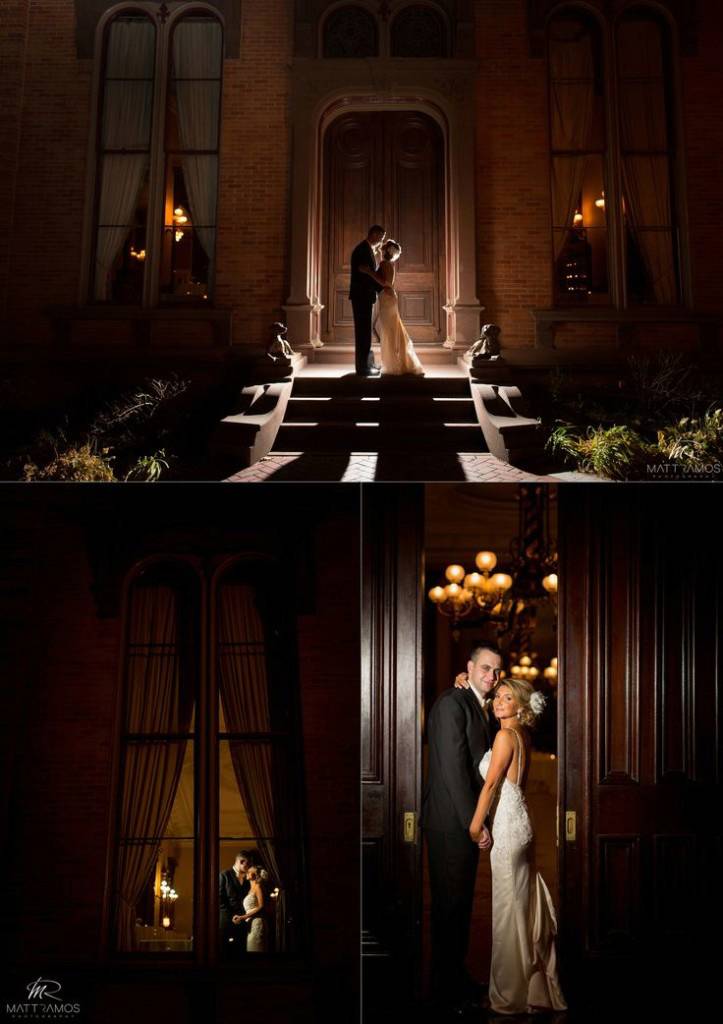 The newlyweds snuck outside to take some romantic photos with the help of the city street lights. A perfect way to close the door on a beautiful night.
Congratulations to Faith & John. We wish you both a lifetime of love & happiness!
—-
Special Thanks To:
Venue: Canfield Casino
Catering: Mazzone Catering
Photography: Matt Ramos Photography
Ceremony: All Saints on the Hudson Church
Entertainment: Events by Cool Cat
Flowers: The Posie Peddler
Hair & Makeup: Make Me Fabulous
—-
· Follow us on Instagram for latest wedding scoop at @AisleFilesBlog ·