The Whole Package: Downtown Schenectady
Staycation – noun, a vacation spent at home or nearby
The point of opting for a staycation is the desire to mix convenience and weekend of fun together without having all that unnecessary travel time. While most consider a staycation something you choose to do during Spring Break, it's also how couples are spreading out and planning their weekend-long wedding events.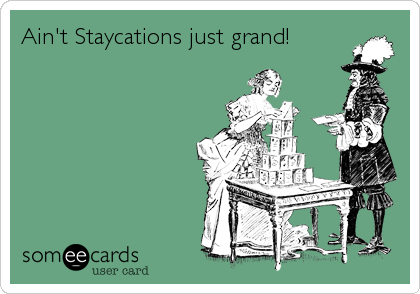 In revitalized, downtown Schenectady, there is one section of State Street that should be nicknamed, the "Mazzone Block" in honor of the fact that three of our awesome properties are located within a few feet of each other: Aperitivo Bistro, Key Hall at Proctors, and the Parker Inn & Suites. It dawned onto us that our version of a "staycation" can be applied here in this one block radius thanks to everything these three locations have to offer to soon to-be newlyweds, plus their families and friends who are in on the festivities.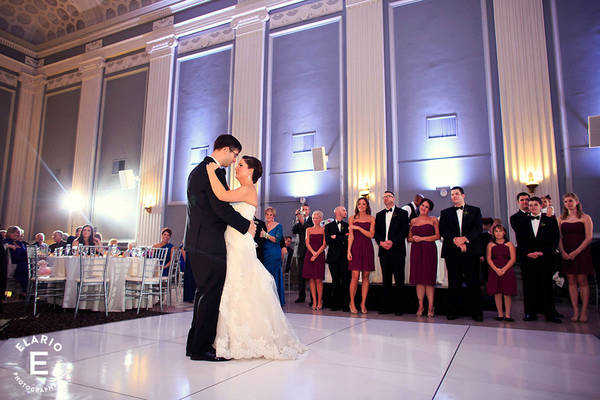 You all probably know by now that Key Hall at Proctors is one of six of our exclusive wedding venues, which has a whole lot of history behind it. Before it was a site to some of the most beautiful weddings in the area, it use to be the home of Key Bank back in the early 1900's. Now converted into a stunning Ballroom that sits up to 220 guests, the Italian architecture surrounding it definitely gets much deeper appreciation than it did back then. One of the best parts about having your wedding at Key Hall, is the complimentary room at The Parker, and the $300 credit toward your rehearsal dinner next door at Aperitivo Bistro!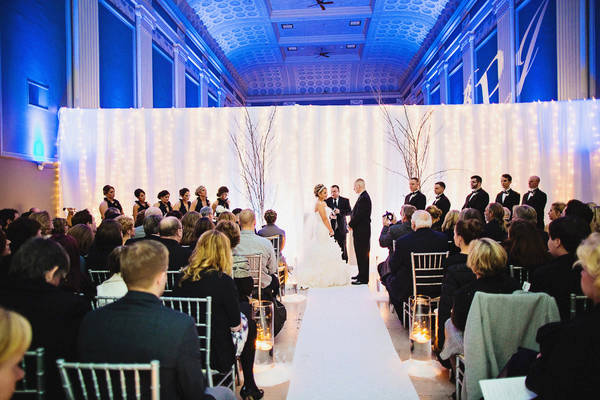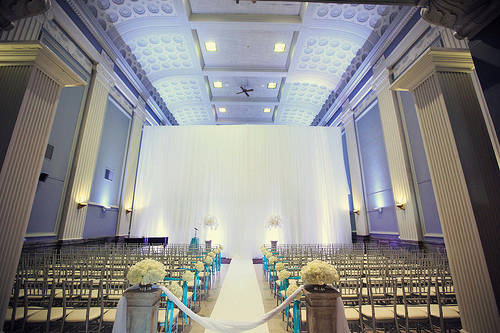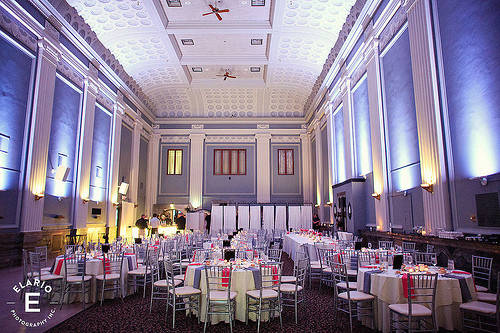 The ballroom is so grand that is can hold your wedding reception and your wedding ceremony.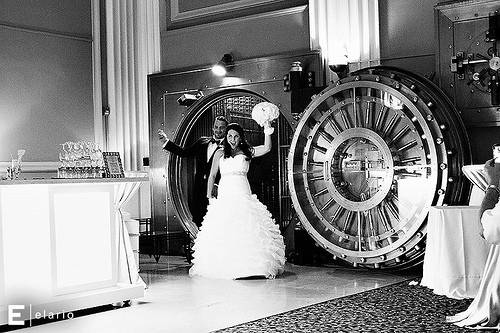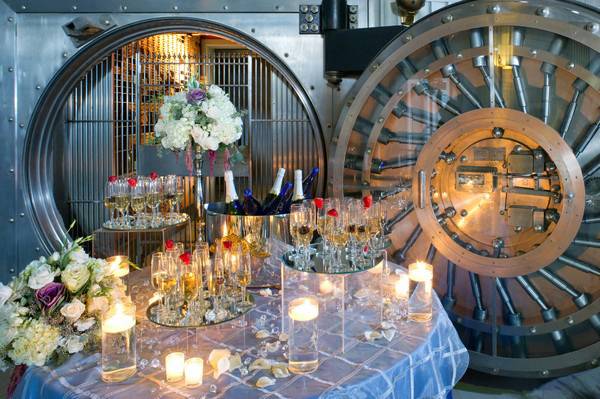 My favorite feature at Key Hall is the old school bank vault! Who wouldn't want that kind of history at their wedding?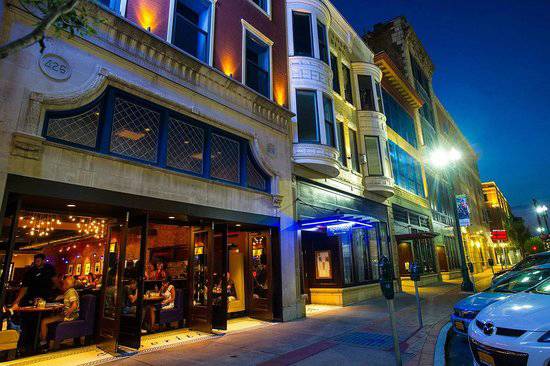 The night before the wedding is just as much of a celebration as the day itself since the rehearsal dinner is a chance for the immediate family and friend plus those in the wedding party to get together to see the bride & groom before the big day. Luckily, Aperitivo Bistro is just a hop, skip, and a jump away from Key Hall! The Italian restaurant fits right in with the city vibe of downtown Schenectady and offers the option of hosting private parties. Aperitivo Bistro makes for a perfect rehearsal dinner with their private dining room on top of their amazing food that is always a given when you dine with a Mazzone restaurant. If you want to see what kind of delicious eats you'd be enjoying at your rehearsal dinner at Aperitivo, click here.
Once the clock strikes midnight and the wedding reception is winding down, the last thing any wedding guest wants to do is travel far to their hotel room, especially us ladies in heels or barefoot carrying our heels! Thankfully, our very own, The Parker Inn & Suites, is neighbors with Key Hall, meaning you don't even have to go outside to get to your hotel room from the wedding reception!  The Parker Inn & Suites is the definition of a sleek and modern boutique hotel with an amazing street view of downtown Schenectady that looks even better when the city it lit up at night! With over, 23 room available, it's the ideal option for those traveling out of town too.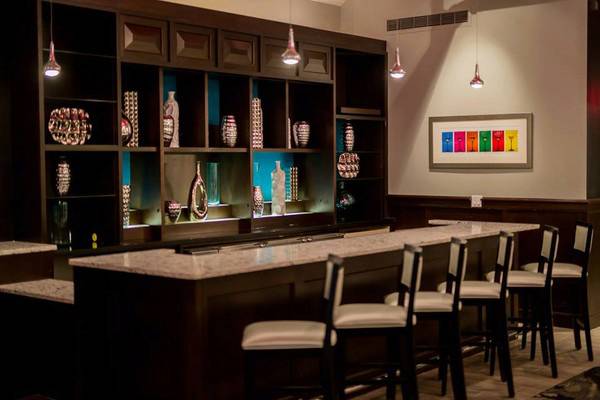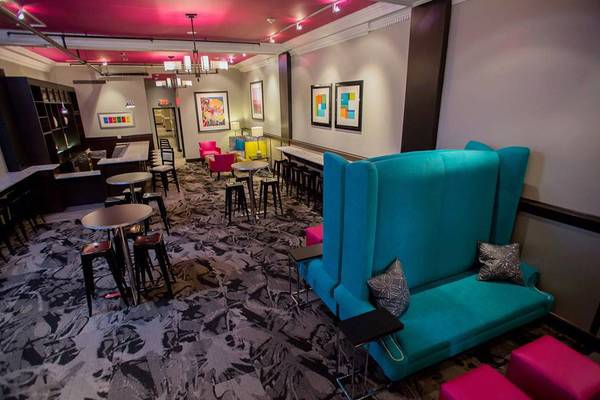 The bar & lounge at The Parker is the coolest spot for a wedding after party!
So for couples planning their weekend of events surrounding their weeding, keep in mind that our three properties, making up the "Mazzone Block," offers the convenience and fun as any staycation does yet you still get you those amazing lifelong memories you desire for your special day!
If you have any inquiries, contact our Wedding Coordinator at Key Hall, Angelica Gross, at (518) 579-2184 or our Inn Manager at The Parker, Tony Mercadante, at (518) 688-1001.
—–
· Follow us on Instagram for latest wedding scoop at @AisleFilesBlog ·