Wedding Spotlight: Jade & Tom
Our latest wedding spotlight features Jade & Tom, who recently had their ceremony and reception at the Glen Sanders Mansion, while the Fall weather is still favorable to outdoor weddings! What drew me into this wedding album was how certain aspects of it were so unique, yet fit in effortlessly. The newlyweds not only used their reception to celebrate their marriage, but also do some good for their furry friends too! For all those charitable engaged couples out there, take note if you'd like to incorporate helping out causes that are close to your hearts on your big day! A special thank you goes to Matt Ramos Photography taking some great photos and showing off how elegant a wedding at Glen Sanders Mansion can truly be.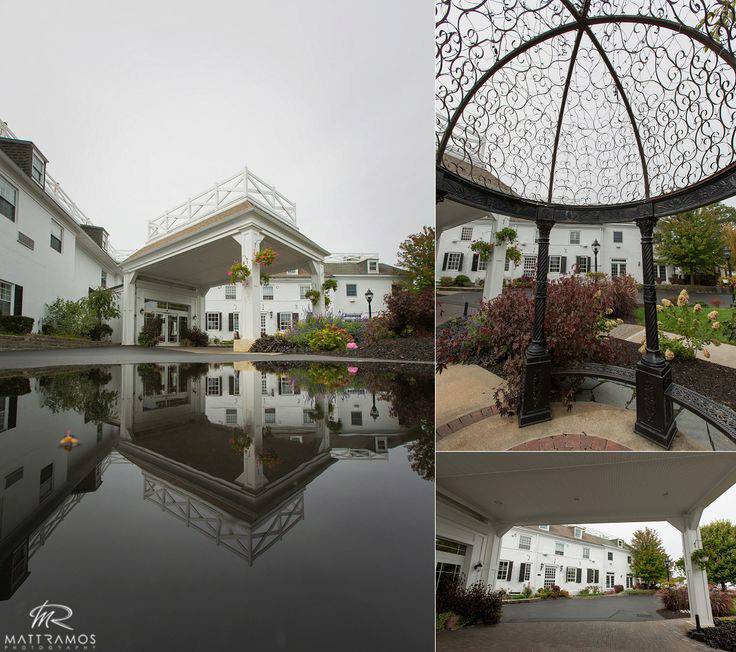 A great shot of outside at the historic Glen Sanders Mansion. Can you believe this mansion is over 350 years old!?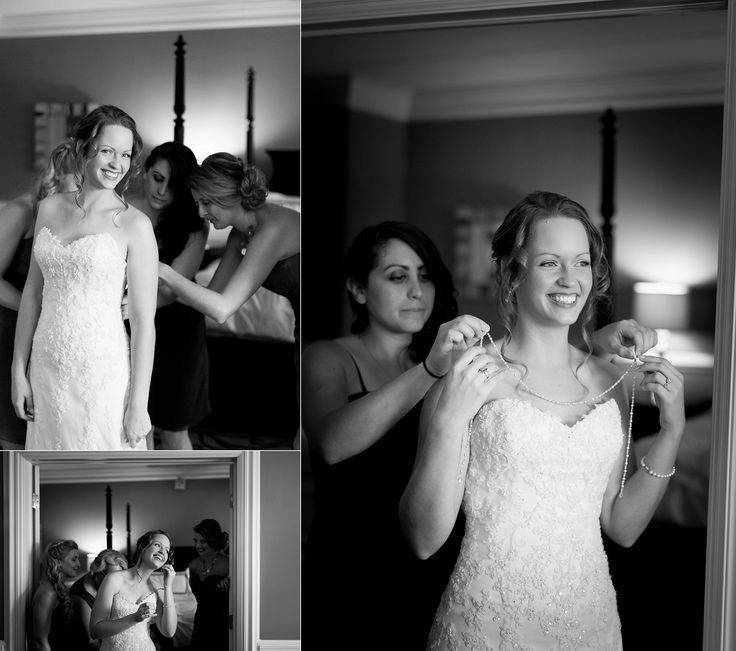 The rooms at the Glen Sander Mansion Inn also double as spacious bridal suites that provide these ladies with everything they need to get ready for their special day! By the way, how stunning is Jade's dress?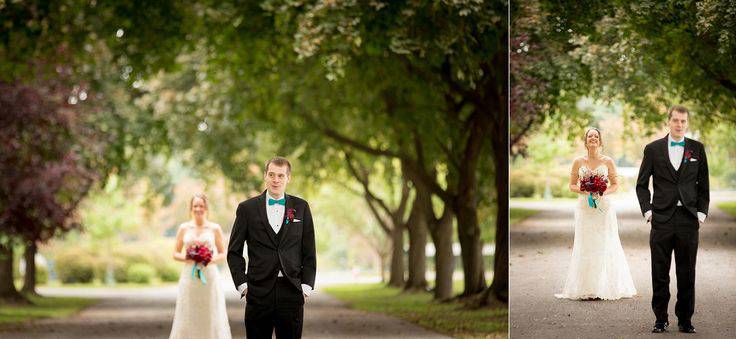 The "First Look!" Him = Anxious, Her = Excited, Both of Them = Absolutely Adorable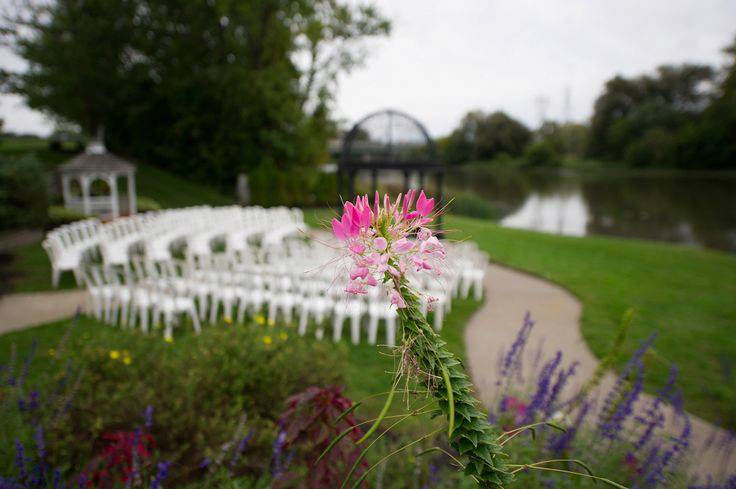 Our beautiful garden makes for even more picturesque ceremonies on the back lawn!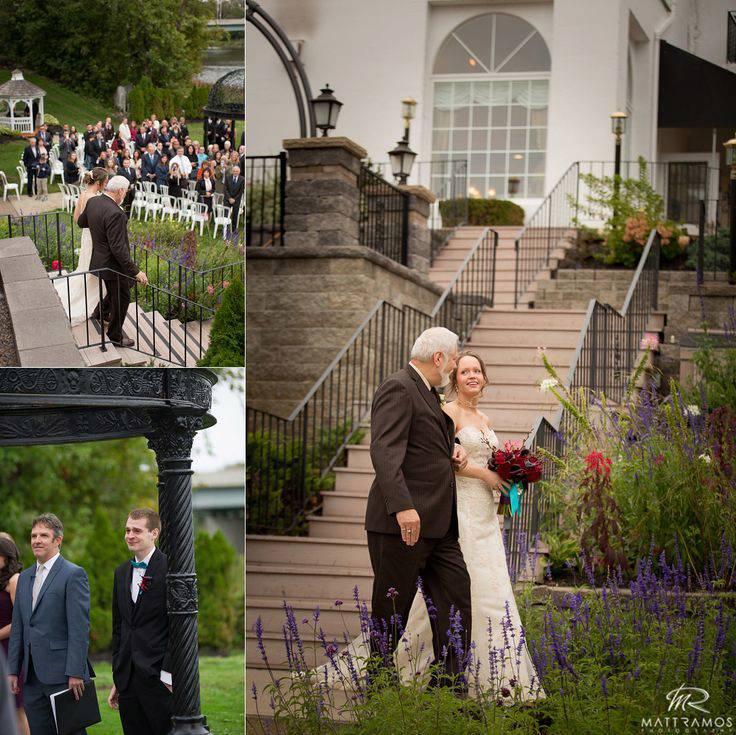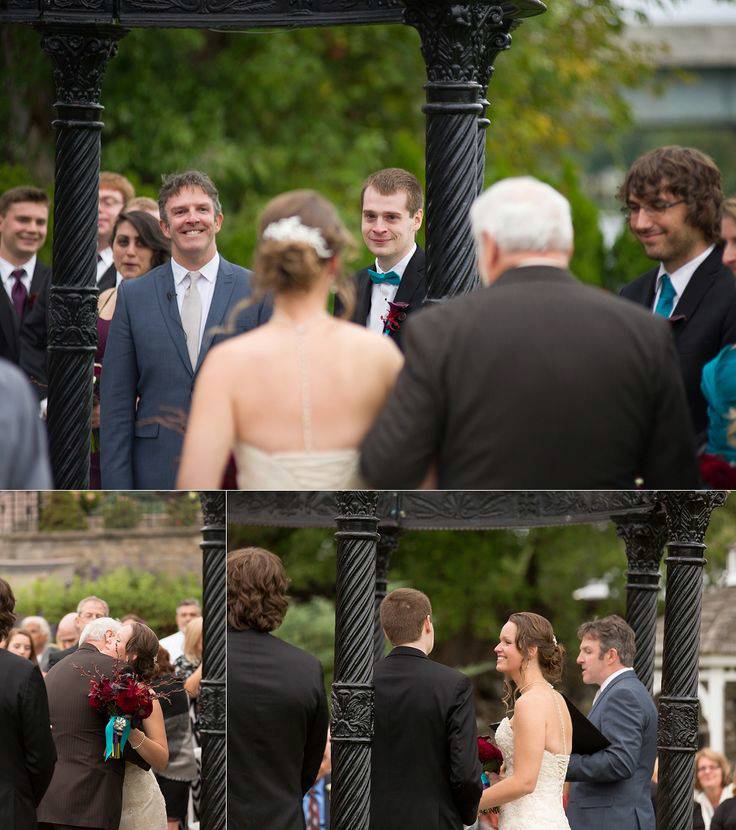 As the bride makes her entrance down the steps, we can't help but melt from looking at the groom's expression.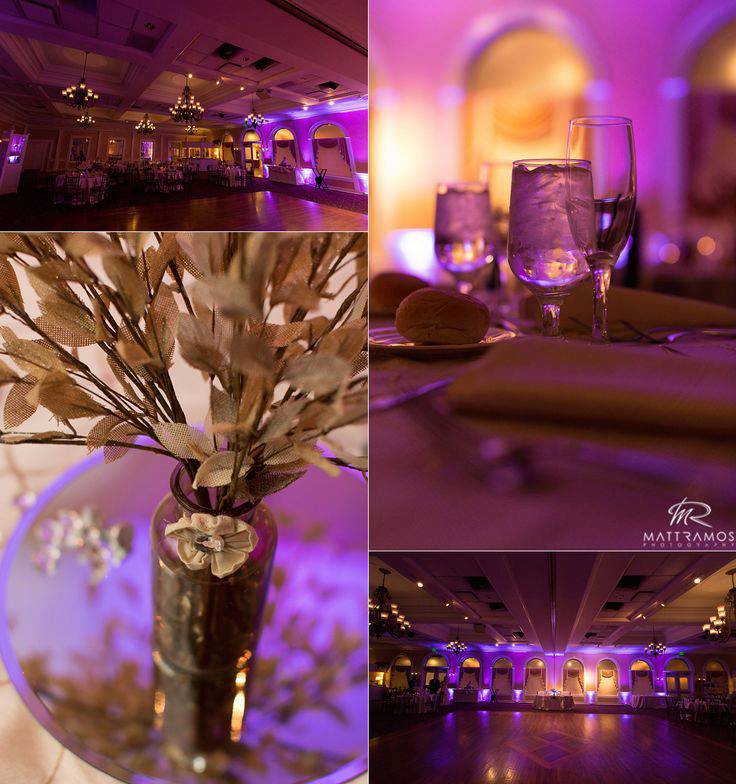 It's reception time! The Riverfront Ballroom looks fantastic with the purple up-lighting!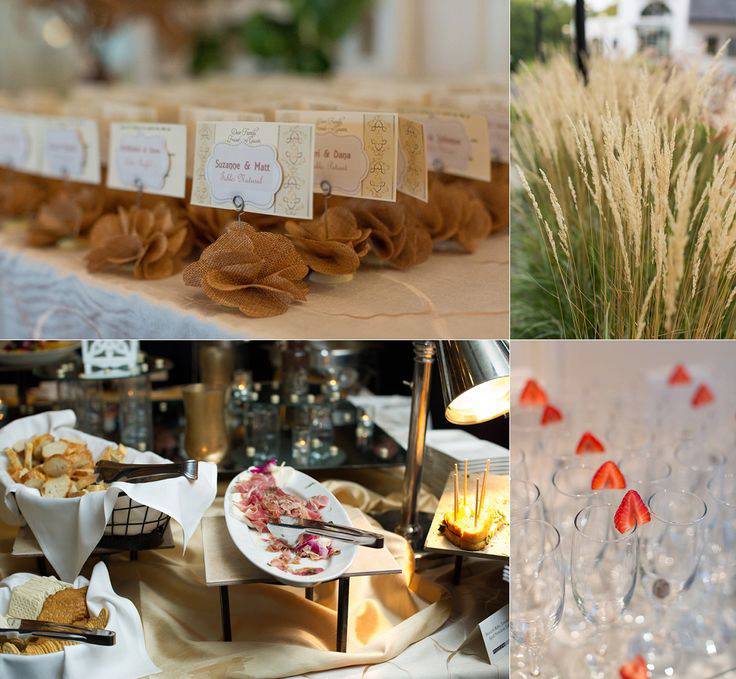 During cocktail hour, guests get to enjoy some tasty appetizers and sip on some fruit-infused champagne.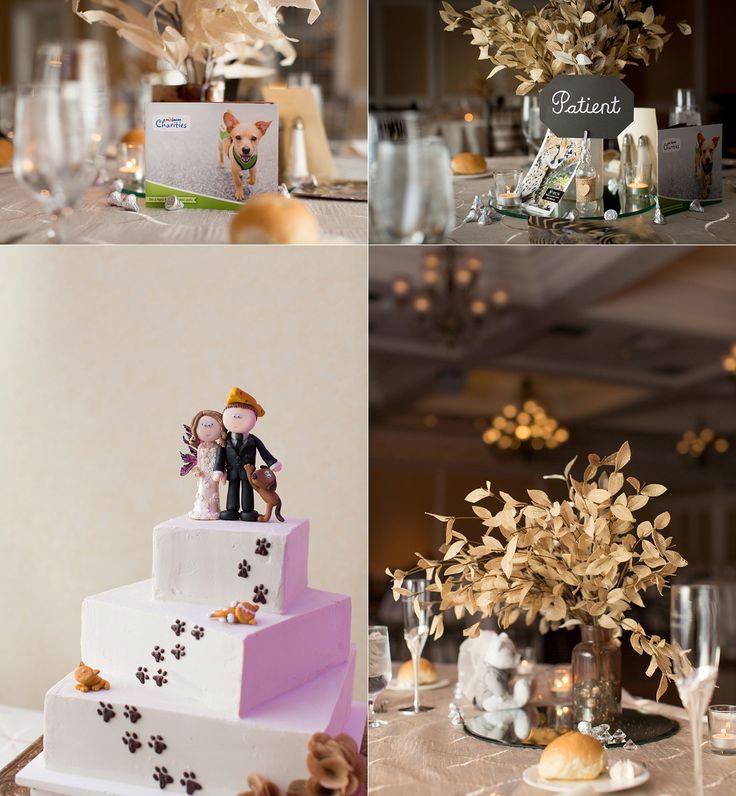 What made this wedding so unique was that man (and woman)'s best friend took precedence as each table was dedicated to helping animals in need through PetSmart Charities. Charitable and crafty!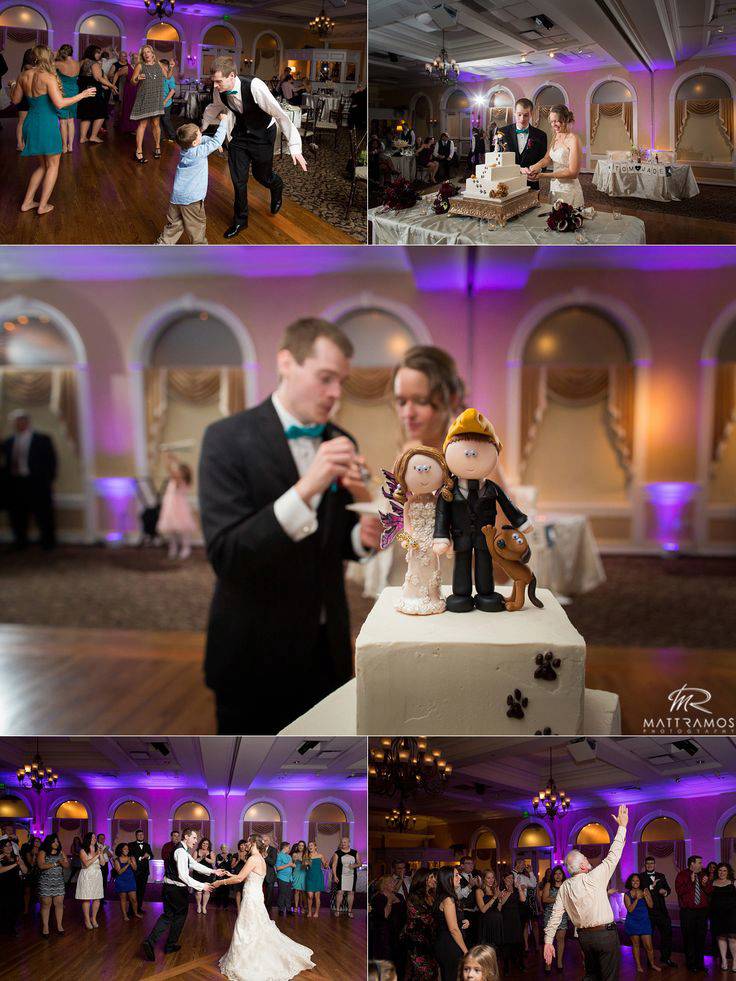 In between all the dancing and laughter is cake time! How cute is this wedding cake? Three is definitely not a crowd in this case!
Disclaimer- Mazzone Hospitality didn't bake this cake, but major props to the bakery who did!

From fresh fruit to chocolatey goodness, the rest of the dessert menu was so on point!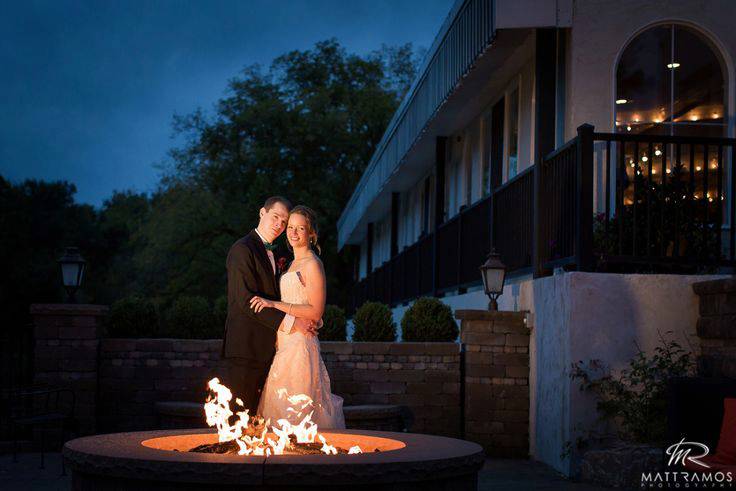 After the wedding was over and done with, Jade left us with such an amazing review about her and Tom's experience with Glen Sanders Mansion and everyone who worked there!
"I am going to attempt to find the right words to describe Glen Sanders and the people that made our wedding day perfect. First, let me start with Maria who worked very closely with us to set our wedding up. She is incredibly patient (I had a question every other day) and really looks out for a bride and groom to make sure they know everything they need to do to have a smooth day. When Maria was unavailable, Andrea stepped in and she also was very patient. The day of the wedding, Lucien made sure EVERYTHING went off without a hitch and continued as planned for the whole night. He even coordinated with our DJ to make sure the wedding party walked at specific times so that I could walk to my husband at the exact moment in our song. Maki, our bridal attendant, saved my life by fixing my shoes (the strap came off before the reception, so she sewed it) and my husband's life by keeping food that was safe for him to eat completely separate from the rest when she packed it up for us. Aside from our specific interactions with people, our guests could not stop praising the entire staff (including the inn personnel) on their friendliness and attentiveness to them. Our guests could also not stop commenting on the beauty of the venue itself- which, aside from the people, is what really sold us when we were doing our venue searching. Glen Sanders Mansion is a classic, timeless venue that is run by people who really want to make your day special for you. We highly recommend them."
It was such a pleasure to work with Jade & Tom and we wish them both a lifetime of love & happiness!
—–
Special Thanks To:
Venue: Glen Sanders Mansion
Catering: Mazzone Hospitality
Photography: Matt Ramos Photography
Entertainment: Nonstop Music/DJ Vinny
Flowers & Decor: Fleurtactious Designs
Hair & Makeup: True Grace Makeup
—–
· Follow us on Instagram for latest wedding scoop at @AisleFilesBlog ·