Capital Region Bridal Shows
Attention all brides, grooms, family & friends! Chalk this post as one big Save the Date because you're going to want to keep this handy! Bridal shows are the perfect stepping stone for a couple to jump right into the planning process for their wedding since every aspect of the big day that needs to be arranged is right there at their fingertips. Dozens of vendors ranging from florists to caterers (like Mazzone Hospitality) are in attendance for these events and are ready to help make your wedding the day you've always dreamed of.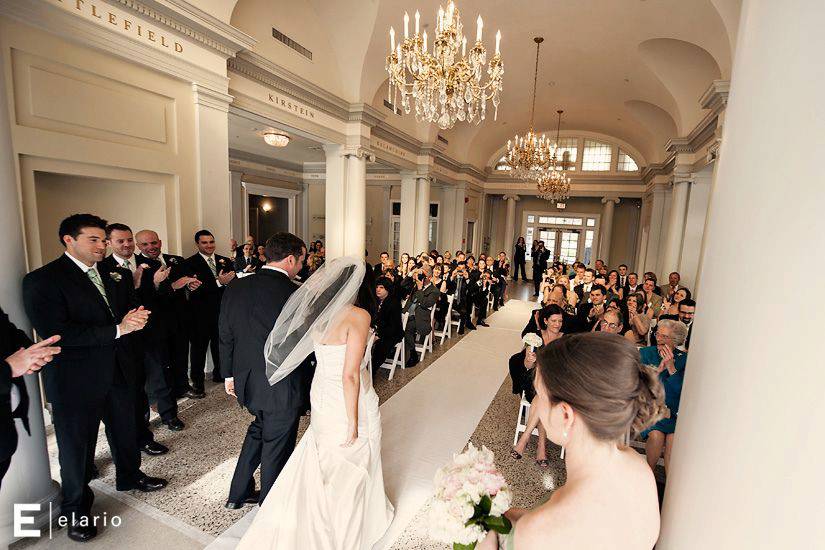 A Museum of Dance wedding by Mazzone Catering
First on the calendar is the Museum of Dance Bridal Show in Saratoga Springs on November 8th at 1 PM. Over 60 of the Capital Region's most trusted vendors will be in attendance to help plan your special day. The good news is that the bridal show is free and open to the public so you can save those extra dollars and put it towards that centerpiece idea you've been eyeing on Pinterest. For every bride and groom that come this event, they're entered into a drawing where the winner gets free use of the Museum of Dance on their wedding day! To register for this event, click here.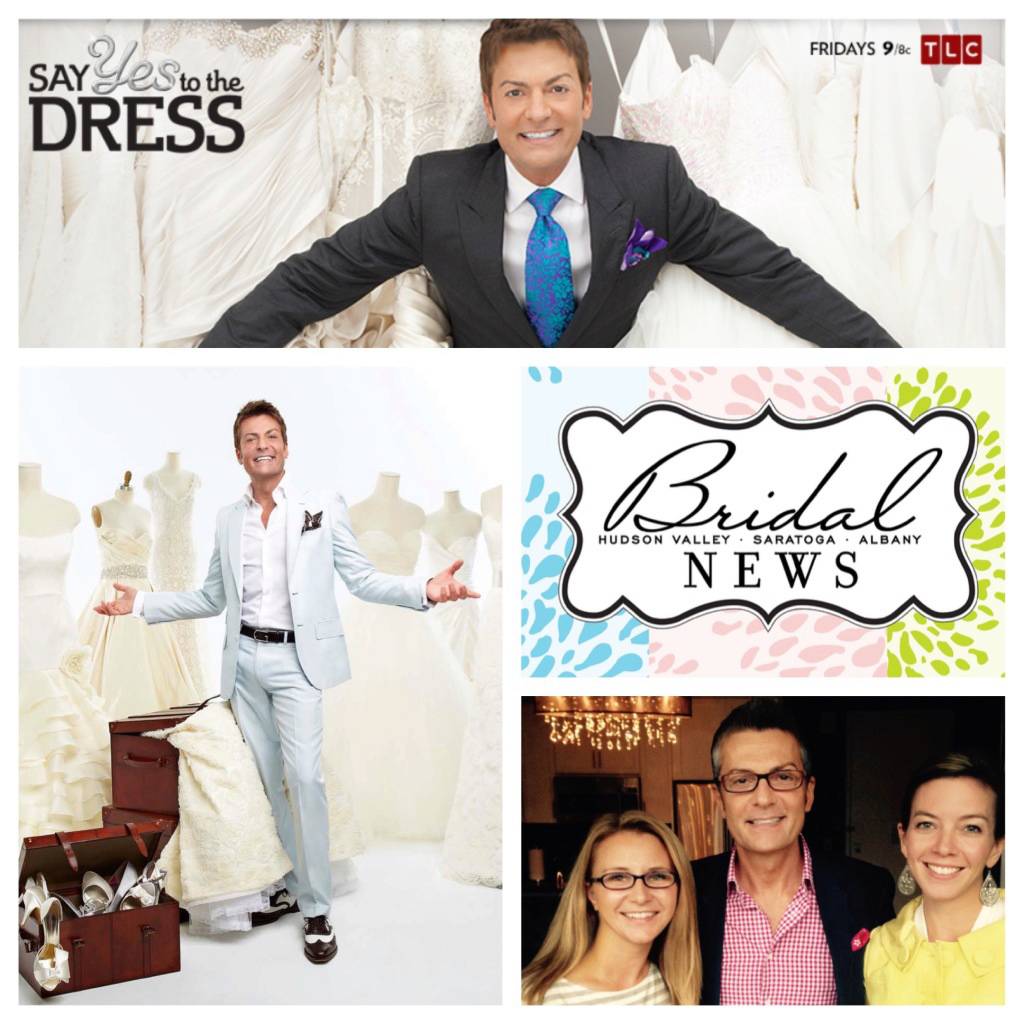 We suggest you get a good nights sleep because the very next day is another bridal show that you cannot miss! On November 9th at the Hilton Garden Inn in Troy is the 2nd Annual Bridal News Wedding Event, starting at 6 PM. Over 100 local vendors will be here to give you all the information you need to plan the wedding you desire. Bridal shows are pretty great in general, but this one just has an extra dose of awesome because Randy Fenoli will be this year's special guest! You might know him, he's the wedding guru from that little show on TLC, called Say Yes to the Dress? If you want to have a nice Monday evening filled with ideas, mingling, sampling, and meeting Randy, click on the link and register at Bridal News Wedding Event.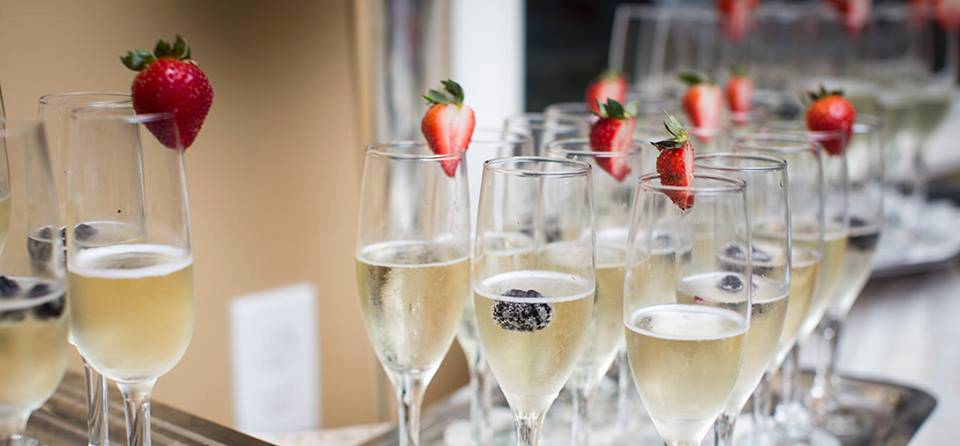 After things wind down from the holidays and the New Year, January 2016 is the month where couples get in planning mode. Luckily for them, Mazzone Hospitality's very own bridal show is just what the wedding doctor ordered! On January 24th, at the beautiful Glen Sanders Mansion, from 11AM to 3PM, get one-on-one time with dozens of our preferred event professionals. This is also your chance to meet our event planners from all six of Mazzone Hospitality exclusive venues in one location! When Mazzone does bridal shows, we do them well. Between the mixing and the mingling, guests get to sample some delicious food prepared by yours truly and sip some champagne with live music in the background. It's basically a bridal show and a party all rolled into one!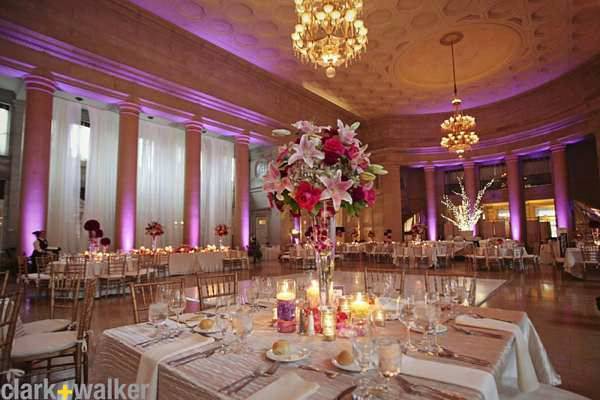 Last but not least, The Daily Gazette will be hosting their own bridal show on January 31st at the Hall of Springs from noon to 4PM. Not only do you get to sit down and chat with all the local wedding professionals, it's also your chance to get ideas for your wedding and see what the latest trends are from tablescapes to wedding dresses for the upcoming year. We hear that there's going to be lots of prizes and gifts up for grabs for some select soon-to-be newlyweds!
So grab a pen and mark your calendars because we have some very important bridal show dates that you cannot miss out on!
2015-2016 Capital Region Bridal Shows 
Sunday, November 8th, 2015 – Museum of Dance Bridal Show (1PM-4PM)
Monday, November 9th, 2015 – Bridal News Wedding Event at HGI Troy, with Randy Fenoli (6PM-8:30PM)
Sunday, January 24th, 2016 – Glen Sanders Mansion Bridal Show (11AM-3PM)
Sunday, January 31st, 2016- The Daily Gazette Bridal Show at the Hall of Springs (12PM-4PM)
——
Aisle Files is now on Instagram! Follow us at: https://instagram.com/aislefilesblog/