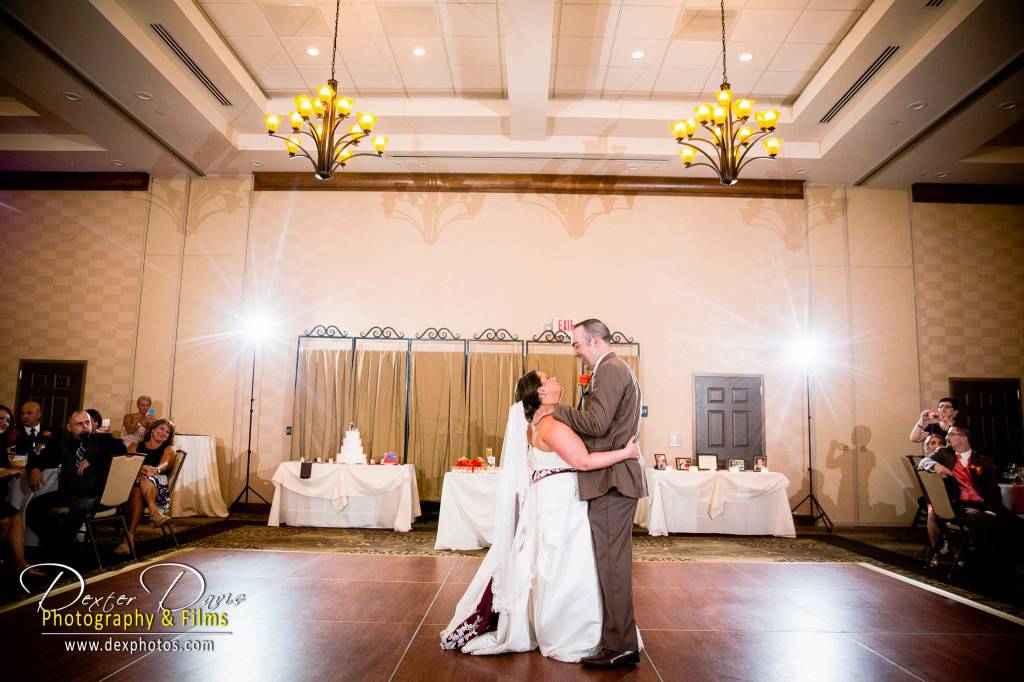 Wedding Spotlight: Amanda & Shaun
Our favorite kind of weddings are the ones where couples incorporate their personalities and favorite hobbies into their decor.  Amanda & Shaun recently got married at the lovely Hilton Garden Inn Clifton Park where their love for Fall, football, and each other came together in one big celebration that they'll never forget. What's also really cool about this spotlight is that the bride & groom did a some traveling on their big day. They started their wedding day, in Schenectady by taking their pre-wedding photos in revitalized, downtown Schenectady, followed by their ceremony, then they made their way over to HGI Clifton Park so the fun could begin. A big shout out goes to Dexter Davis Photography for going on this mini journey with the newlyweds and taking such great photos in the process!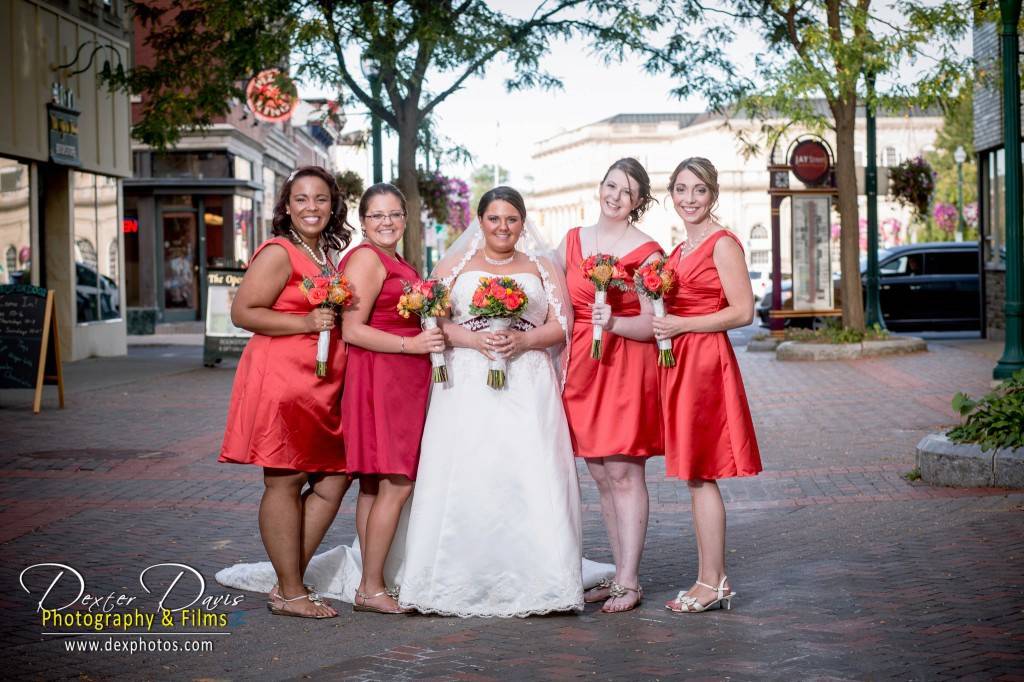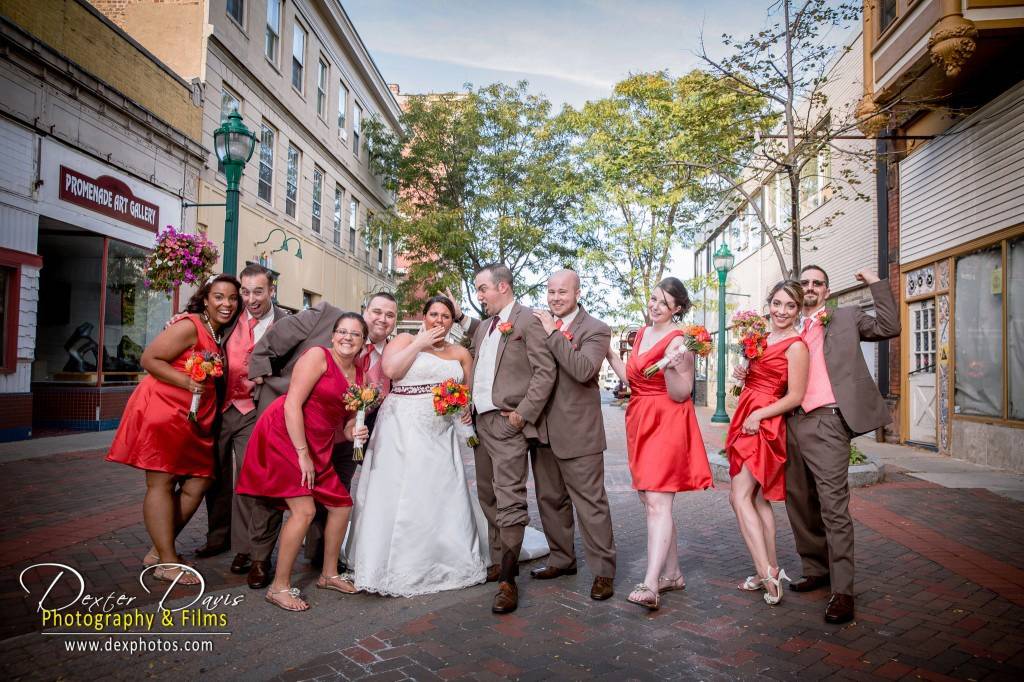 The wedding party took their pre-wedding photos in downtown Schenectady to rock that cool city feel before they headed to HGI
FYI: In other photos you can spy our Schenectady properties, Key Hall at Proctors and the Parker Inn & Suites!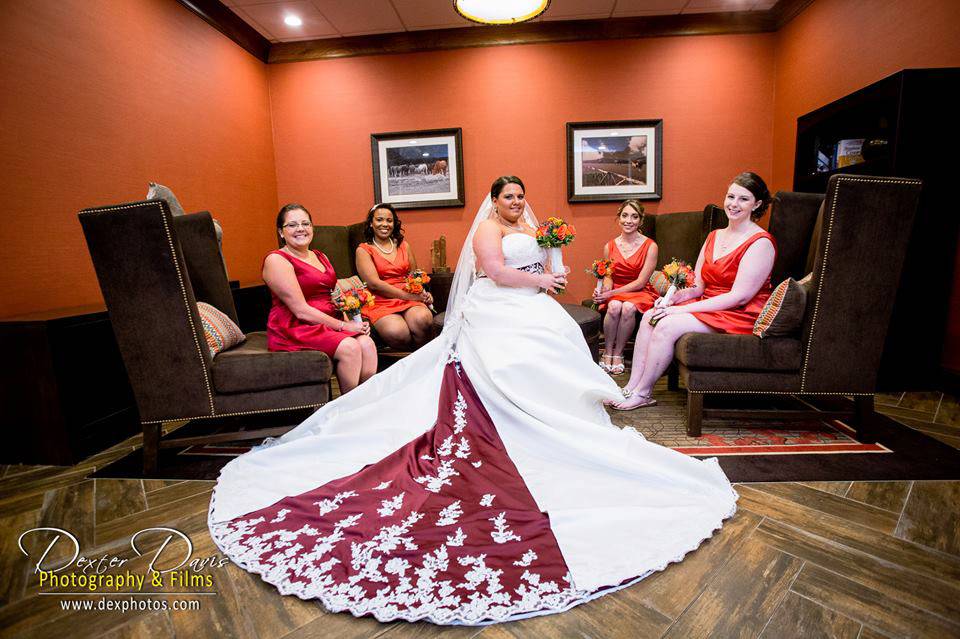 Before the festivities began, the bridal party decided to hang out in HGI's spacious lounge area.
Perfect opportunity for the bride to show off the beautiful details in her dress!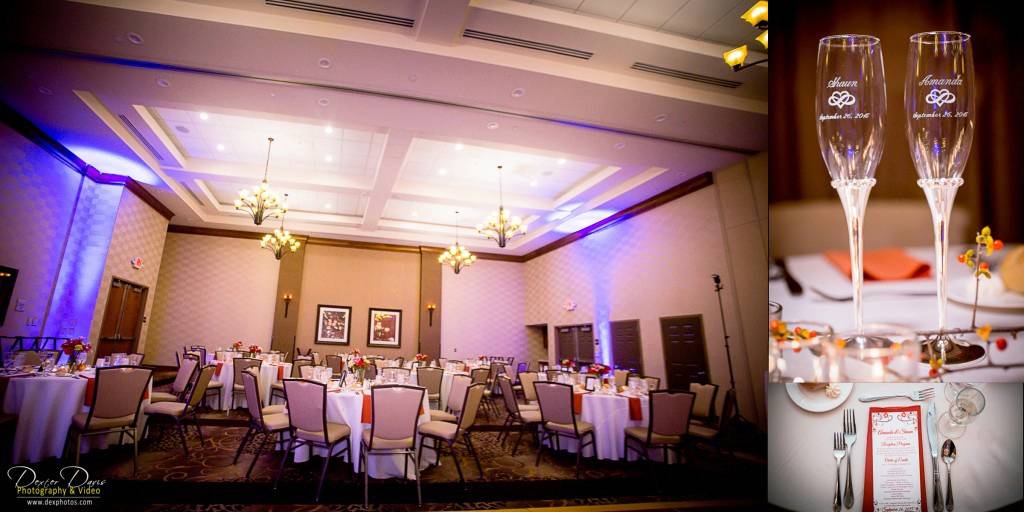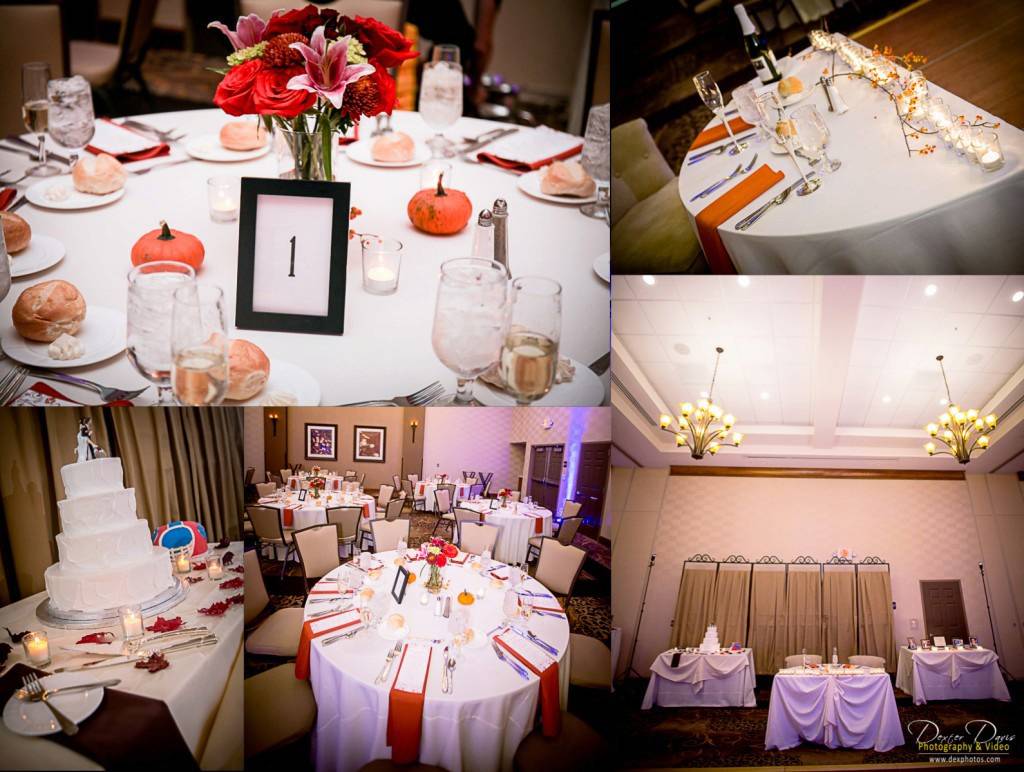 The Ballroom at HGI looks fantastic! We're definitely having some Fall feels with the decor throughout the reception.
The pumpkins really are a nice, simple touch to execute the theme into each table without overdoing it.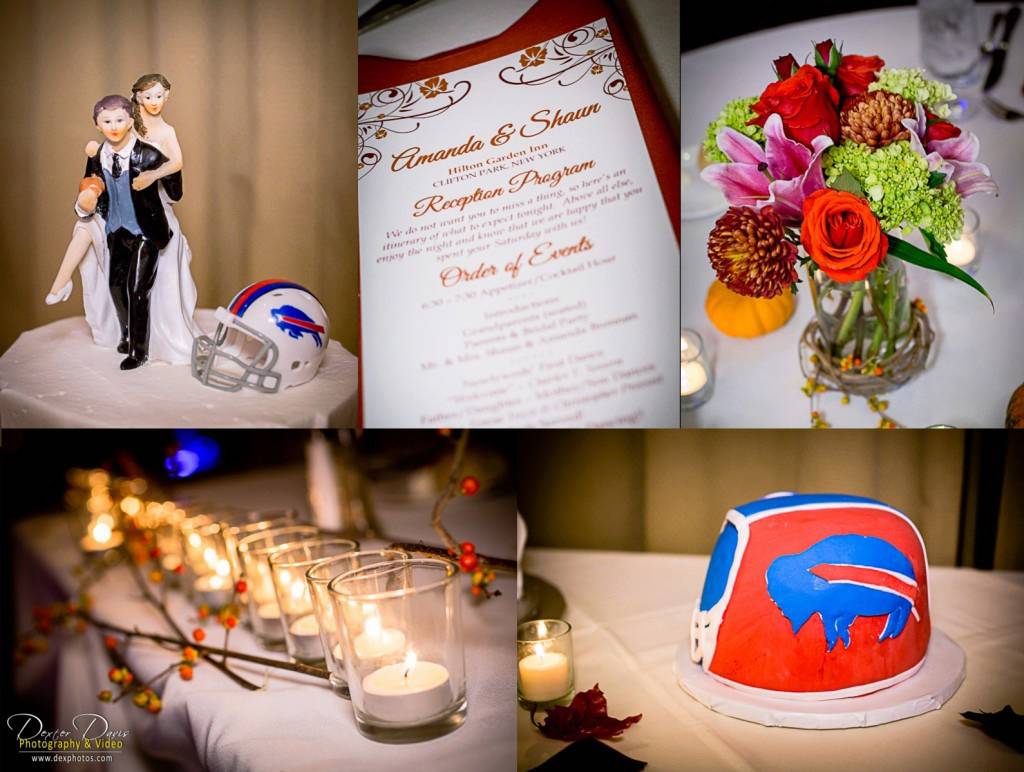 Nothing goes better together like Fall & football! We love how the love for the game mixed with the bride & groom's love for each other!
It's personal touches like these that make your wedding truly your own.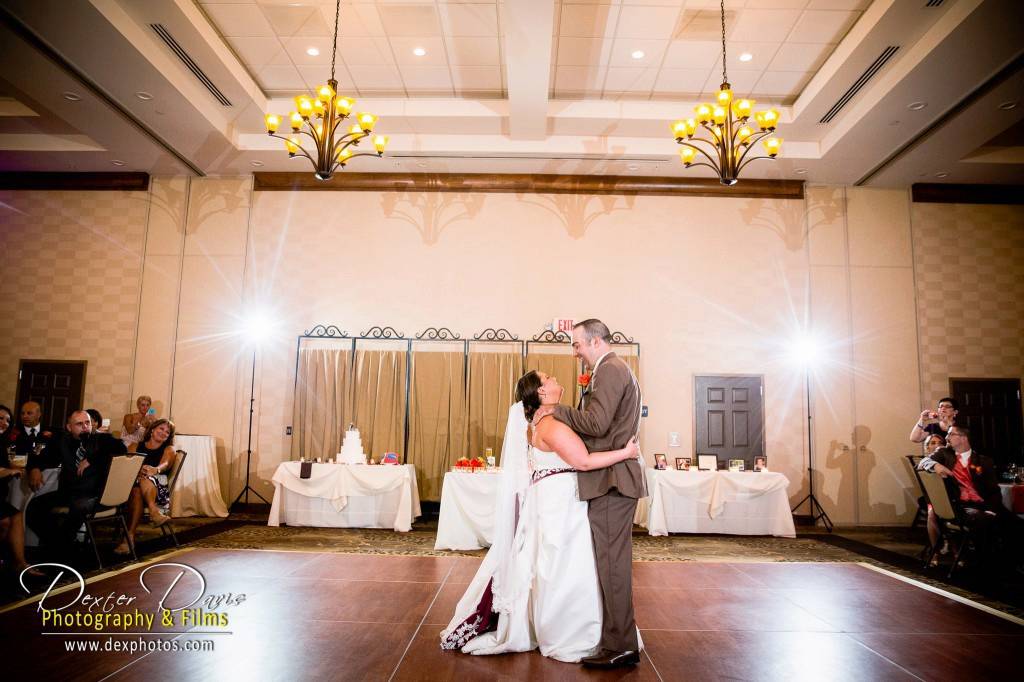 All eyes and spotlights on the newlyweds as they share their first dance in the middle of the ballroom. No pressure at all!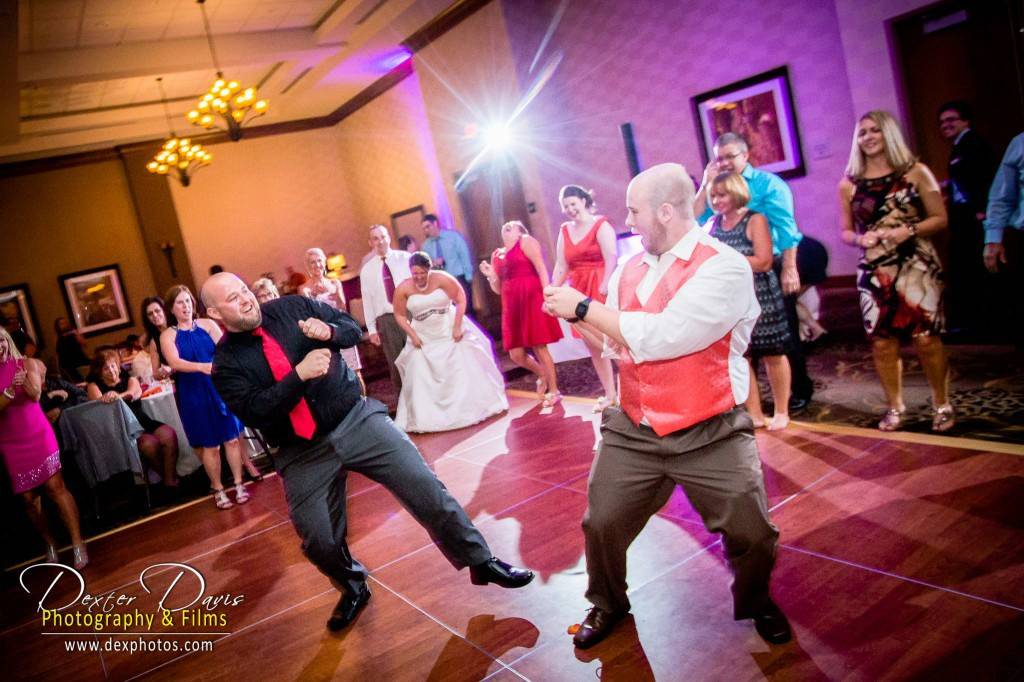 This crowd did not shy away from the dance floor! We wonder who won this dance off?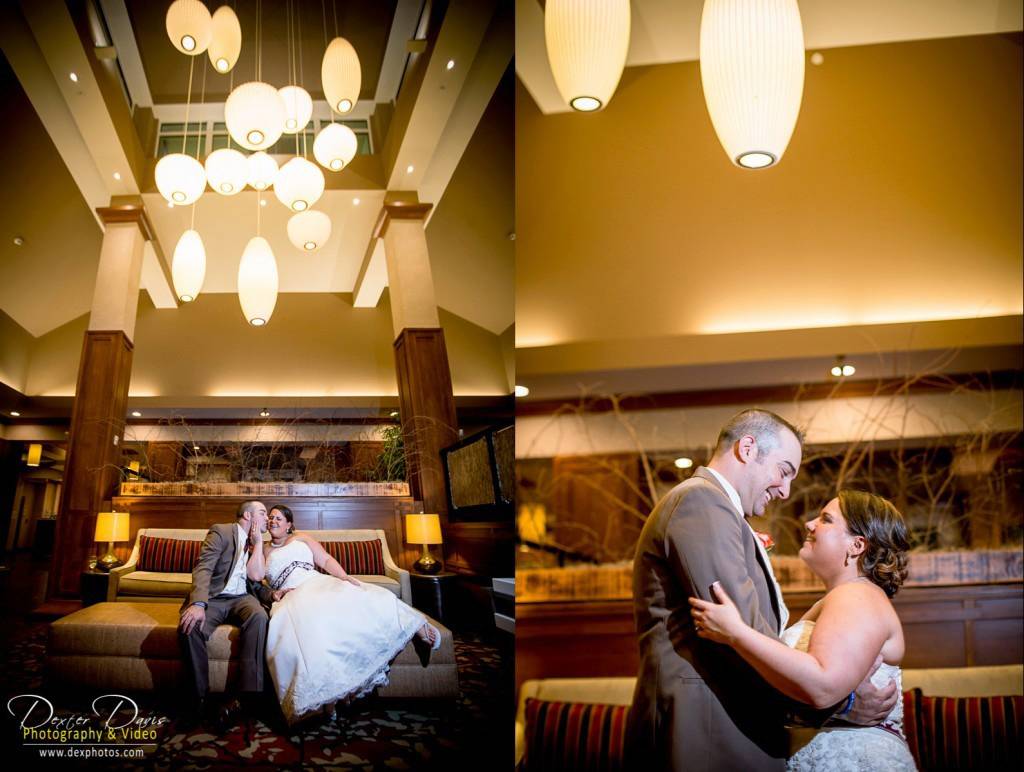 The lobby at HGI Clifton Park is known for cool, trendy look, and a really unique spot for brides & grooms to take some photos in.
Plus it's the perfect excuse for when you both want to take a breather from all that dancing!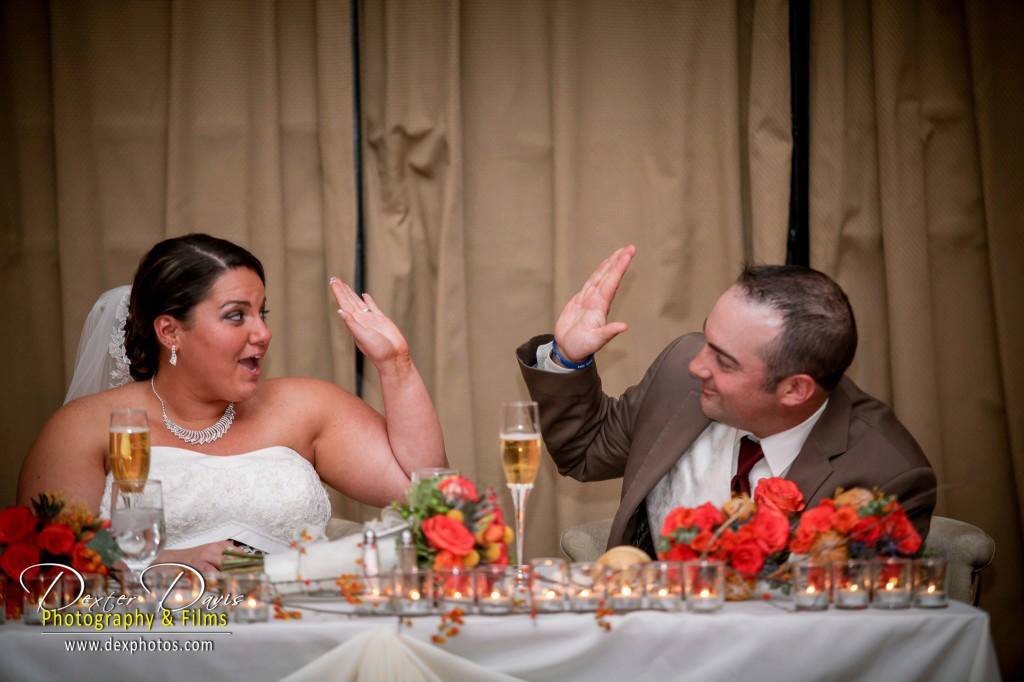 A well-deserved high-five between the newlyweds for throwing such an awesome wedding reception! Cheers!
Congrats to Amanda & Shaun. We wish you both a lifetime of love & happiness!
If you want to see more photos from this wedding at the Hilton Garden Inn Clifton Park, follow us on Pinterest
—–
Special Thanks To:
Venue: Hilton Garden Inn Clifton Park
Caterer: Mazzone Catering
Photographer: Dexter Davis Photography
Dress: Jocelynn's Bridal
Flowers: Flowers Forever by Linda
DJ: Kenny Casanova
Hair & Makeup: Hair & Body Essentials
—–
· Follow us on Instagram for latest wedding scoop at @AisleFilesBlog ·