Real Wedding Spotlight: Megan & Ben
Happy Friday everyone!  What's not to love about autumn weddings…the colors outside are fantastic to work with and the temperature is cool enough that your makeup won't melt (always a plus)!   Today we will share a wedding at Saratoga National Golf Club.  The couple had such a fantastic day, the weather was beautiful and the colors of autumn were starting to peak at the golf course.
Megan and Ben were married on September 28th, 2014.  As you will see from the photos, this couple has been together for over ten years!  The personal details that the couple added, such as their significant dates hung in the aisle, their engagement photos framed during the reception and the Saratoga water bottles were a nice touch for their venue of choice!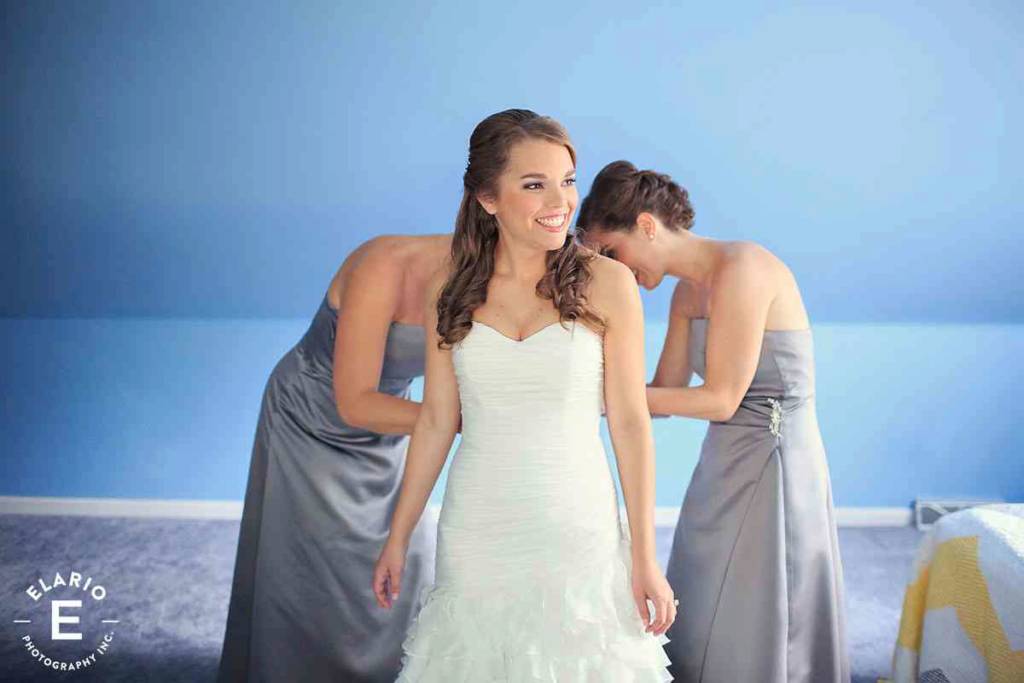 The subtle pink sash made her dress delicate and elegant looking.  That ring is stunning as well!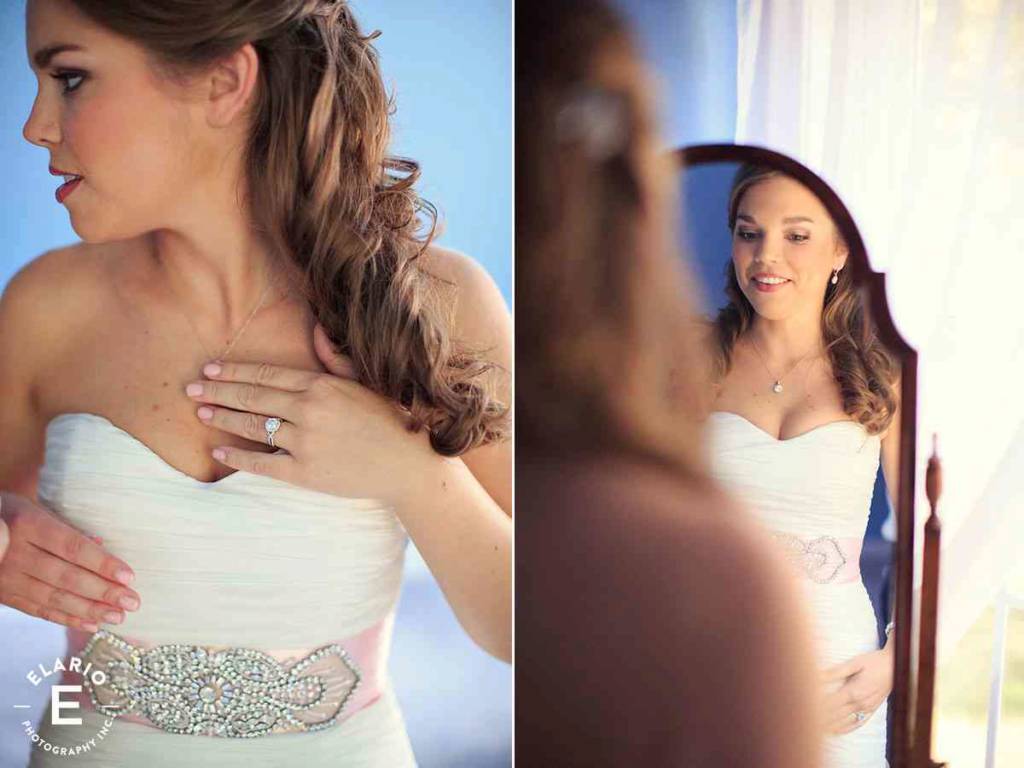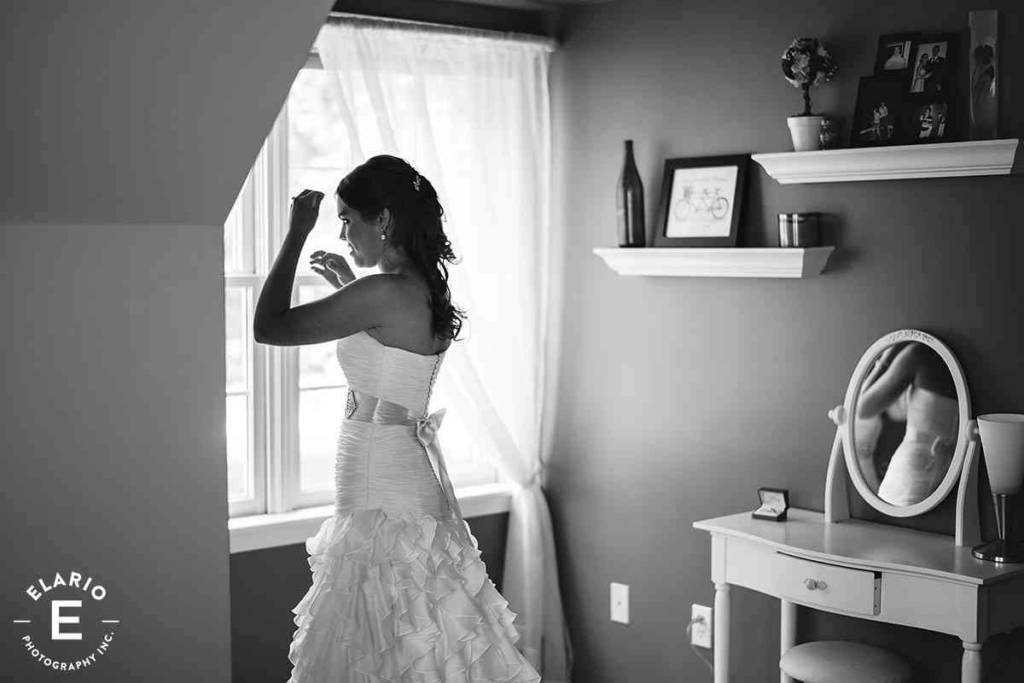 First look with her father watching her come down the staircase…beautiful!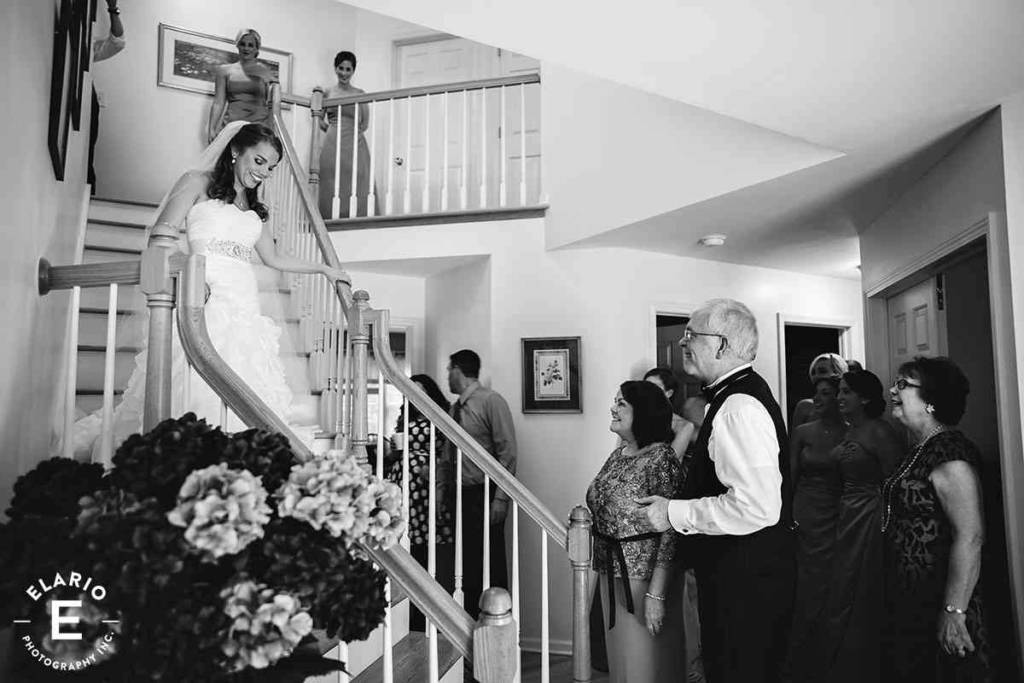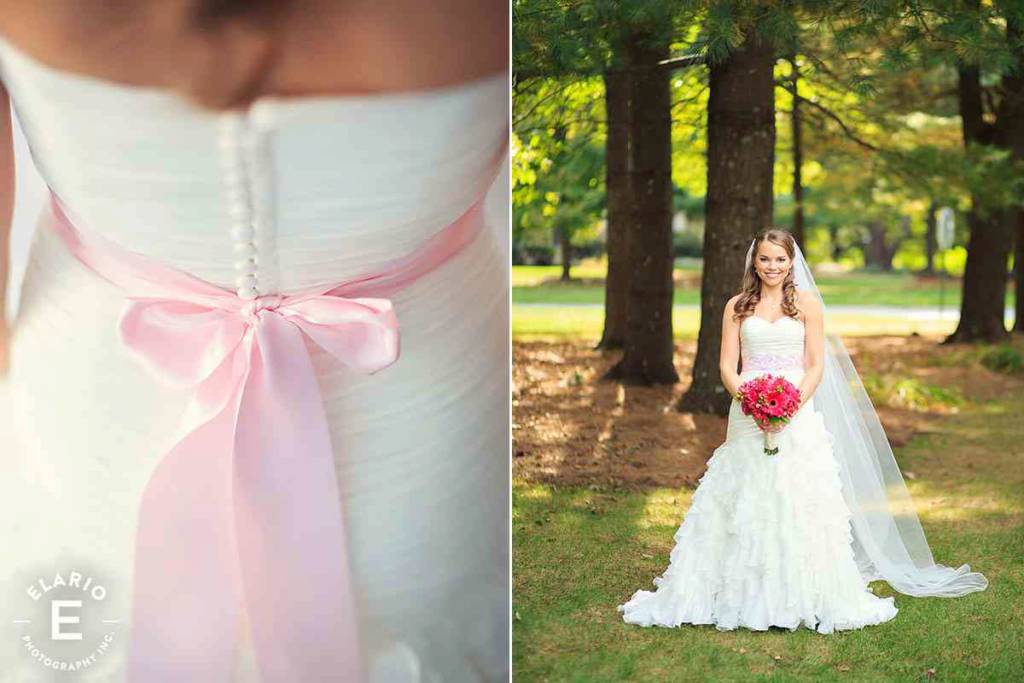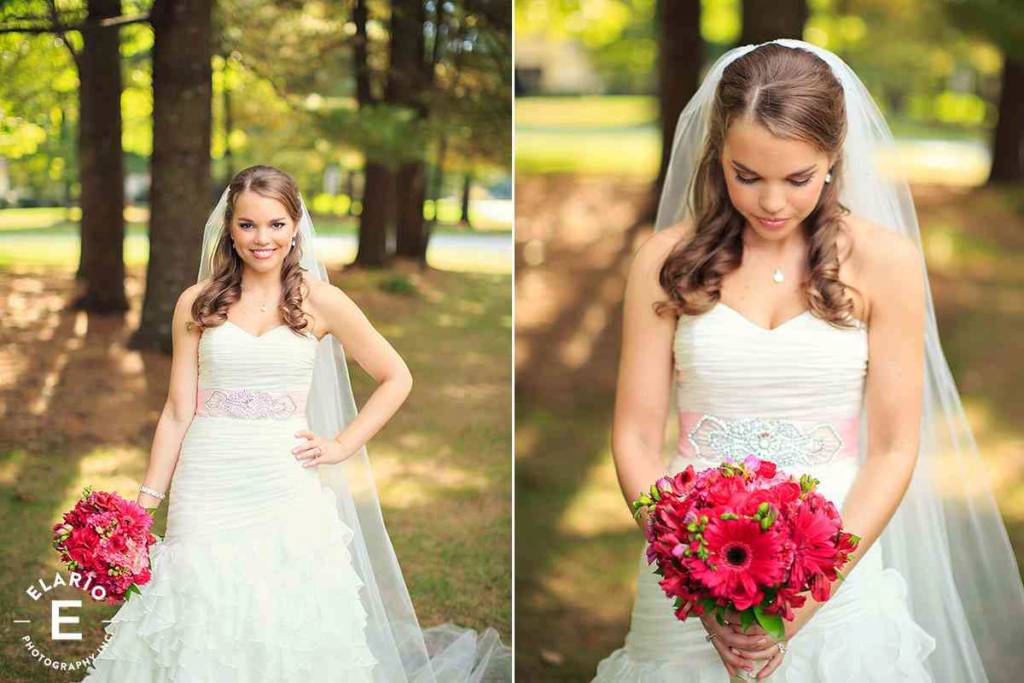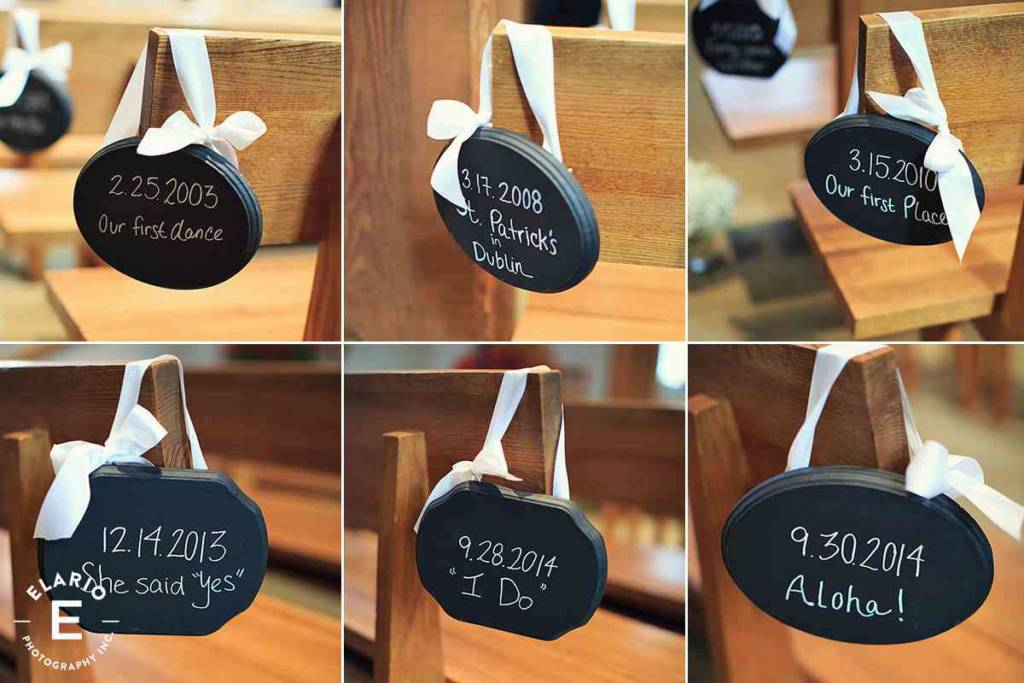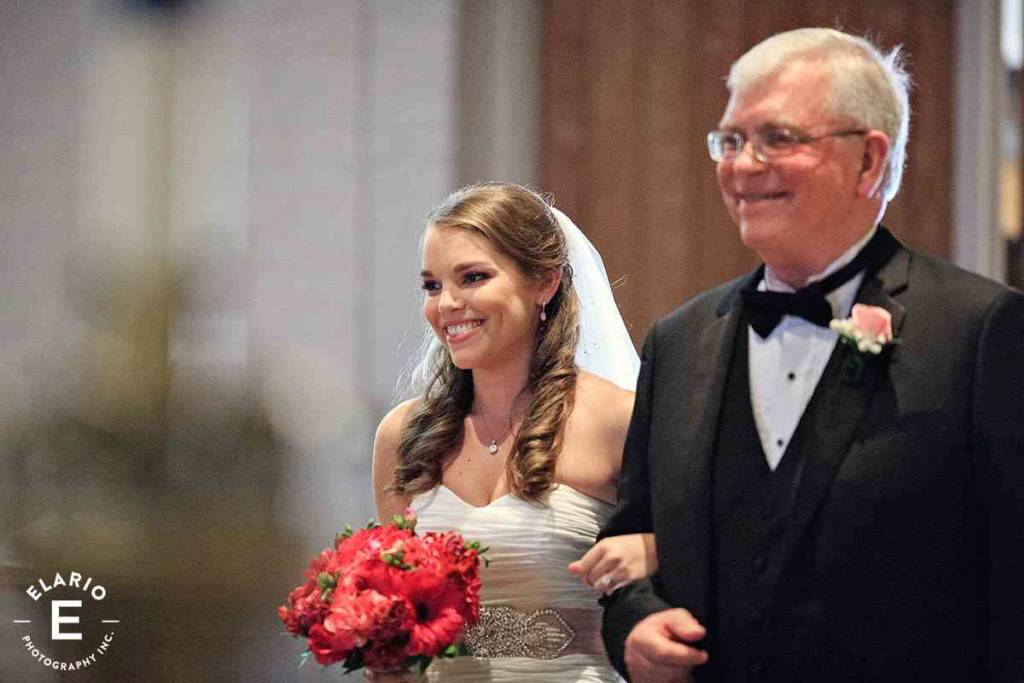 I love that longer veils are starting to become popular with brides this year!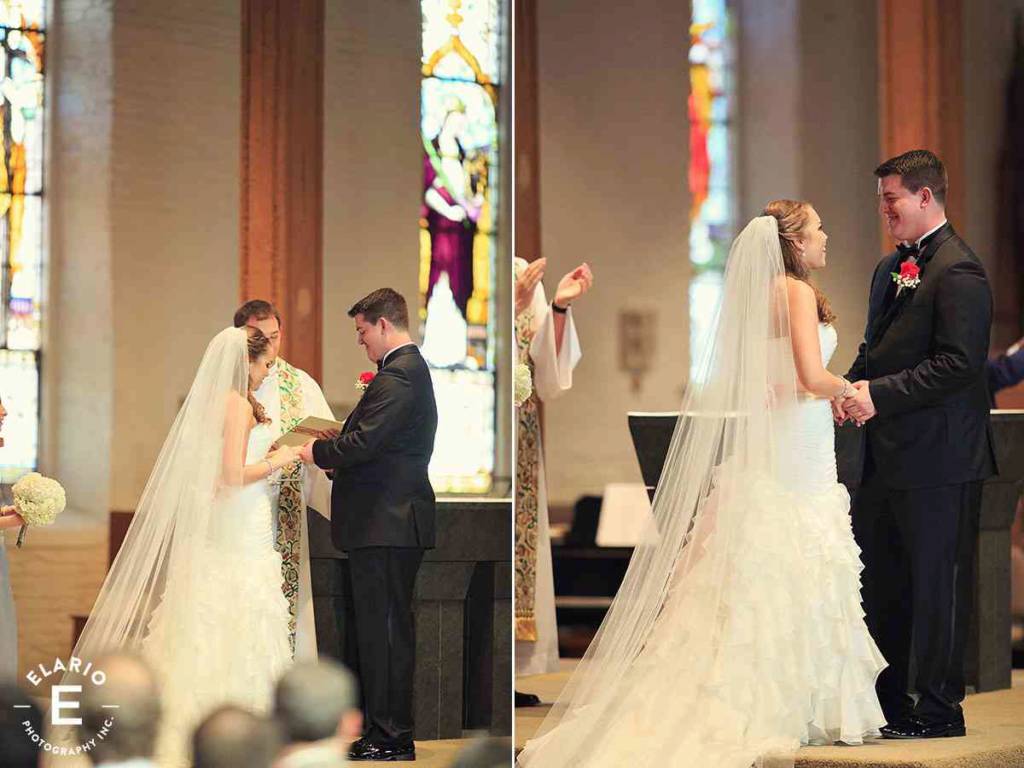 LOVE this photo!! Elario always knows how to work the veil photos!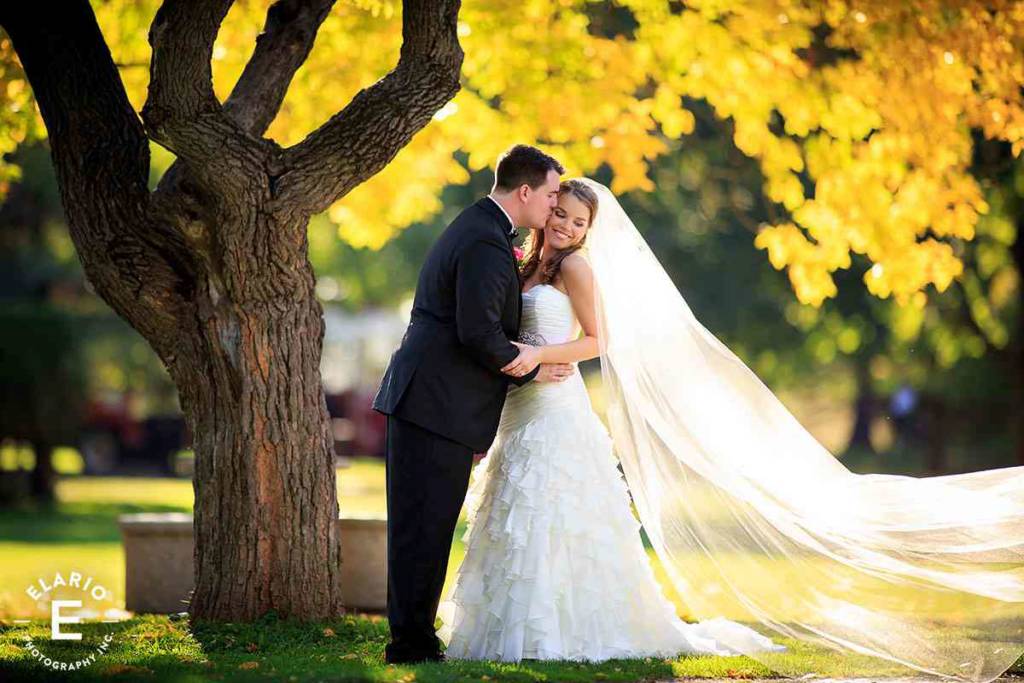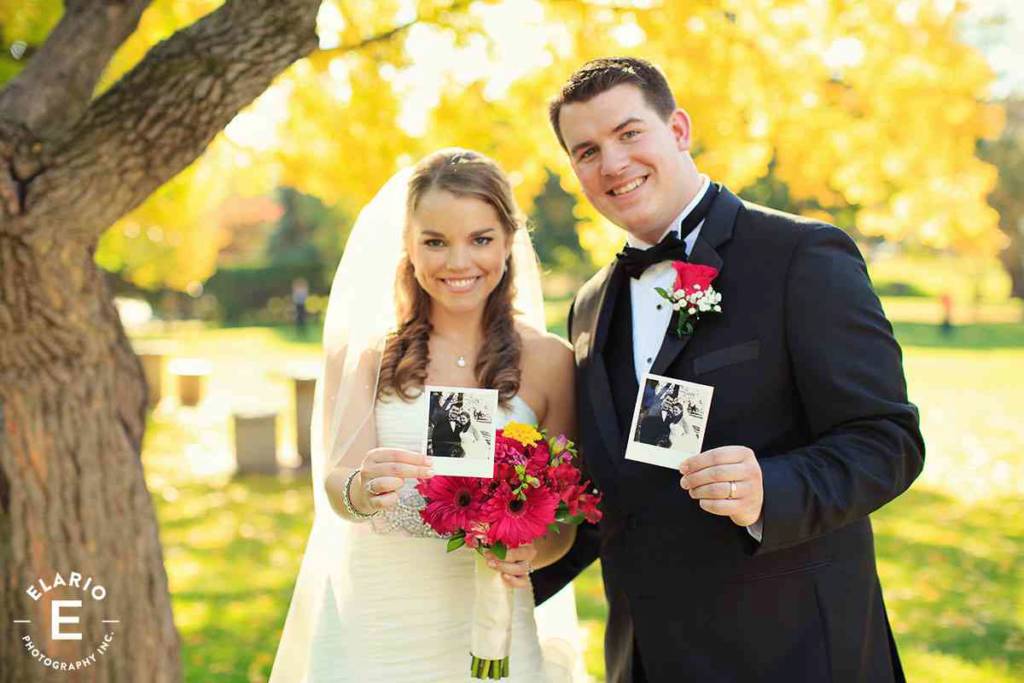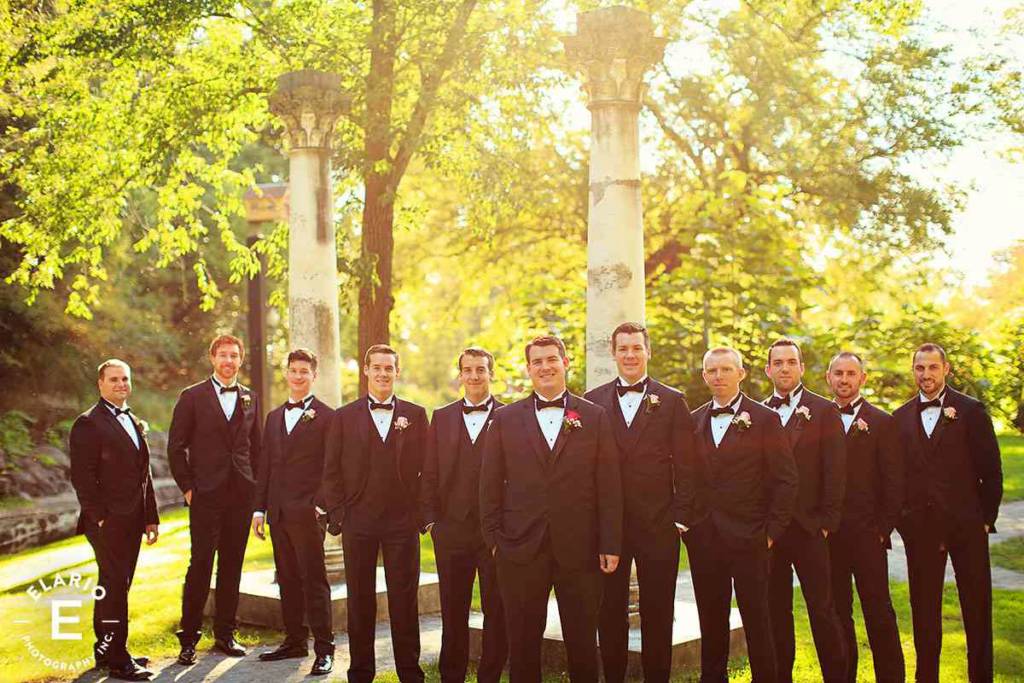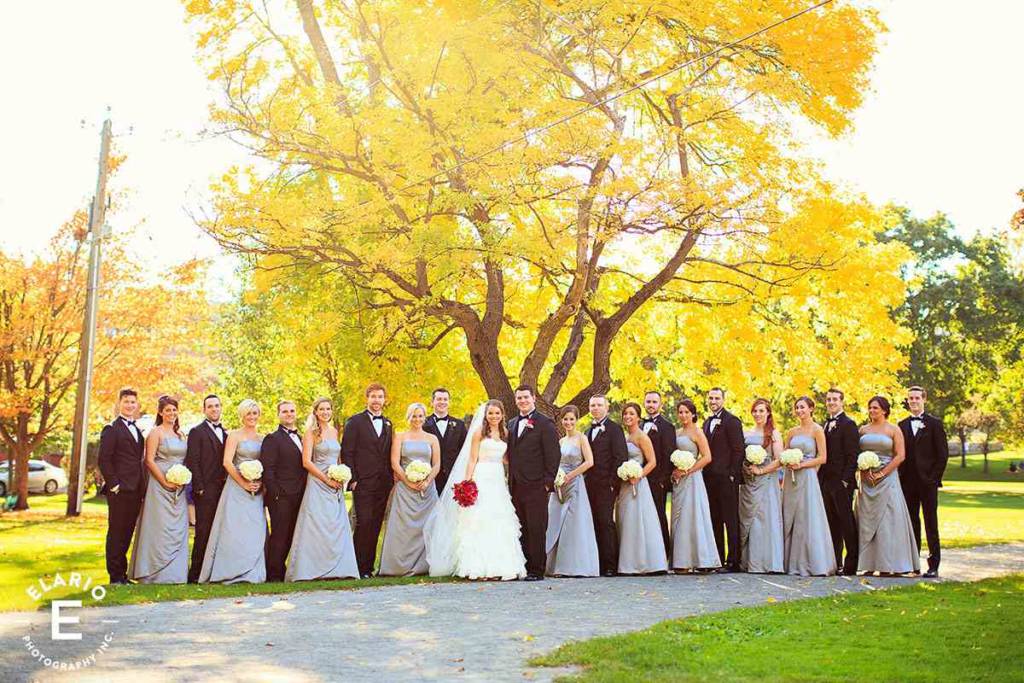 Some reception details…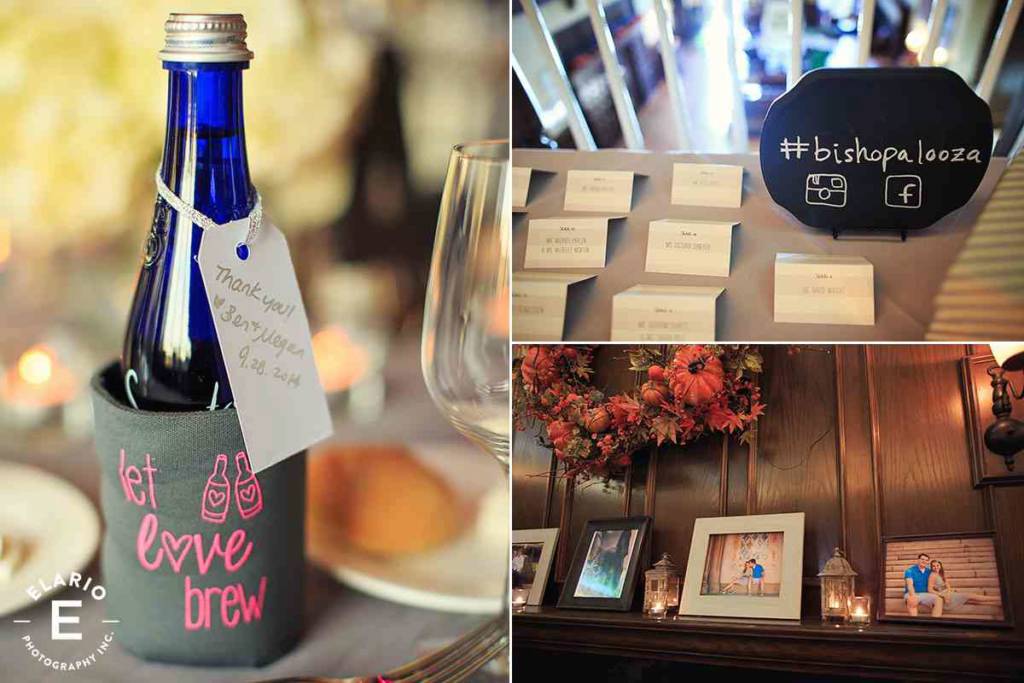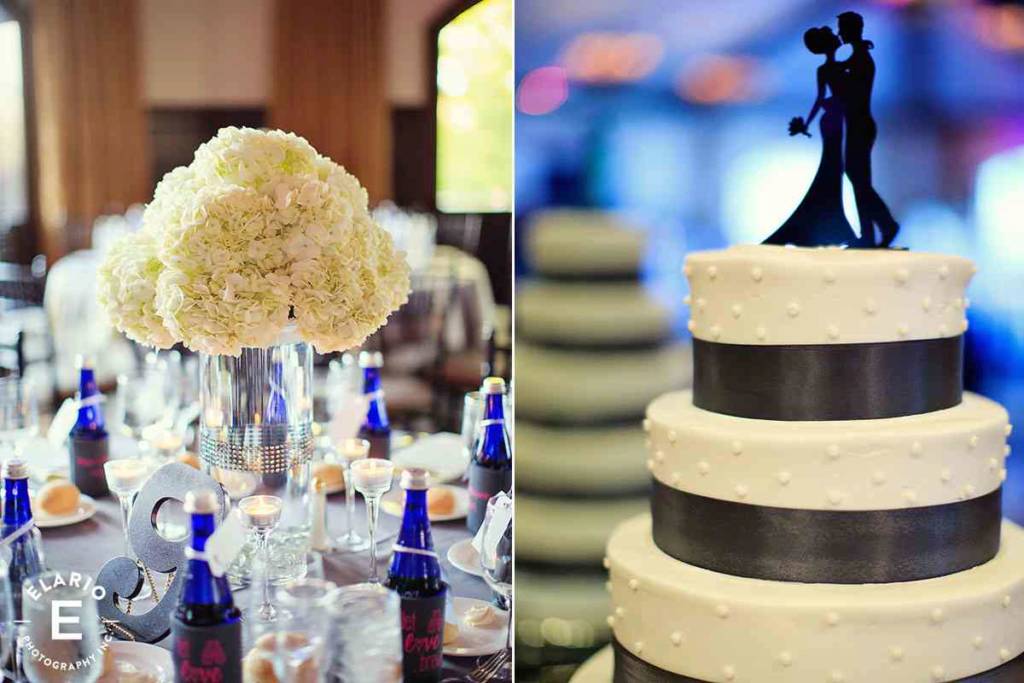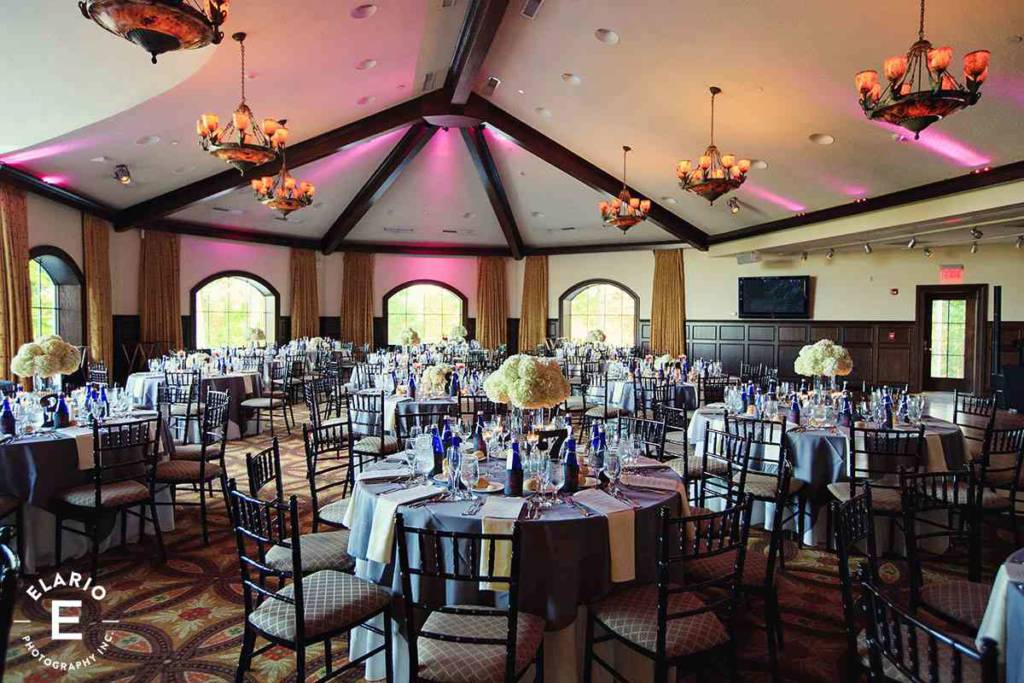 Just look at that flawless autumn color background!  Saratoga National has so many options for impeccable photos!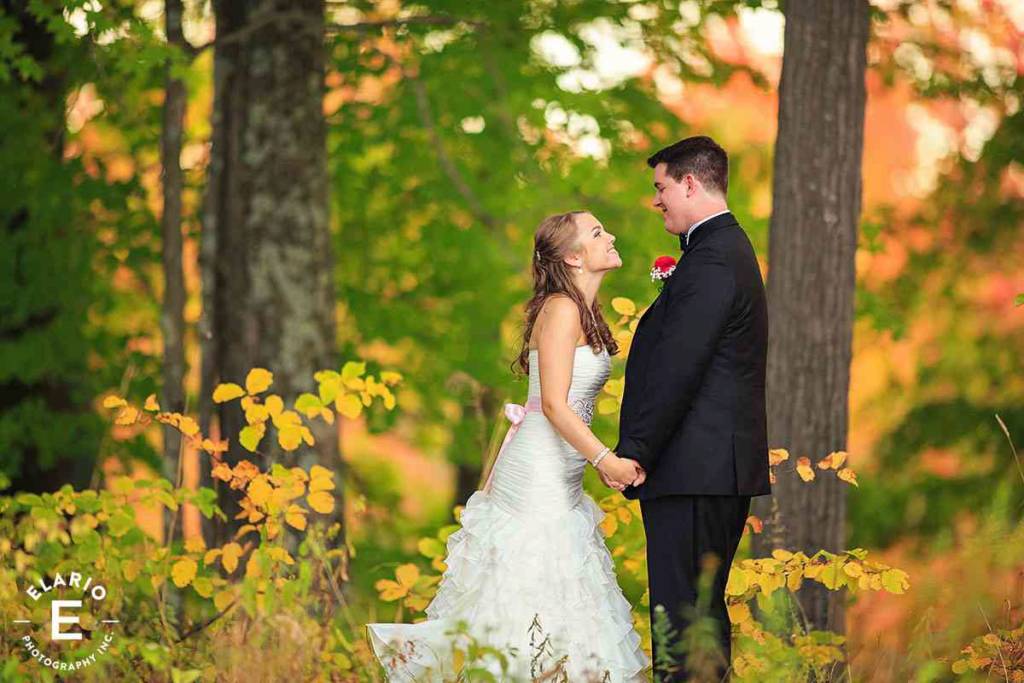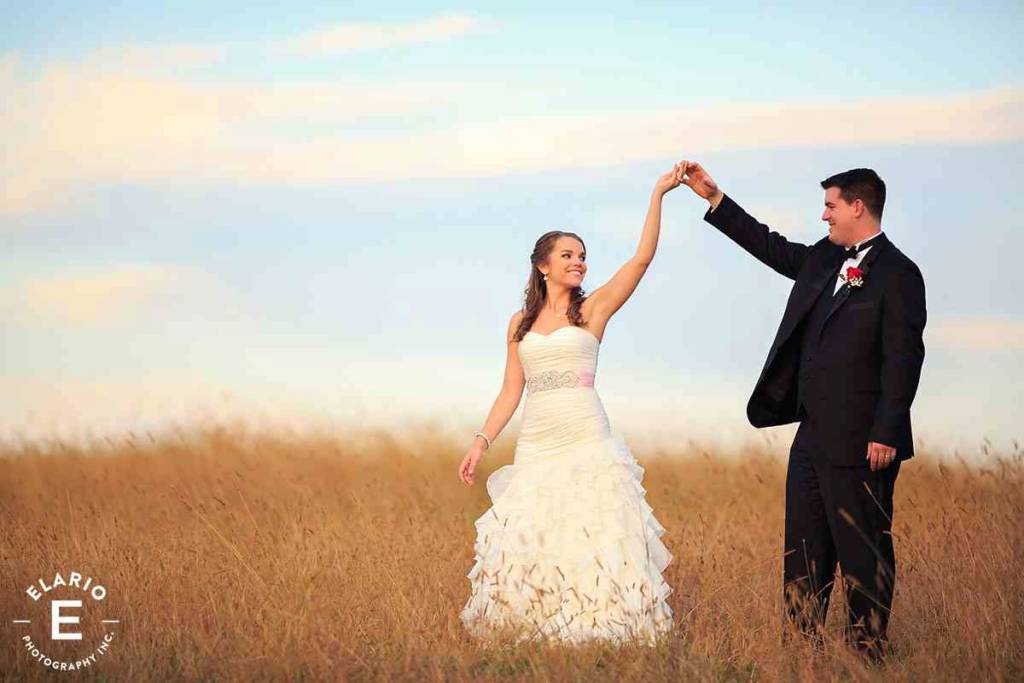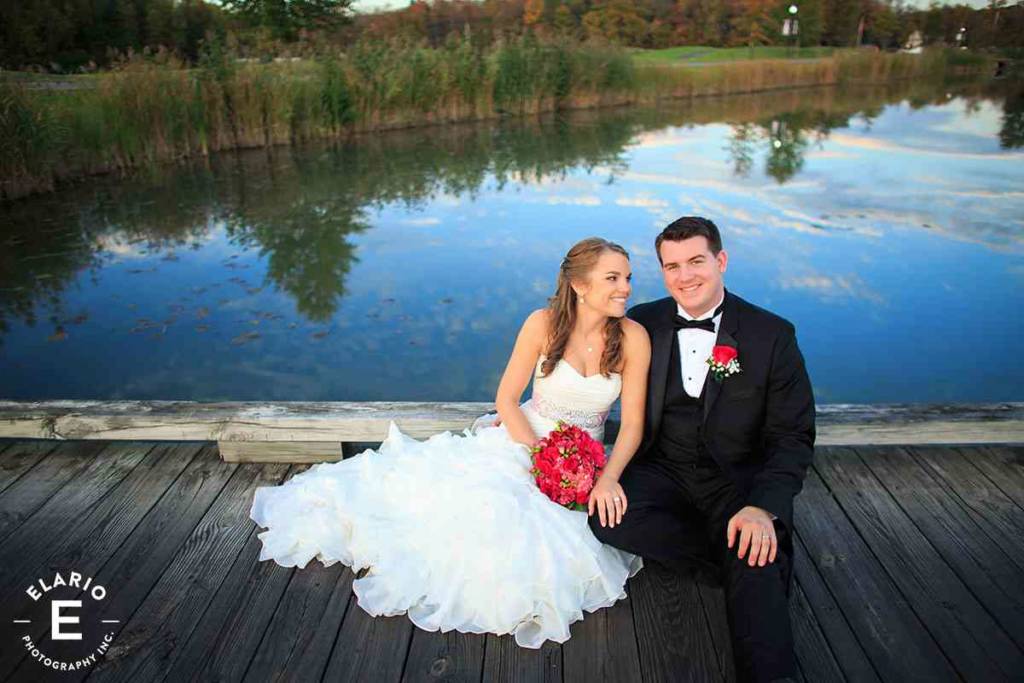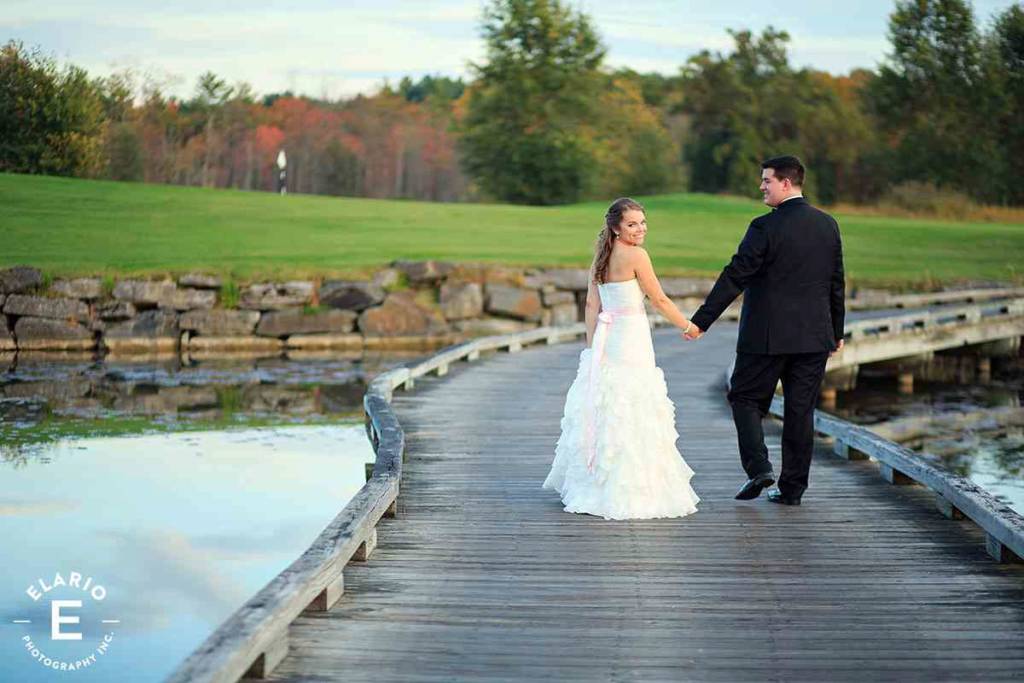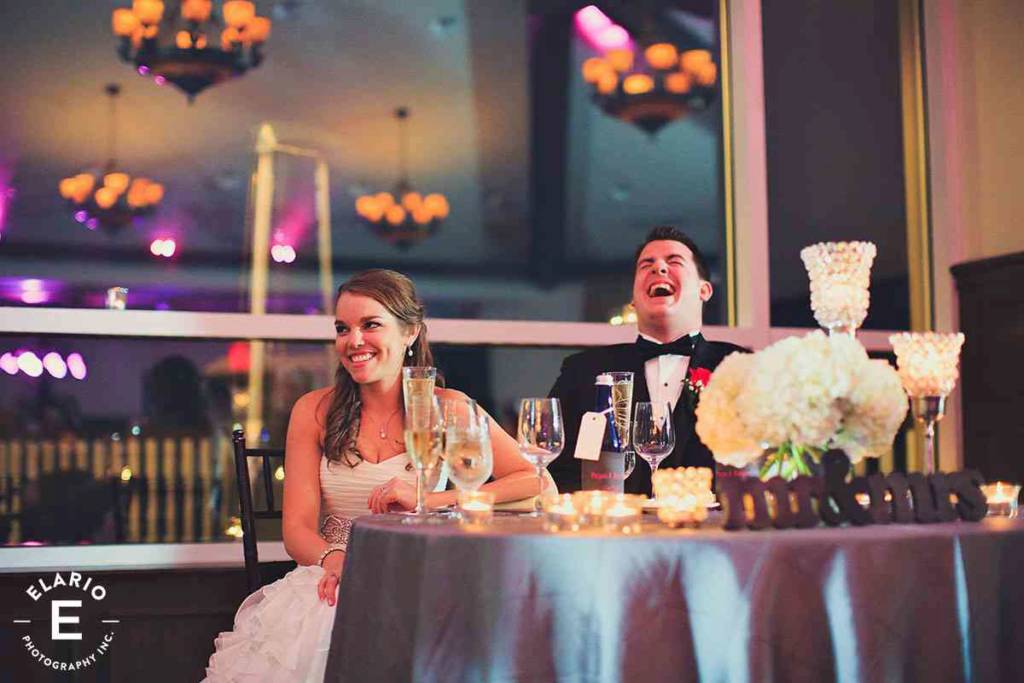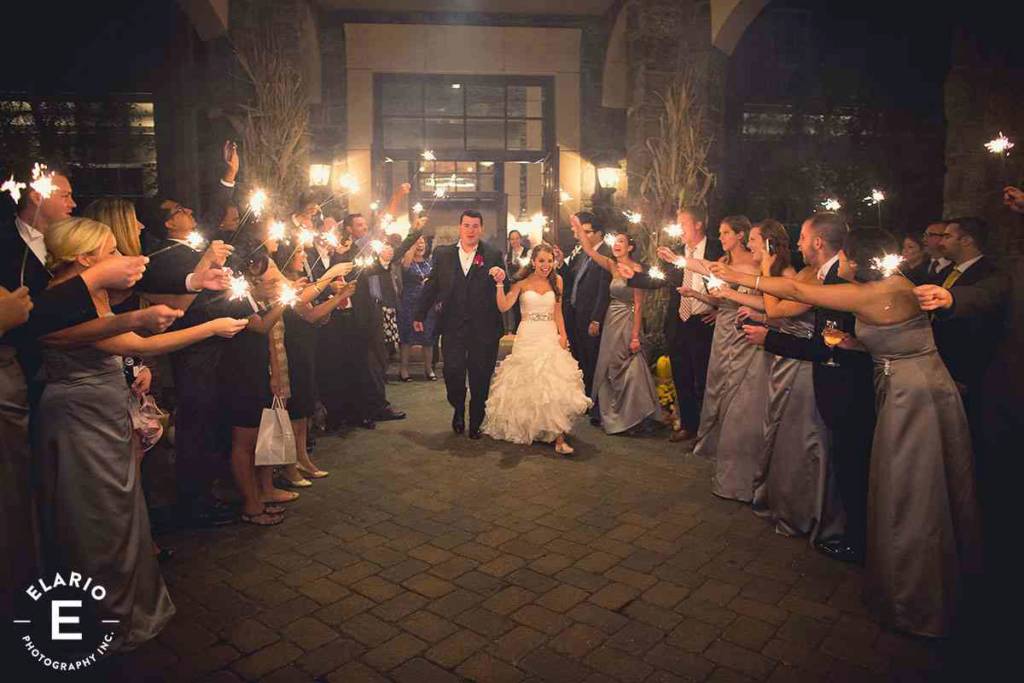 What a fabulous sparkler send off!  Congratulations Megan and Ben!!