Tips: Wedding Questions You Didn't Know to Ask
The planning process of a wedding can be a little overwhelming, that you forget to ask important questions. But no worries, we are here to help! Here's what to do with all those details your too busy to think of.
1. When should I take off my veil?
Once you find that perfect dress, it's time to find that perfect veil. One thing you must know, is when exactly to take the veil off. While it's perfectly fine to wear the veil through out the entire reception, there are two options when it's the perfect time to take it off. You can choose to take it off, immediately following the ceremony or after the first dance.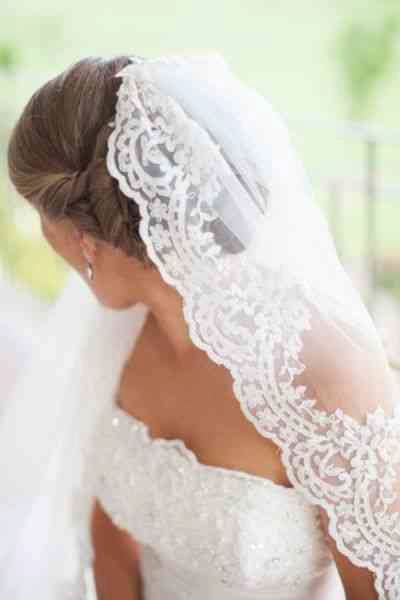 2. How should you and your wedding party travel to the reception?
Depending on how far your ceremony location is from your venue, it may determine the transportation. If you are having your ceremony in the same location of your reception, that maybe a deciding factor of the transportation you choose. If you want to keep it casual, drive yourselves. If you're lucky enough that the hotel your staying at is walking distance, travel by foot. If you want to get a little more fancy, rent a stretch limo to escort you around for the night. Whether you choose to keep it casual and drive yourselves or rent a limo, let everyone know before hand, so they can plan.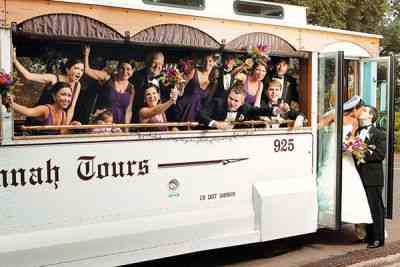 3. What exactly do the bride and groom do during the cake cutting?
Cake cutting typically takes place after dinner. You can choose to have a private cake cutting, where it's just the two of you, both sets of parents and grandparents and the photographer. Or if you want the formal cake cutting, your DJ will announce it's cake cutting time and staff will bring the cake to the middle of the dance floor while everyone is surrounding. For the first cut, the groom will hold his hands over the top of yours as you cut into the bottom of the cake. The groom will make the second cut by himself.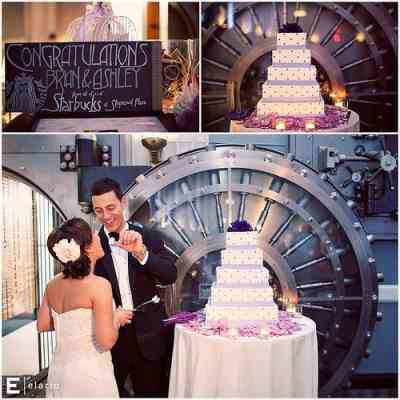 4. Where do I put my engagement ring during the ceremony?
You can choose to wear the ring on your right hand or have a close family member hold onto it. Remember, the wedding band is worn closest to your heart on your left hand.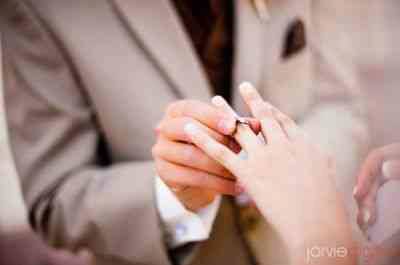 5. What side are we supposed to stand on during the ceremony?
The bride stands on the left and the groom stands on the right.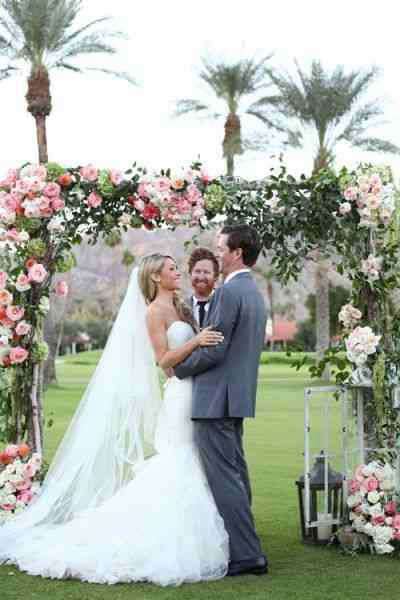 6. What's the best way to greet guests if you don't want to have a receiving line?
There are two options you can choose from how you want to greet your guests. If you would like to say hello to each guest individual, take time to go table to table, but make sure you leave enough time to eat! If you want to save time, make a short speech thanking your guests for spending this special day with you. You could also choose to have a printed note left on each one of your guests seat, telling them how much it means to you.