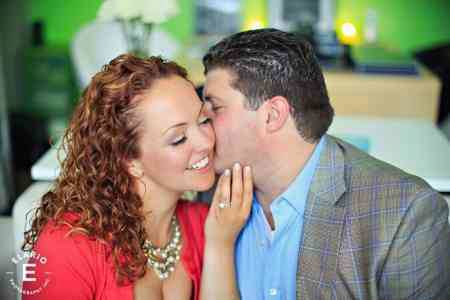 Hot Trend: Photographing Your Proposal
 We are so thrilled for the ever-sparkly Katie O'Malley of Katie O' Weddings and Events who recently got a little more sparkly (and can't wait for her big day!)! Her Fiance Nathan planned a whole surprise day for their proposal and got their good friend, and expert photographer JP Elario in on it to make sure every emotion was captured for them to relive.  Check out their story on Katie's Blog and JP's!
This is a trend that we are starting to see more and more of in the industry.   I caught up with JP Elario who has shot four proposals to get his take on this, as he says "it's such an amazing moment to capture, you can't even describe it."
The tricky part of all of this can be setting it up.   You need a groom with a good amount of stealth (see Nate's perspective on Katie's blog, for he excels in the stealth category!)  There are two ways to do this according to JP, complete stealth mode, where the girl has no idea there's a photographer there and the setup, where there is some other premise for the photographer.   All four proposals JP shot have been the latter, either needing business shots, or saying they won a mini-session, etc.   This is a great idea because the girl knows she'll be in front of a camera, so her hair is done, her makeup is done, and she's wearing a cute outfit!    JP has had a great way of making hte magic happen in these shoots, he and the grom always agree on a code word, or phrase, that signals its time to pop the question.  For Nate, they agreed on "ok, i finally found the right lens"  as JP had been making sure he was 1000% ready (and not nervous, though from his blog post, you know he was!)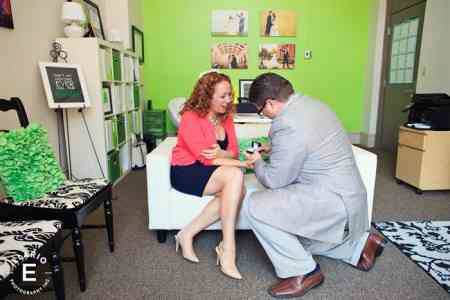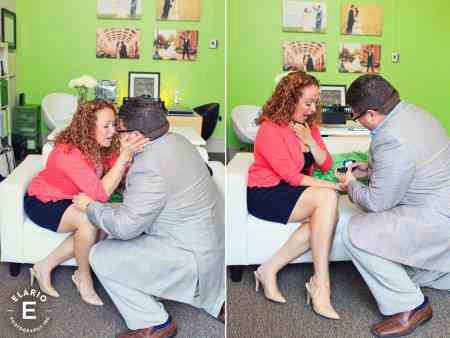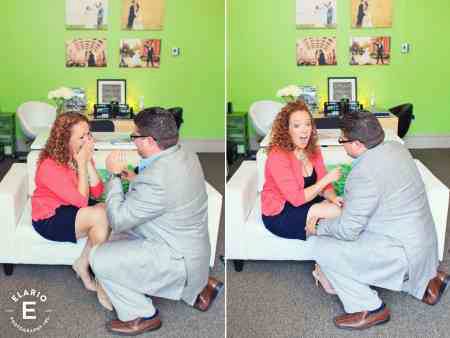 Capturing your proposal can be a really great idea for a couple of reasons, it's always nice to be able to relive that moment.   But you can also use it in many different ways, to announce your engagement, to make your engagement "facebook official" even to use for save the dates!   JP also says that if you capture the images without your fiance's knowledge, you can surprise them with a book or a canvas print of that moment (we LOVE this idea!)    Either way, as he puts it, these images are a great way to "start your story" from and continue with engagement photos, wedding photos, maternity shots, newborns and family sessions!
Want to make sure you nail it?  Take these tips from JP fellas!
1. Get her bling ready- treat your girl to a manicure. Once you ask, she's going to be flashing her hand all over! Make sure it's perfect for the bling shot!  (if you don't know what a bling shot it, see below, and then just look at JPs blog, he's a master of them!)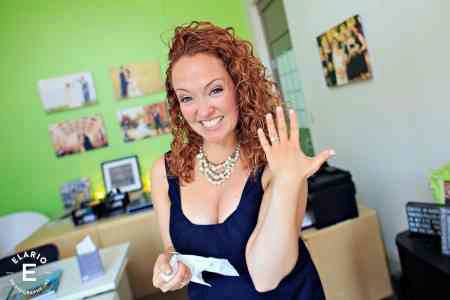 2. Pick a meaningful location.  Whether it's the first spot you kissed, the moment you knew you wanted to marry her, or the place you met, pick something that's pretty and that means something.
3. Lose the box! There's nothing quite as obvious as a ring box protruding from your pocket.   Keep it safe but out of sight to be sure she doesn't catch on!