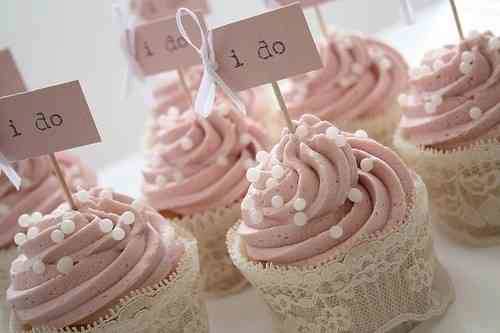 Ways to Dessert: Cupcakes!
Thinking of something less traditional than a wedding cake? Well, cupcakes are the new excitement behind the common wedding cake.  Cupcakes are chic, trendy, & add a sweet touch to your dessert table.
If you are considering a "cupcake" wedding cake here are a few steps to follow:
1. How many guests are attending your wedding?
a. How many cupcakes would you like each guest to have?
b. Will you have a small 10" round cake to cut for formality purposes?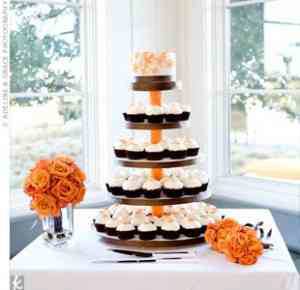 (Photo Credit: The Knot)
2. What with the design be?
a. Will you include your wedding colors?
b. Will you prepare something more intricate?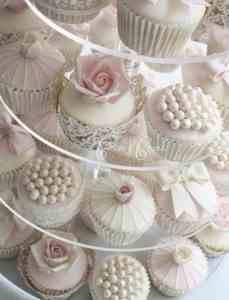 (Photo Credit: Weddings by Lilly)
3. What flavors, fillings, & frosting have decided to include?
a. Will all flavors & filling choices be the same? Or will have a variety?
b. Will you have only predominant color frosting or do you prefer two?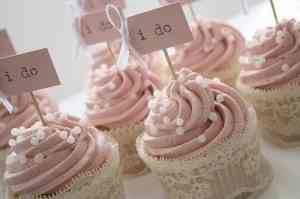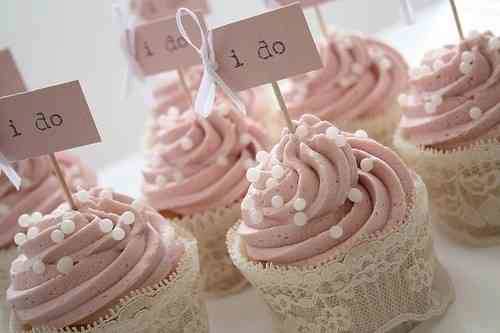 (Photo Credit: One to Wed)
4.Will you display your cupcakes on a stand?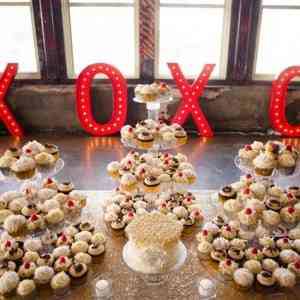 (Photo Credit: The Knot)
5. Provide to Go Boxes for your guests to take cupcakes home!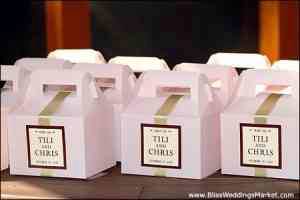 (Photo Credit: Bliss Weddings Market)
See below for some cool wedding cupcake ideas: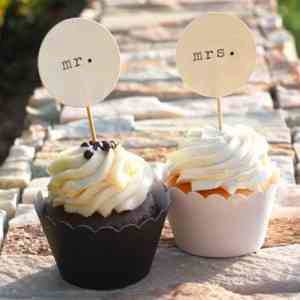 (koyalwholesale.com)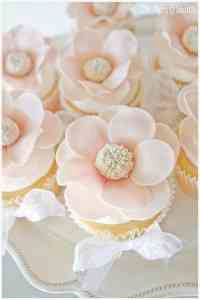 (Photo Credit: The Pastry Studio)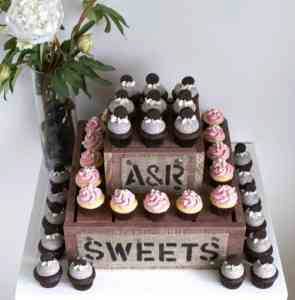 (Rustic Wedding Chic.com)