Venue Spotlight: Saratoga National Golf Club
Befitting this city of Victorian-era beauty, legendary mineral springs and horse racing, Saratoga National Golf Club offers would-be brides and grooms one of the most memorable wedding venues in Upstate New York.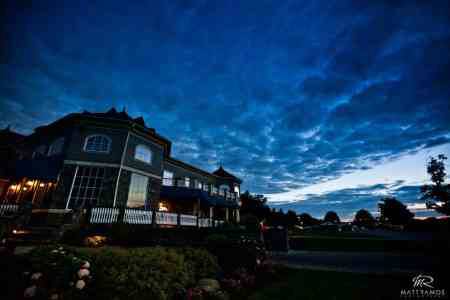 This world class golf course offers a stunning backdrop for any wedding.  Whether it is an outdoor ceremony you are looking for, a golf outing for your guests, or the perfect setting for your destination wedding, look no further than Saratoga National Golf Club.
Versatility is key at Saratoga National.  Prime at Saratoga National offers high end dining options for any event including rehearsal dinners, showers, engagement parties and bachelorette parties while the breathtaking upstairs ballroom offers space for up to 200 guests for a wedding or bridal shower.
Another one of the beautiful features offered at Saratoga National Golf Club are the grounds.   Aside from offering a unique backdrop for photographs, the Blue Stone Tent Pad overlooking our award winning 18th hole, is a perfect setting for a ceremony of up 225 people while the Green Stone Tent Pad offers an outdoor reception venue for up to 350 guests.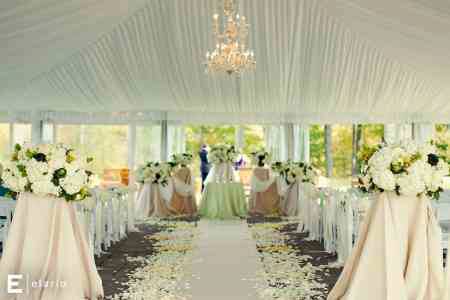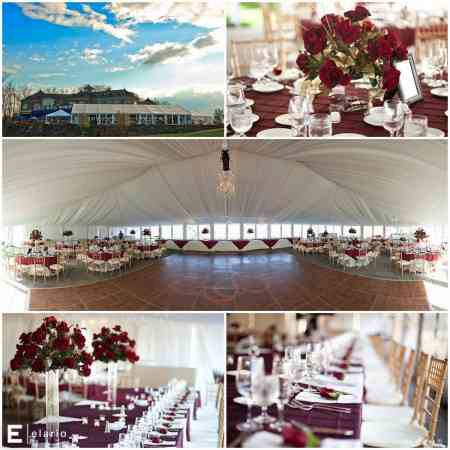 One of the most breathtaking spaces of all at Saratoga National Golf Club is the Veranda.  Offering space for up to 100 guests, the Veranda combines the beautiful woodwork of the facility with cozy fire pits and our newly remodeled  LED lit infinity edge pool to both intrigue and impress your guests.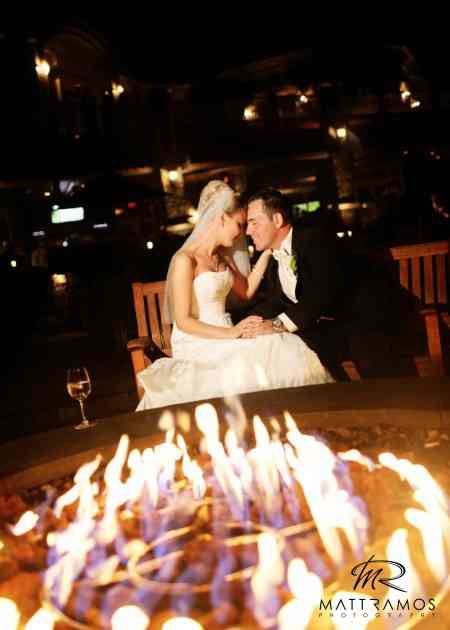 The elegance doesn't end with racing or golf season though!  In the winter, the combination of stone and woodwork creates a warm, inviting, and cozy Adirondack escape perfect or any wedding, shower, or other important event!
Want more information about hosting your event at Saratoga National?  Click here.