Real Wedding Spotlight: Logan & Tiffany
Logan and Tiffany were married at Key Hall at Proctors on October 2nd, 2011.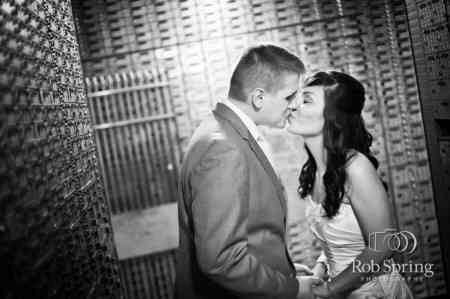 Logan and Tiffany were a great couple to work with.  I love the way that they oriented their ceremony and used the Key Hall baby grand piano, especially with the decor work by Experience and Creative Design, it was so romantic and elegant!
Rob Spring of Rob Spring Photography captured some amazing images inside Key Hall and out in Downtown Schenectady as well.
This next photo is so cute- Logan is very tall, so Tiffany had to stand on the curb and in her heels to reach him for a kiss!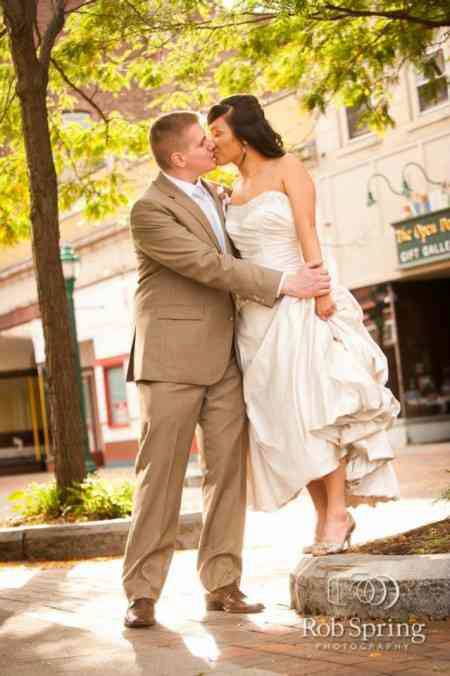 These toasting flutes are adorable!!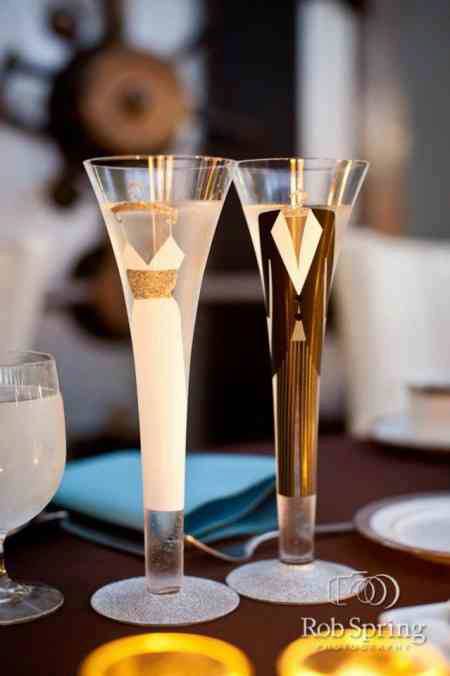 Logan and Tiffany had a wine themed wedding.  They had a wine box ceremony during their ceremony, gave their guests wine stoppers as favors, and even had wine bottles as tables numbers which doubled as their guest book.
Logan and Tiffany divided the room into the brunch section and a lounge area- such a great idea and gave guests a place to go to relax and mingle that wasn't  at their tables.
Congratulations Logan and Tiffany!!