Real Wedding Spotlight: Ashley & Joe
Ashley and Joe tied the knot at Saratoga National Golf Club on May 2nd.  Here is a video by Luke Walker followed by a few photos courtesy of Alisha Clark Photography!
The ceremony was here at SNGC under a beautiful white tent overlooking the negative edge pond.  The gorgeous flowers were provided by On Thai at Surroundings Floral Studio in Albany, NY.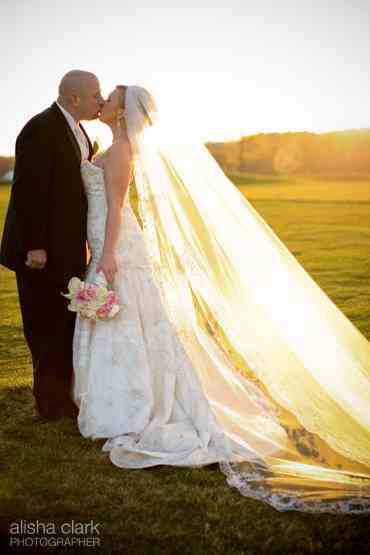 As the bride and groom took photos on the grounds and the finishing touches were being put on the room, guests enjoyed an amazing cocktail hour.  Mini crab cakes, vegetable tartlets with herbed boursin, Thai chicken and cashew spring rolls, Cajun shrimp, spice rubbed pork tenderloin, and Asian duck salad were all butler passed throughout cocktail hour.  Ashely and Joe's signature cocktail, the rose petal martini, was served through an ice luge (courtesy of Charlie Jones, the Ice Man)-a big hit with the guests!  Another big hit was the raw bar during cocktail hour.  Guests enjoyed jumbo shrimp, crab, oysters & clams on the half shell as well as calamari!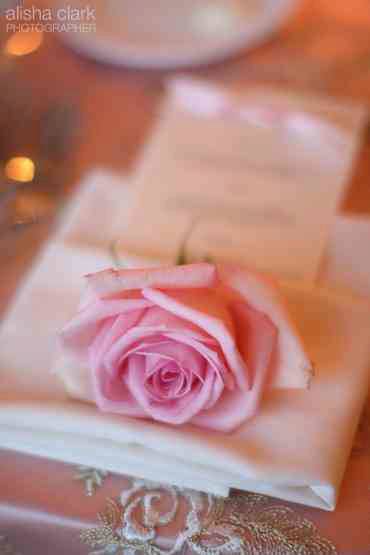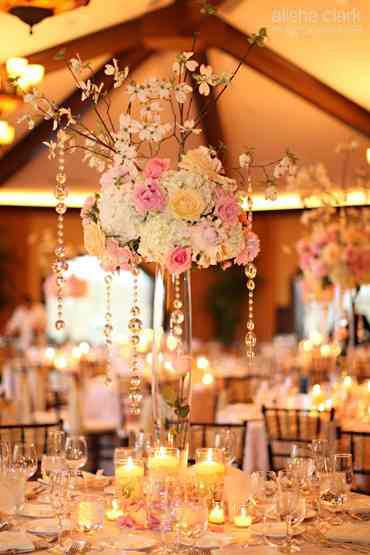 After cocktail hour guests were invited into the ballroom which was decked out with flowers from On at Surroundings, gorgeous light pink satin floor length linen with gold, pink and ivory overlays (it looked stunning!) which were ordered and arranged by Christine Wheat, and gold organza sashes on each fruitwood chivari chair-expertly tied by the gang at SNGC and Christine Wheat & staff!
Mike Emery and the rest of New York Players kept the party going all night, as per usual, and later in the evening Ashley & Joe enjoyed their wedding cake, a coffee and cordial station, and pastries and fondue to round out the fabulous day!
Congratulations Ashley and Joe!