Real Wedding Spotlight: Jessica & Jason
This fun loving couple celebrated their big day at Saratoga National Golf Club on Friday, May 1st.  All of the great images are from Joe & JP at Elario Photography.  Check out their site for more pics!  Alayne at Make Me Fabulous did the FABULOUS hair and make up.  The day began with their ceremony at the Museum of Dance in Saratoga Springs.  Guests then made their way to SNCG for a fun filled cocktail hour of blackjack, roulette and craps!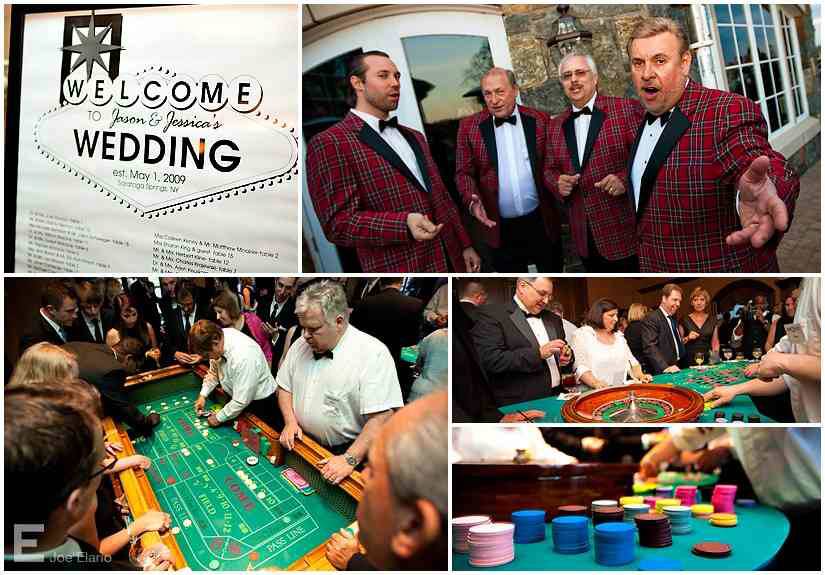 Jessica & Jason had the Flip Sydz as their cocktail hour entertainment and the guys strolled through the space delighting guests with their 4 part harmonies while covering some of the classic favorites such as Brown Eyed Girl!  The gaming tables were organized by Jay Yeager at Fine Affairs and each guest was given funny money with prizes going to the highest rollers at the end of cocktail hour. Jessica, Jason & their guests enjoyed an array of butler passed items which included jumbo shrimp passed in large martini glasses, sushi, seared tuna on Asian spoons, mini guacamole martini glasses with fresh pitas, 3 varieties of oyster shooters, cocktail Caesar salad in a parmigiano cup, and more!
There was also a martini greeting station that included two of their favorite cocktails, a cable car martini and a dirty martini appropriately renamed "The Bellagio" and "The Hard Rock" respectively!  "The Flamingo" (a grapefruit martini) and "The Sands" (a margarita martini) were also available at the bar.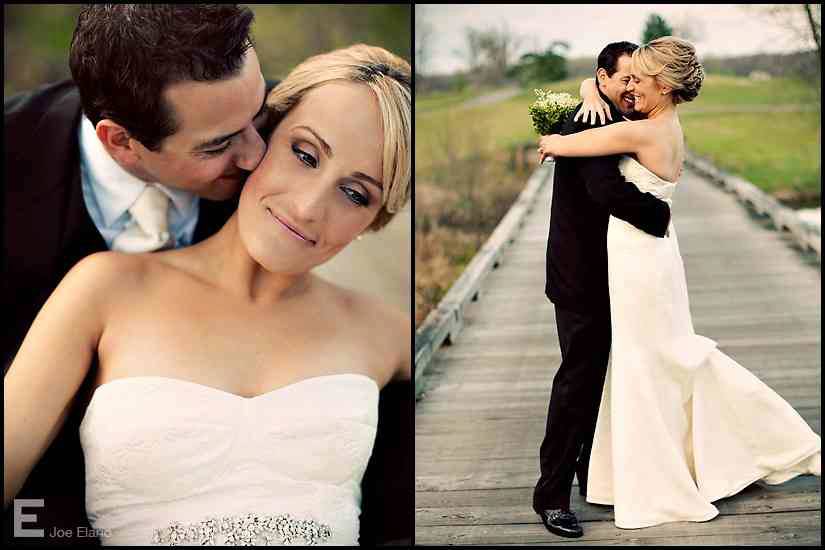 After cocktail hour guests were escorted into the grand ballroom which was beautifully decorated with babies breath and candles from the always lovely Kris Ann at Fleurtacious.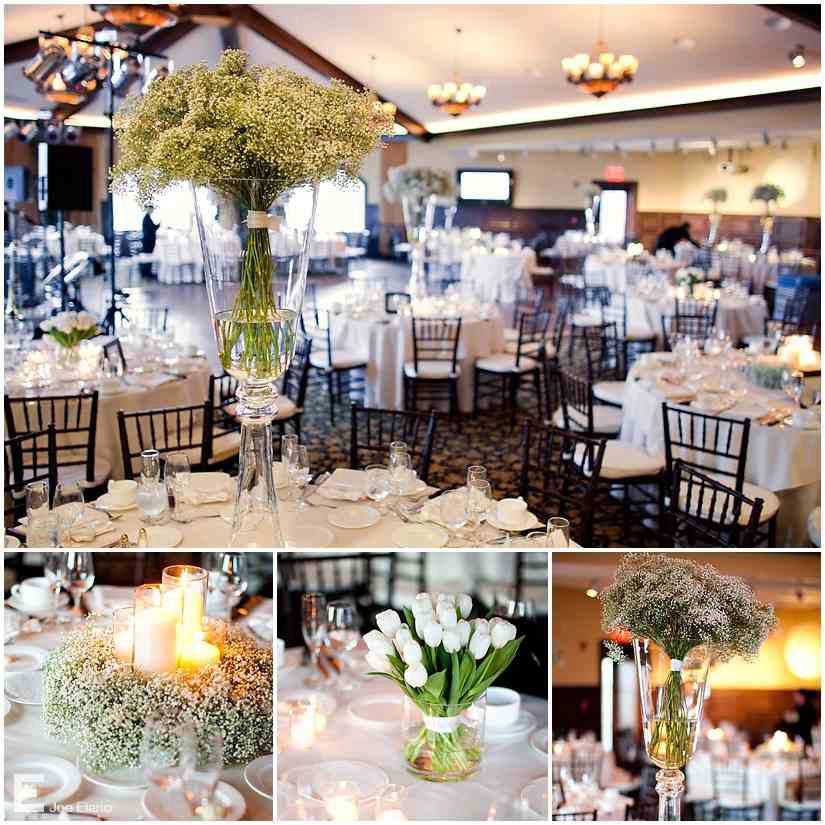 The sit down dinner was a true steakhouse experience for Jessica and Jason's guests.  Each guest enjoyed a scrumptious filet and fresh-out-of-the-oven crusty bread with oil and sea salt for dipping.  Family style sides of onion rings, steamed asparagus, mushrooms, sauteed spinach and truffled macaroni and cheese were served to each table along with a trio of sauces that included bearnaise, creamy horseradish, and our signature 677 steak sauce.
Mike Emery along with the New York Players kept the crowd dancing all night!  Debbie Coye from Saratoga created the gorgeous fondant wedding cake and Regina Chaskin provided the amazing humidor groom's cake!  Guests also enjoyed a candy station with all of the old favorites.  Mini Chinese take out boxes were given to guests to fill up with candy and take as a favor.  Jess and Jason provided stickers with their caricature for each box for a personal touch!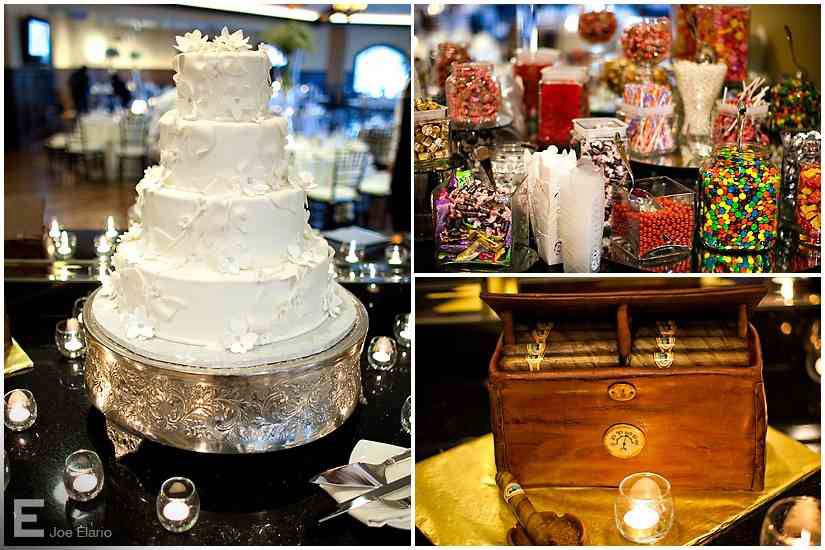 Jessica and Jason fell in love in Vegas and were able to bring the fun and excitement of the city back home to their celebration which resulted in a very personal and totally unforgettable wedding day!
Congratulations Jessica and Jason!