Real Wedding Spotlight: Jaimee & Sean
One of our very own took the plunge this weekend at the Hall of Springs in Saratoga!  Sean Willcoxon,  long time Manager at Glen Sanders Mansion and current general manager at Aperitivo Bistro, and his gorgeous bride Jaimee tied the knot last Friday at a beautiful ceremony and reception at the Hall.  I had to get some of these teaser photos up courtesy of  the fabulous Elario Photography team of Joe and JP Elario.   More photos & details will be up here soon!!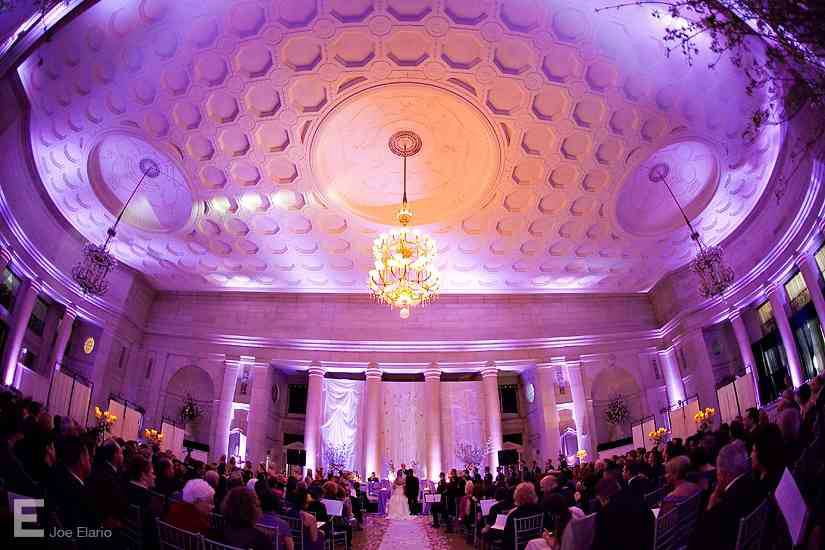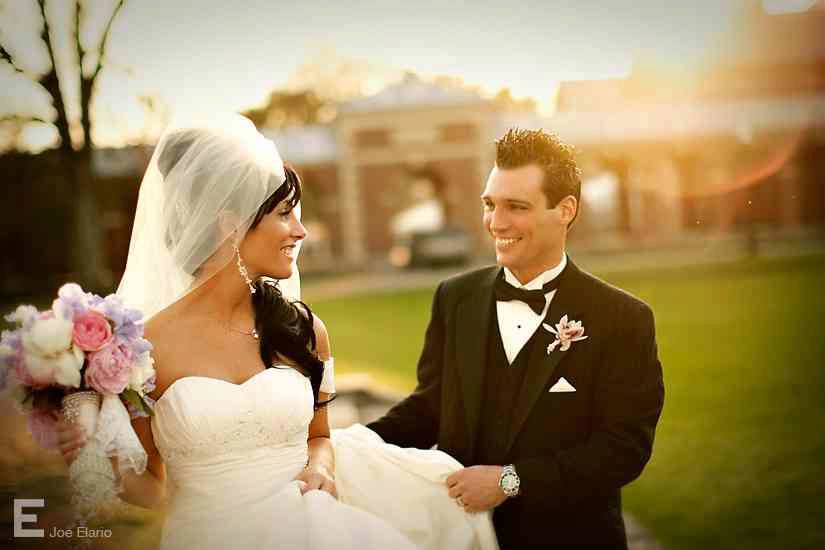 During cocktail hour the guests enjoyed a seafood raw bar and sushi station as well as a small plates display consisting of mini crepes and a gourmet mushroom saute station!
Butler passed selections were also offered to guests and included lobster paninis with chipolte cream, artichoke parmesan cakes, braised short rib herb dumplings, mango coconut chicken, caviar jars, and lollipop lamb chops.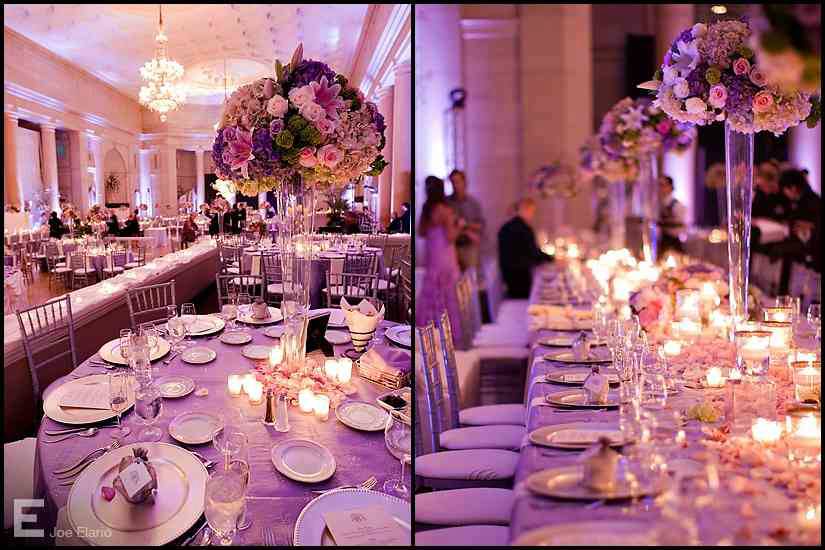 The couple chose shantung amethyst linen and diamond organza overlays also in amethyst for their guest tables.  The stunning floral centerpieces and personal flowers were provided by Renaissance in Albany.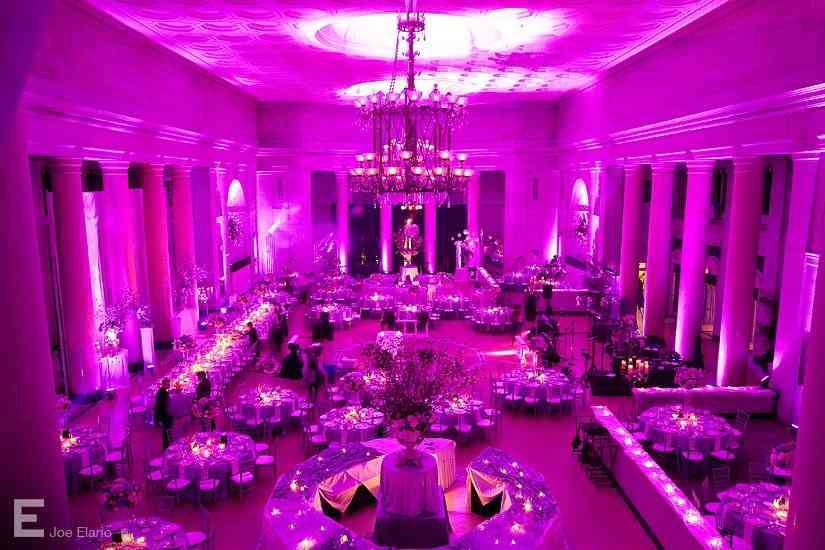 For the sit down dinner guests started with a delicious pasta course to kick off the meal.  Guests enjoyed gnocci with chianti braised short rib ragu and gorgonzola cheese as well as breadsticks & flatbreads that were on each table with EVOO, balsamic drizzle, goat cheese hummus and olive tapenade for dipping!
The salad course consisted of frisee and baby arugula with diced roasted golden & red beets, goat cheese, candied walnuts, pistachio crema, and sesame seed vinaigrette.
Each guest was served a filet with a delicious lobster tail for the main course.  The tail was served perched on a seafood cake and the meal was accompanied with halved baby brussel sprouts which were deep fried and dusted with salt & pepper topped with a balsamic vinegar drizzle.  Family style mushroom risotto was served to each table as well.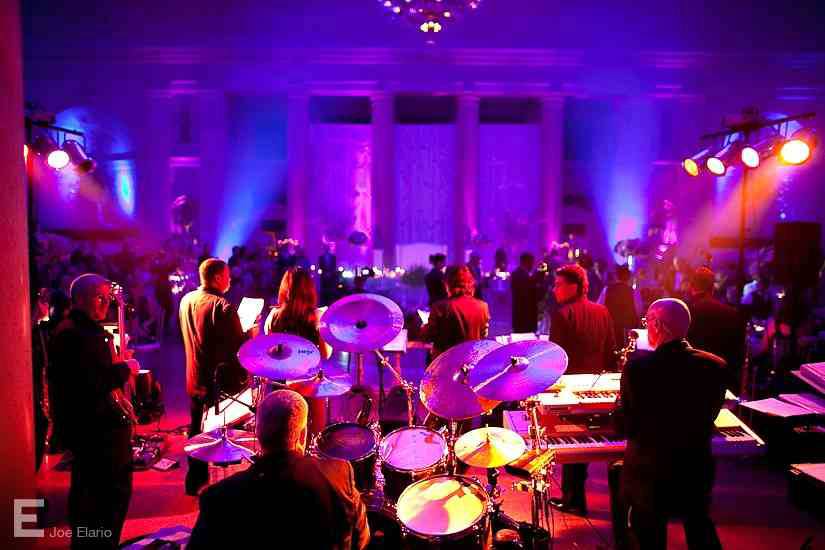 The New York Players were the featured entertainment for the evening and kept the party going all night!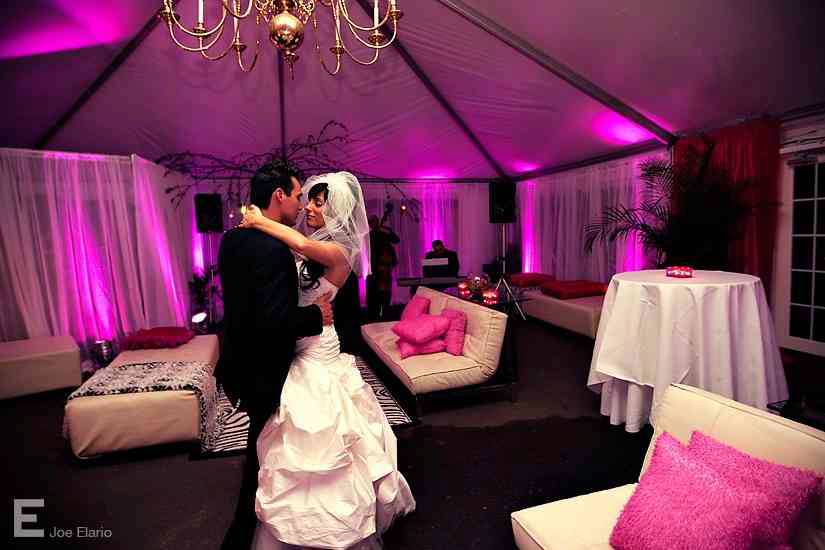 The cocktail hour space was converted into an after hours dessert lounge with the help of Clifton Park Rental and Fine Affairs.  White furniture, zebra accents and pink fluffy pillows created a club feel for the afterglow.  Plant rentals were courtesy of Innovative Plant Design.
Guests enjoyed an array of sweets including creme brûlée, Italian pastries, homemade cookies with mini chocolate and vanilla milkshakes, gelato, espresso & cordials and the delicious wedding cake provided by the Glen Sanders Mansion Bakery!
Check out Elario Photography for more photos coming soon!
Congratulations Jaimee and Sean!!