Expert Excerpt: Linda McClain, Honeymoon Travel Specialist
When it comes to wedding plans, the honeymoon is typically the first thing to dream about, but one of the last things to finalize. Why?  In my opinion, I think there are a couple of reasons. Most prospective bride and grooms haven't established a relationship with a travel agent, at this point in their lives. They are unaware of the complimentary services and price advantages travel agencies can offer.
As a travel consultant, with over 20 years in the business, I can provide both personal and professional expertise. Can an internet search engine do that? In today's economy, it is important to protect your travel investment with someone you can see and trust. When you book over the internet, you are trusting that the investment you have paid through the computer will give you the honeymoon you have perceived. If things go wrong, there is no personal relationship; no credentials. It's between you and cyberspace; with a little bit of luck, in between. I pride myself in giving my clients the best service possible. You can rely on my reputation. I care about your honeymoon vacation, as if it were my own.
So, what can I do to help you plan your perfect honeymoon? Here are some tips to get you prepared for your first vacation, as man and wife.
Think ahead when you set your wedding date. If you plan your wedding for a Saturday, you will likely want to leave for your honeymoon on a Sunday or Monday. Will you need to be at work the following Monday?  How many days will you want for your honeymoon?
Planning a honeymoon cruise at sea? Seven night cruises rotate Saturday-Saturday or Sunday-Sunday.
No passport? The USVI and Puerto Rico are great beach destinations that do not require a passport because they are US possessions. However, if you cruise anywhere, you will need a passport.
Don't want to fly? There are fantastic cruises from the port of New York or Bayonne, New Jersey. Destinations include beautiful Bermuda, the sunny Caribbean and New England cruises.
Ground transportation from Albany to the pier can be arranged with your cruise vacation.
Hawaii? You will lose a day on the return flights due to travel from West to East coast. If you can be gone for 7nights, that translates to a six night vacation.
Thinking of Europe for your honeymoon? You will lose a day of your vacation because of time zone changes. Airfare to Europe is less expensive when traveling weekday.
Vegas vacation? Fridays and Saturdays are more expensive hotel nights than Sunday through Thursday, in Las Vegas.
So, you want to fly from Albany to your vacation, non-stop.  Fly to Orlando, Tampa, Ft. Lauderdale or Las Vegas, non-stop. There are many more choices from JFK.
Flying from Albany to your honeymoon destination may be convenient, but more expensive than leaving from other gateways. Compare rates from JFK, Boston, Hartford and Newark. You may be amazed at what you save!
Planning a Caribbean honeymoon during hurricane season?  The season runs from May-November.  Aruba, Curacao and Bonaire are outside the hurricane belt and are not threatened by hurricanes. If you choose the Caribbean during hurricane season, be sure to invest in trip insurance that will allow you to cancel for any reason.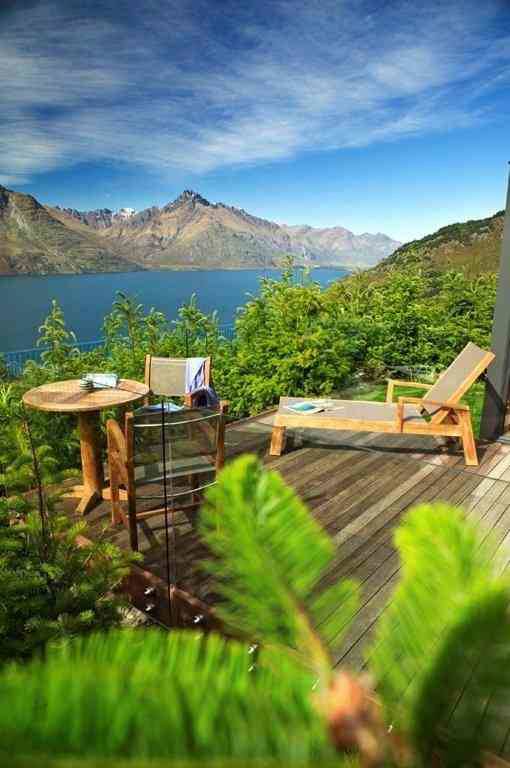 New Zealand

Not sure if your money will run out before the end of your honeymoon? Consider an all inclusive vacation. All meals, drinks, taxes and gratuities are covered. Not every all inclusive resort offers the same quality amenities. We will compare the fine details.
A complimentary gift registry is yours, at no charge. Friends and family can participate in payments toward your honeymoon vacation. This is one of many services I offer.
Want to be showcased as a honeymooner on the world wide web? Log on to www.lindamcclaintravel.net. Then, to Beautiful Beginnings. This is a new link where I will invite my honeymoon clients to submit a wedding and honeymoon photo, to be added to my site. The newlyweds may also include a paragraph telling a little about their honeymoon and the services provided by Linda McClain Travel.
Most Popular Honeymoon Picks From Albany, New York
US Destinations:
Florida
Vegas
Hawaii
United States Virgin Islands; St. Thomas, St. John & St. Croix
International Destinations:
Aruba                             Ireland
Bermuda                        Great Britain
Jamaica                           Italy
St. Lucia                          Australia
Mexico                            New Zealand
518.372.7657
Email Linda at: followyourdreams@lindamcclaintravel.net