Expert Excerpt: Lisa Light, Wedding Planner
I have come to the conclusion that winter weddings are WONDERFUL! They are absolutely magical, so why are they so uncommon? And why has it taken me 16 plus years of planning weddings to become a fan?!
Last weekend we coordinated a winter wedding at the Canfield Casino in Saratoga Springs, NY. Imagine first that you are planning an elegant, black tie affair in a grand, old casino in the dead of winter when everyone is dying for an occasion to get dressed up and go out! You are dressed in a lovely velvet gown, boots with tiny buttons to match the back of your gown, long slender gloves, a fur jacket, a hat and a muff. You arrive in a horse drawn sleigh or carriage if there isn't enough snow. The moment you turn into the Casino drive you are welcomed by a path flanked with 200 glowing luminaries. Bells are tolling and snow if falling.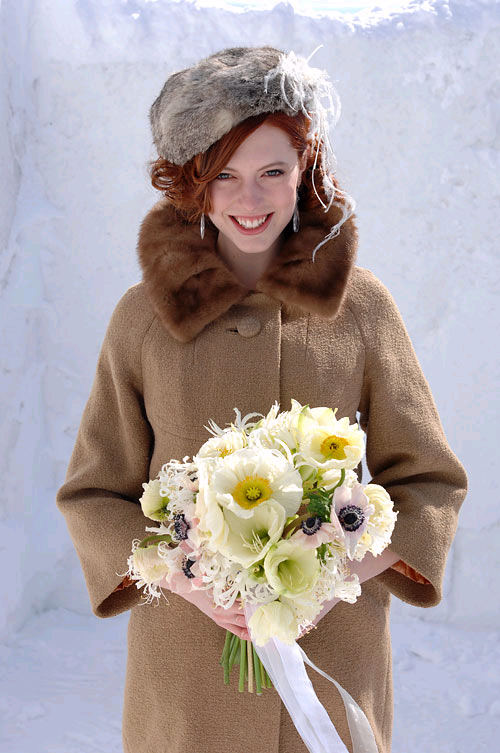 You enter the ballroom of the Casino, which is glowing with hundreds of candles, and adorned with gold, ivory and silver linens and flowers. You line up with your best friends and your father at your side. The giant, wooden doors open, and show you off to all of the people that are dear to you. They are seated in a round. You walk down the aisle to music your uncle is playing just for you, into the center of the circle and feel the warmth and the love that surrounds you. You look into the eyes of the man you are about to marry and smile because you know it feels right.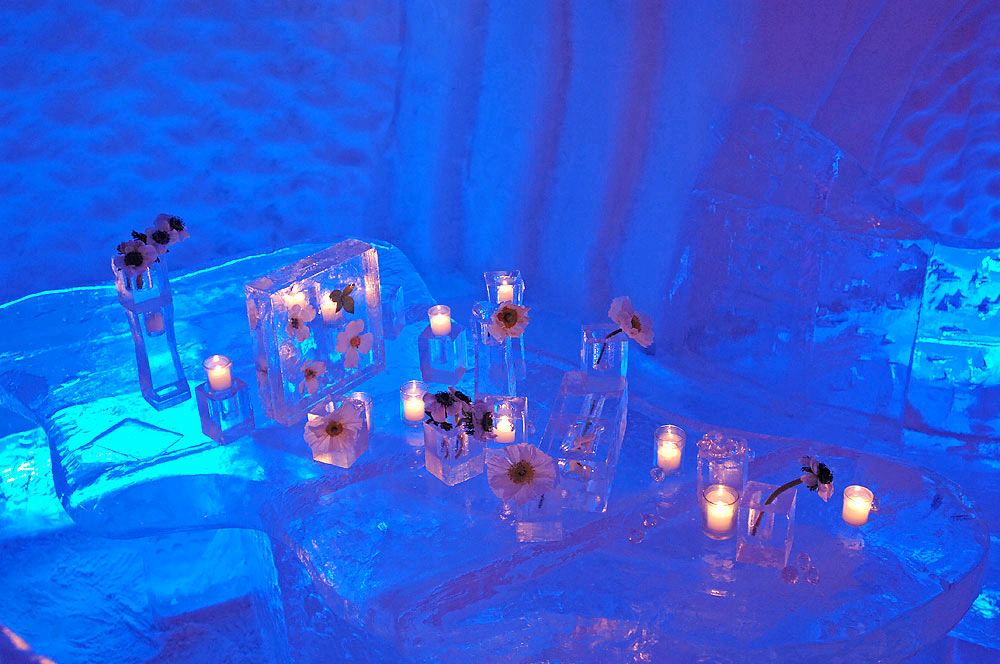 When the ceremony concludes, a jazz trio breaks into a smooth rhythm. Kir Royale is served by waiters in white gloves. Men dressed in their finest tuxedos are at the bar sipping single malt Scotch, and discussing the cigars that are on the bar waiting for a taker or two.
Before it gets too late, you decide to run out in the falling snow with your new husband so that you can feel alive, and in love while the photographer goes wild snapping frames like a kid in a candy shop. Nobody seems at all concerned about the snow, and how they are going to get home because you wedding coordinator has made arrangements for transportation for all of your guests. Dinner is announced and the dancing begins until the wee hours of the night.
It was cozy, romantic, different, and fun at a time of year when there are few social diversions. I want to encourage couples to seriously consider a winter wedding for those reasons, AND others such as the fact that winter weddings cost less. It is the slow season for venues and vendors in the Northeast, so we are always thrilled when we get a winter wedding.
As a matter of fact, Mazzone Management, Inc. has recently unfolded their Winter White Exclusive for this winter and next. The program encourages couples wanting to be married in the Saratoga Springs or Scotia, NY areas to take advantage of their luxury-for-less discounts, as well as, special offers from many of their preferred vendors. This is one way a couple can have their wedding at their favorite venue, and still afford the A-team for less during challenging economic times.
Furthermore, I have to admit that I really loved the fact that I was not sweating when we were setting up and breaking down the wedding. And…you can give me a snowstorm any day over a rainstorm on a wedding day! For that reason alone, I don't understand why winter weddings aren't more popular. The number one concern our clients have is weather…i.e. rain. Rain makes production difficult and it makes the mood dismal for everyone. Snow makes people giddy and happy even if it is a bad snow. People secretly get a rush from the notion that they may be snowed in somewhere and what a great story that would make!
So, how about it? Let's plan a winter wedding in 2010!
For more information call Lisa Light and her team at 518.392.7766 or go to www.destinationbride.com.
Lisa Light is a local and international wedding planner, author of Destination Bride: A Complete Guide to Planning Your Wedding Anywhere in the World, and CEO of Lisa Light, Ltd. And DestinationBride.com.
Shot by David Seaver,