Real Weddings: Nicole & Dan
Nicole and Dan were an amazing, high energy couple who got married this past fall at Courtyard Marriott Lake George. The type of fun they brought to the venue is exactly what we think is needed during this trying time. Let's take a glimpse into their experience at Courtyard Marriott Lake George.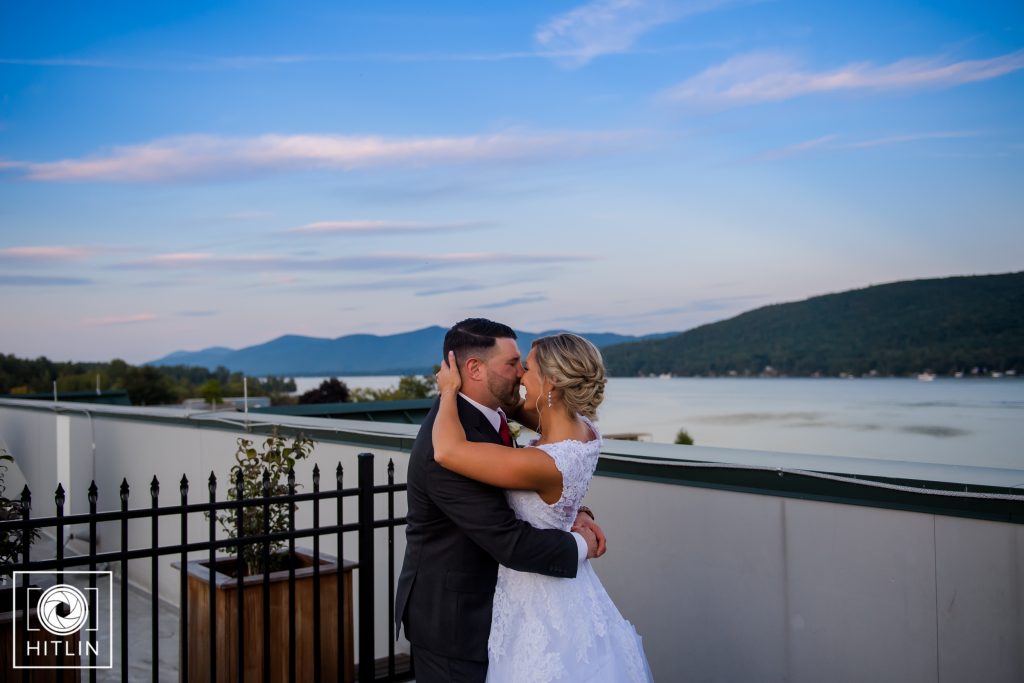 Picking the venue
To be honest, we were pretty early in our search for venues and initially we bypassed Lake George as an option only because we thought we wanted something different. We go to Lake George for everything – our happiest and most unexpected memories have been at Lake George. We love the prime location (bars, restaurants, lake, etc.) as well as the ability to disconnect and just be part of the beauty around you. So, one night while talking/stressing about the wedding – trying to figure out what and where the best venue would be, we ended up in Lake George for a drink and to disconnect a little. While sitting there, we looked at the Lake and then at the Courtyard Marriott and just said "this has to be it."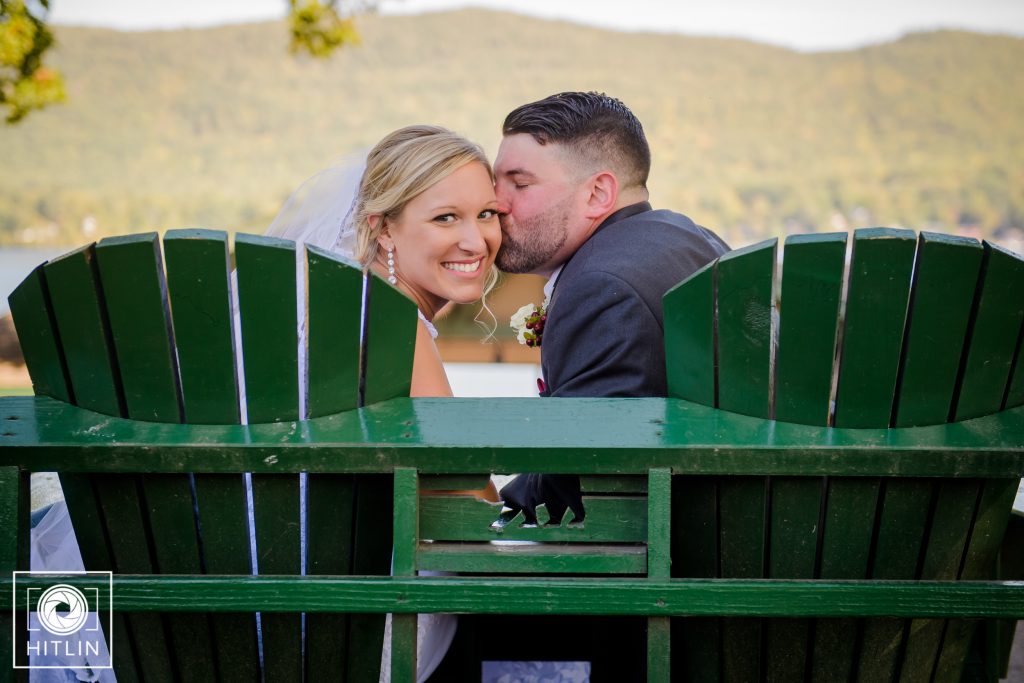 What was the most memorable moment?
I don't even know if we can pin-point ONE because truthfully the entire day was beyond perfect. I would have to say that it's between our first look, and our first dance. Our first look was accompanied by tequila shots ( so how can that not be memorable moment?!) and our first dance was so amazing because our song was a surprise to everyone. We'd been listening to it for months before sharing it with everyone, so it was really a very special moment for us to play out what we had been visualizing for so long. And that room was filled with so much love it was absolutely perfect.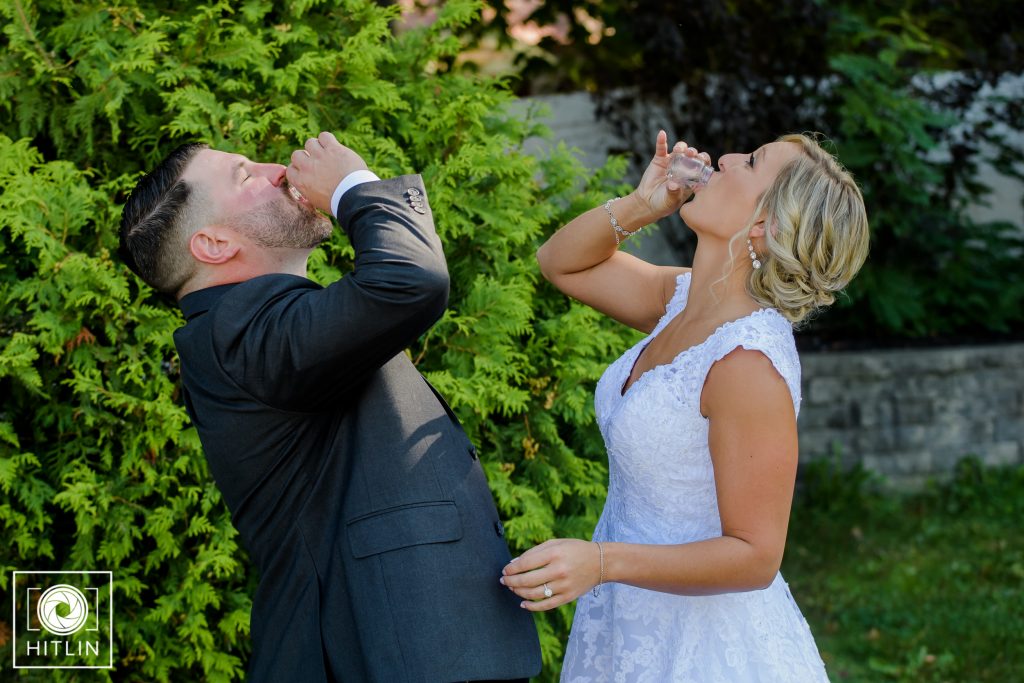 What was your favorite F&B item?
There's no way we could pick just one! We had Mazzone do our rehearsal dinner and wedding dinner menus and everything was so amazing. Being a gluten free bride, I was worried about what options I would have and I was blown away by how accommodating and amazing everything was! If I had to pick, I would say the fact that there was endless Melba sauce ( a bride's must have!!) and Gluten Free Apple Cranberry Chicken. Dan says the beef tips hands down! As for drinks… our signature drinks were amazing: tequila + lemonade and captain + coke. Mazzone definitely helped us plan and customize our wedding by adjusting menu items for the buffet, adjusting almost everything to be gluten free, and being so accommodating to our desire for cider belly donuts!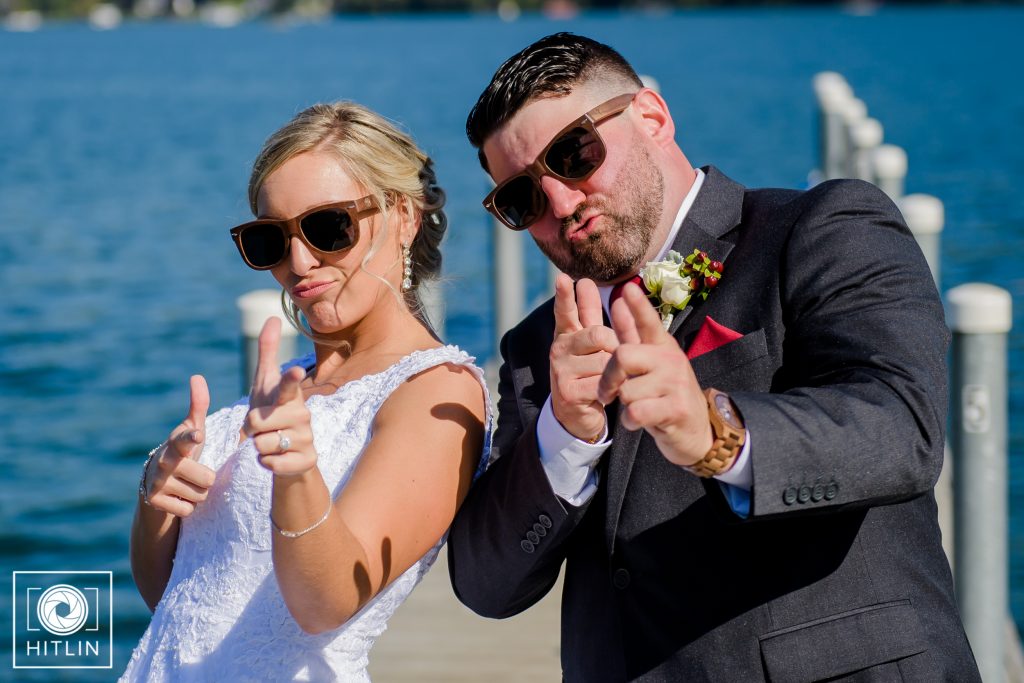 Any tips you would give to other couples?
ENJOY. THE. PROCESS. TOGETHER. Gosh, so many people told us about how quickly it goes and to enjoy the day and slow it down… and while all of that is important, we both feel it's important to start that "slow down" mentality on day one of planning, not just on the wedding day. Take as much or as little time as you need, but enjoy all of it! It will force you to really reflect on your relationship if you do the planning together. Make the whole wedding weekend a reflection of who you two are as a couple and what values you share. If you do that, it will hopefully fall into place as perfectly and seamlessly as ours did!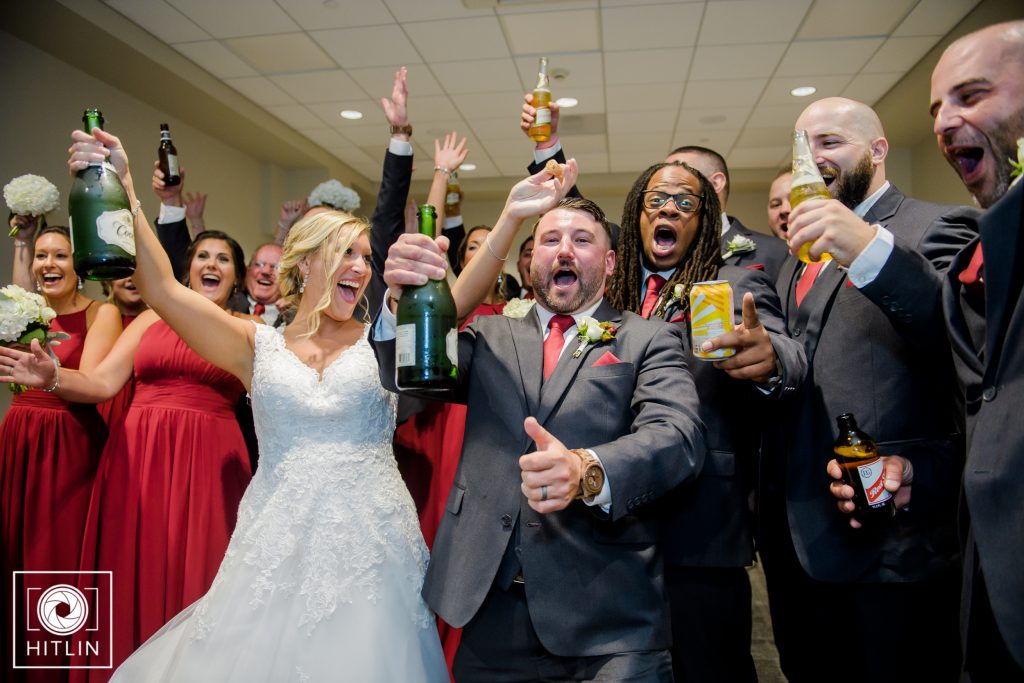 To read more about what Nicole and Dan had to share about their special day or to see more photos, check out their full interview on The VOW.
Know that the Mazzone team is here for you and no matter the situation going on we will do our best to give you the wedding of your dreams, allowing you to experience the extraordinary much like Nicole and Dan. If you have any questions or want to inquire about an event with us, contact one of our Event Professionals. Cheers to love, laughter and happily ever after🥂.