The New Weekend Wedding
Saturday weddings are a thing of the past – not convinced? We're here to change your mind. Read closely because this is some of the best insider wedding advice you're going to get….

Save the Date
If you and your future hubby have been dreaming of getting married at a special venue, but every Saturday for the next five years is booked – we're going to let you in on a little secret. Look to a Friday or a Sunday, and you'll be on your way to the altar. Friday's and Sunday's typically have much greater availability at wedding venues.
At some point someone decided Saturday is the BEST day to have a wedding, and everyone agreed. But if you would like to get married in the not-so-distant future, you won't have much luck with a Saturday wedding. Especially if you're hoping to get married during the summer months. This can be like trying to get a good dinner table at a restaurant without a reservation, too little too late.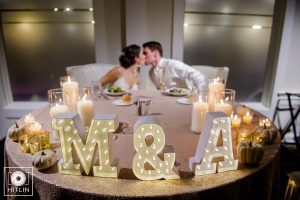 Mo' (Honeymoon) Money
Whoever decided that Saturday is the only day to get married certainly didn't have a problem spending money. For some of us, a Saturday wedding at our dream venue may be just out of reach price wise. Perhaps one of the BIGGEST perks of a Friday or Sunday wedding is the savings!! Look at almost any venue and you will see the Friday and Sunday wedding prices are a much nicer for your pocket. Many venues are looking to fill up off days, so you may be able to find extra savings depending on the time of year, especially if you're booking a winter wedding.
For example, the Saratoga Hall of Springs is now offering 50% off Friday and Saturday night financial minimums for all open dates January 2019 – March 2019!
The more you save on your wedding – the more you can spend on your honeymoon!
Check out all our discounted dates here!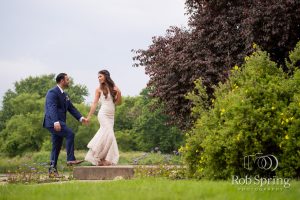 Friday is the New Saturday
What do we love most about Saturday's? – No work the next morning! What do we love even more about Friday's? – The next day is Saturday so no work for the next two mornings! If you choose to hold your wedding on a Friday, you can extend your weekend to a two day extravaganza instead of one. When Sunday rolls around everyone's usually decided the party is over, but if the day after your wedding is Saturday, the party can go on!
We know what you're thinking – what about my guests. How will they ever make it to my wedding on a Friday?? No worries, most of your guests were probably already planning on taking a day off for travel. So traveling Friday morning for a wedding Friday night won't be a hassle for your guests. Just make sure the festivities start late enough for everyone to arrive on time. Your guests will be happy with a Friday wedding too! They'll either get to stick around until Sunday and party on, or have a leisurely trip home Saturday with no worries of work in the morning.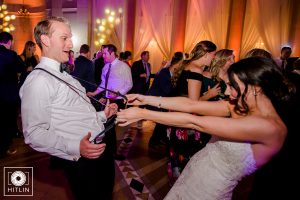 Sunday Funday
A Sunday wedding? Unthinkable! But actually, think again you might like the idea. Sunday is the weekend day everyone dreads because the next day is Monday. Like we said before, your guests are probably already planning on taking off a day for travel. So why not gift them with Monday as their day off? A long weekend is like a mini vacation. You and whoever else can arrive at your  destination Friday night after work, cut loose until the wedding on Sunday, and then continue to party the night away! The best part? Your guests are still only missing one day of work! And who doesn't love skipping a Monday?
You'll love having the whole weekend to relax, unwind, and cut loose before the big day. Just make sure you don't get too wild the night before you say I do!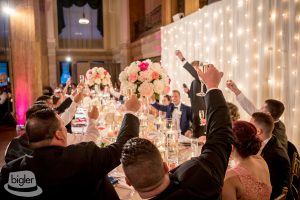 We hope you're convinced Friday and Sunday are the new weekend weddings. Now get booking before everyone else does!