The magic of a winter wedding
Winter is right around the corner and at Mazzone Hospitality, it is our favorite time of the year! We're not talking about the short days, the low temperature or how bad traffic is when the first snowfall appears. What we love is the joy of the Holiday Season, our Brides and Grooms that are open to crisp weather and all the magic that a winter wedding brings.
Throughout the years, our couples have brought some unconventional and creative ideas to make their wedding day unique, let's take a look!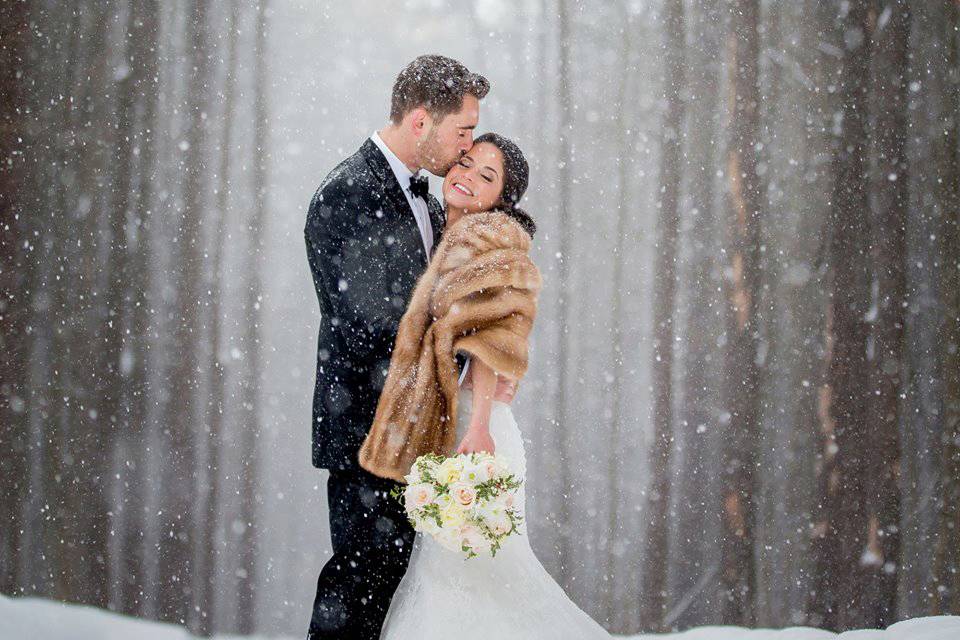 And don't forget the gorgeous outdoor shots! A snowfall backdrop is effortlessly romantic. Photo Credit: Matt Ramos photography. Location: Hall of Springs