Wedding Spotlight: A Destination Wedding in Saratoga Springs
When you think of a destination wedding, a snowy mountainous region or white sandy beaches alongside a clear blue  ocean probably pop into your mind, I know they do for me. However, Kailyn & Brian's idea of the ultimate destination wedding was located in historic Saratoga Springs, NY. Us locals know how beautiful Saratoga is all year round, especially in the summer, so it's a no brainer on why this couple from New York City chose to tie the knot at the Saratoga National Golf Club! Thanks to Lindsay Madden Photography, we got to see how city met country in this beautiful outdoor wedding.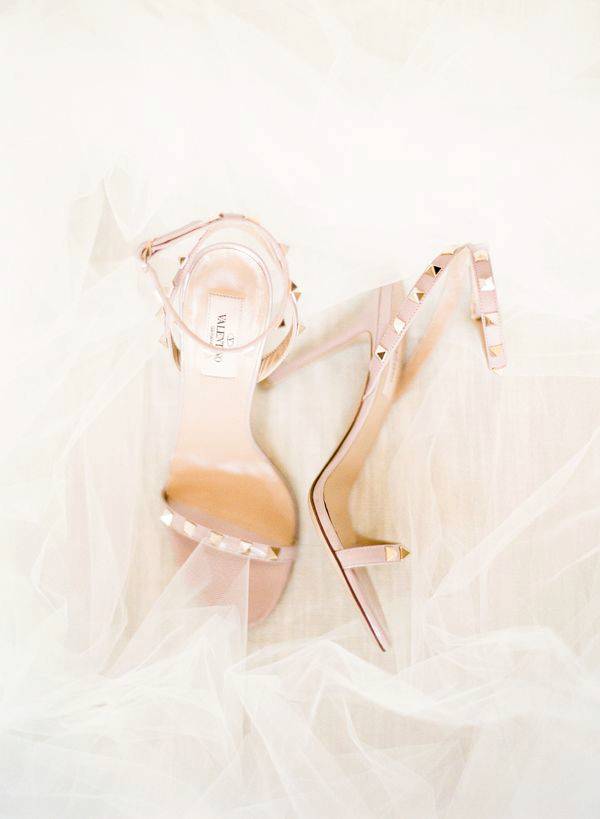 I spy the bride's amazing Valentino studded heels!
These are the kind of heels that'll command everyone's attention as you strut down the aisle!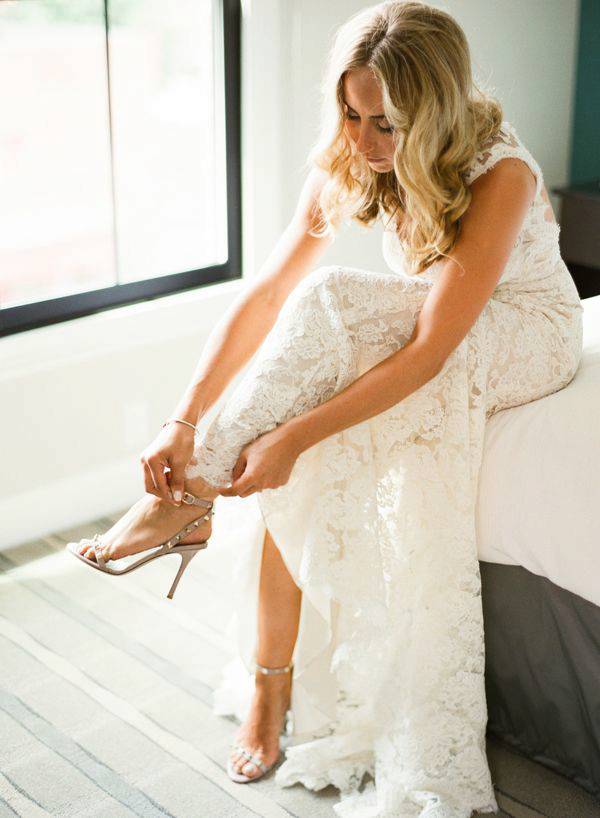 We're all about the lace! The perfect combination of sexy and elegant.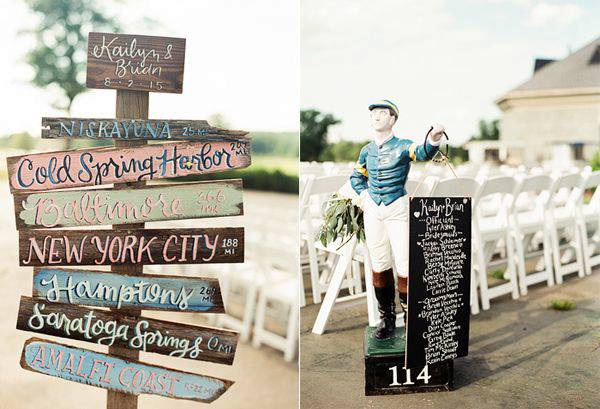 Little glimpses of how the couple incorporated Saratoga's racing history into their wedding!
On the left is a wooden mile marker sign with special locations that they hold dear to and on the right is a lawn jockey holding a chalkboard listing the wedding parties names.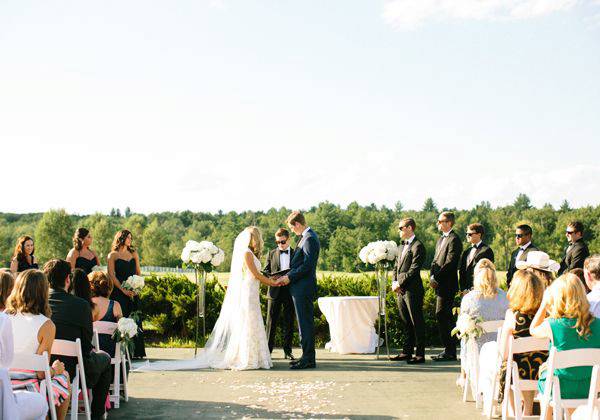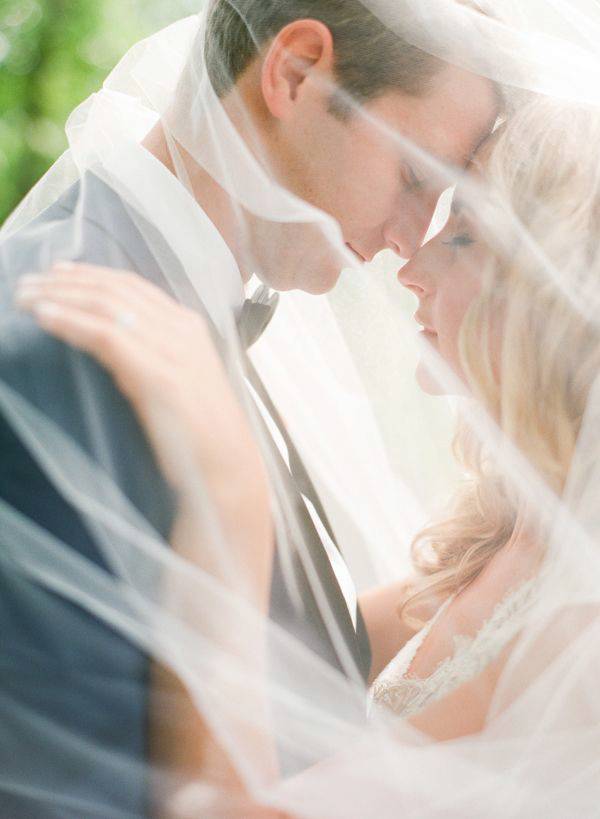 A romantic photo of the now newlyweds captured under the veil. My favorite in the entire collection!
We're loving the rustic wedding reception theme with touches of elegance in the tablescape.
The Saratoga Water bottles as table numbers are a great DIY idea!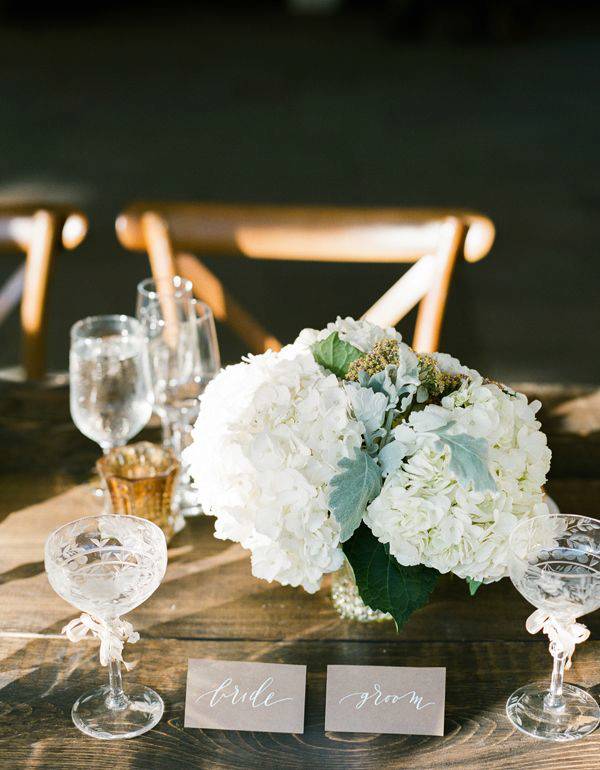 His & Her detailed goblets next to a beautiful centerpiece by Rena's Fine Flowers!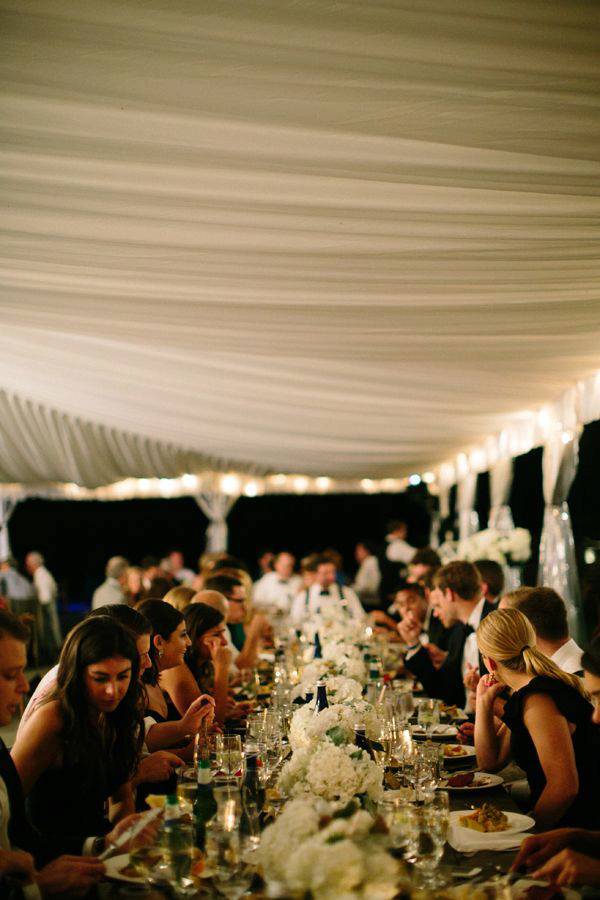 A sweet shot of everyone eating & mingling together and having a great time!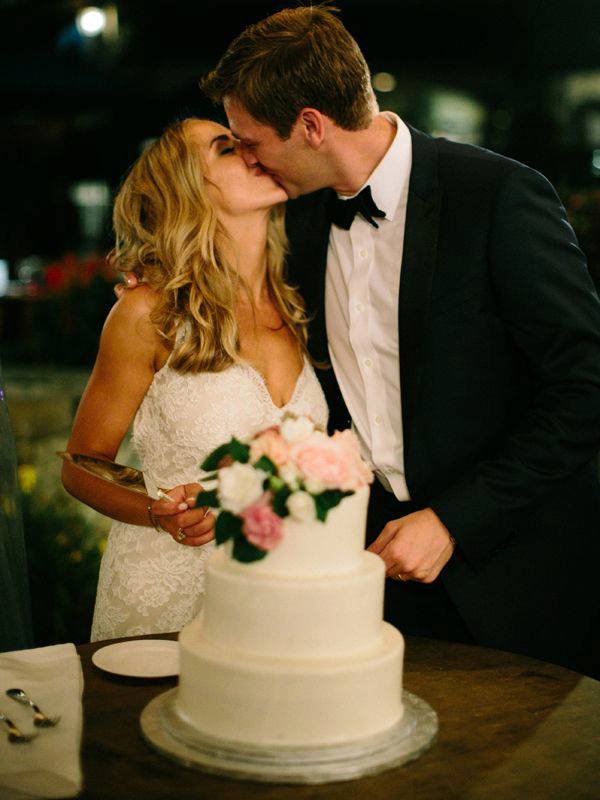 Congrats to Kailyn & Brian on an amazing wedding! We hope Saratoga Springs was the destination of your dreams and we wish you a lifetime of love & happiness!
To see more photos from this destination wedding, follow us on Pinterest at: