Hot Trends: Personalizing Your Menu
Your wedding menu should satisfy all pallets of your guests attending your reception.  Of course you will have vegetarians, meat lovers and sweet tooth's, but how about satisfying your own tastes??
Today, our Sales team meets with lot of couples that ask about adding personal touches to their wedding menu, whether it is during cocktail hour, dinner service, or adding a special dessert station!  Every couple has a different background, history, and experiences, so why celebrate what makes you both so unique!
Heritage
Celebrate a unique heritage by adding a few food choices that are native to your origin!  Add a spicy entree if part of the family represents a Spanish background, or for an Italian heritage, serve an Italian specialty during dinner, such as a family style pasta dish! Cocktail Hour could also be a great time to incorporate specialty foods.  If you would like to represent an Asian background, add a passed hors d'Oeuvre such as  Thai chicken skewers with soy dip,  or even a sushi station with hand rolls, tempura rolls,  fresh ginger and wasabi!
This couple had an Italian nationality and decided to include a specialty wine station during Cocktail Hour.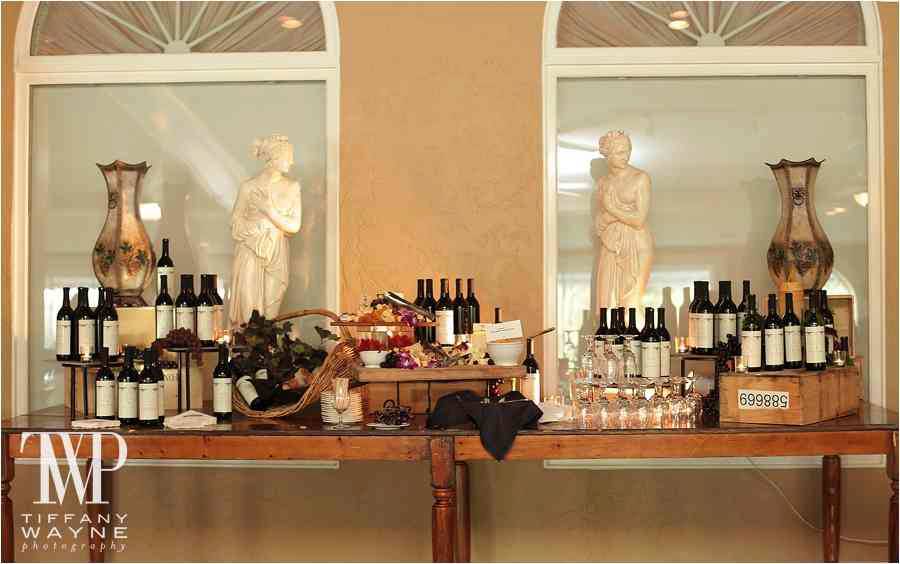 Customizing butler passed hors d'Oeuvres are always fun to incorporate native food!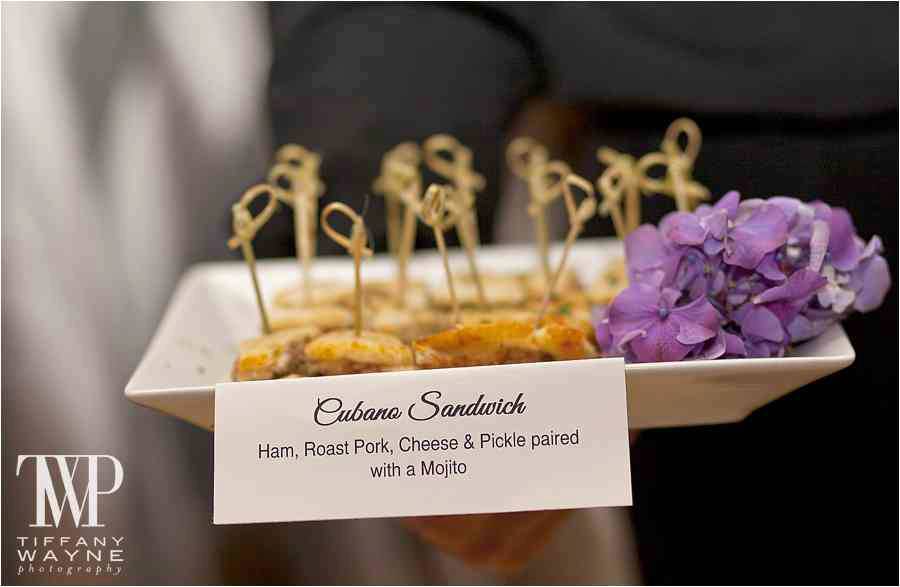 (Photo Credit: Tiffany Wayne Photography)
Comfort Food Favorites 
Add your favorite food to any part of your reception!  Maybe your grandmother had a special recipe for her homemade chocolate cookies that you would to add to your dessert station, or possibly the groom's "guilty pleasure" is a hamburger with cheese fries?  Either adding food to a station or creating a mini version to be passed to your guests would always be a fun personalized touch to your special day!
 This fun late night nosh station is perfect to incorporate mini versions of your favorite  food!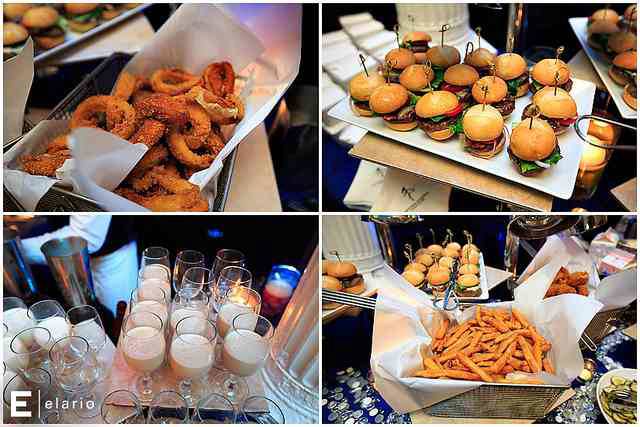 (Photo Credit: Elario Photography)
Signature Drinks
Creating a special drink for your guests can be enjoyable!  There might be a special mixed drink that you or your honey will always order while you're out on the town.  Share your favorite drink of choice with your guests and come up with a fun name!  Relate the name to the person's nickname, their favorite hobby, or named after their favorite location spot!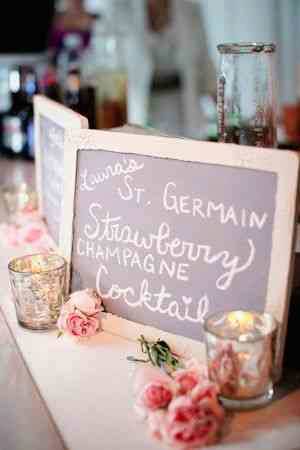 Share Your Story
Lastly,  every couple has their own unique story of how they met, where they were engaged,  or even where they have traveled together.  Incorporate something meaningful into your menu selection, and tell your guests why you chose that food in particular with beautiful signage!
Love spending weekends away camping during the summer?   S'mores would be a cute way to incorporate your favorite pastime together!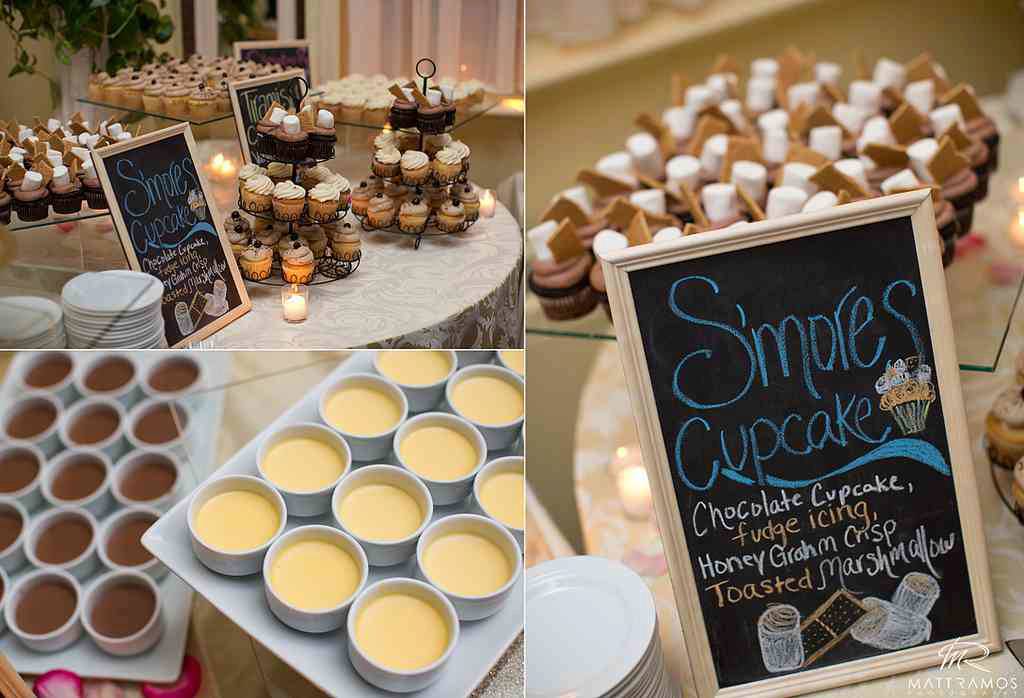 (Photo Credit: Matt Ramos Photography)