Are you ready for some football?
Superbowl  XLVIII is right around the corner! Over the past few years, our couples have featured their favorite NFL team in details relating to their wedding. If you are a NFL fanatic here are some really cool ways to show your team spirit!
Save The Dates:
Feature game day tickets as you're save the dates! "Tickets" will feature a photograph of you & your fiance dressed in your favorite NFL jerseys. Your wedding date can creatively be incorporated as the game day date. How cute is this?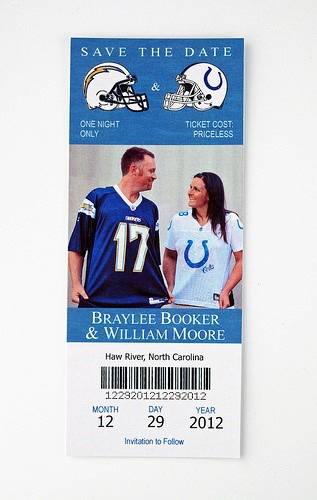 (Photo Credit: Etsy.com)
Engagement Photos:
Engagement photos area a wonderful way to let people know you are getting hitched! If you are looking to emphasize your wedding theme, be sure to  include NFL inspired engagement photos!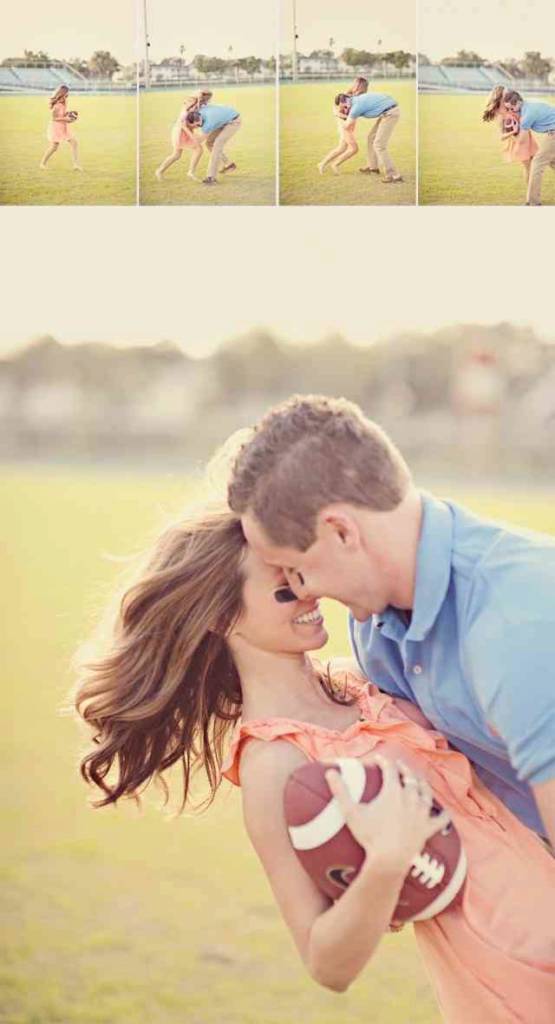 (Photo Credit: floridianweddings.com)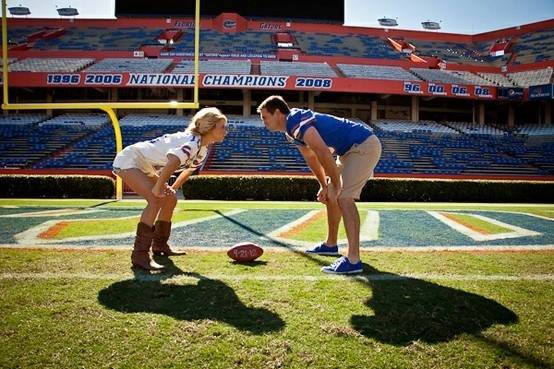 (Photo Credit: indulgy.com)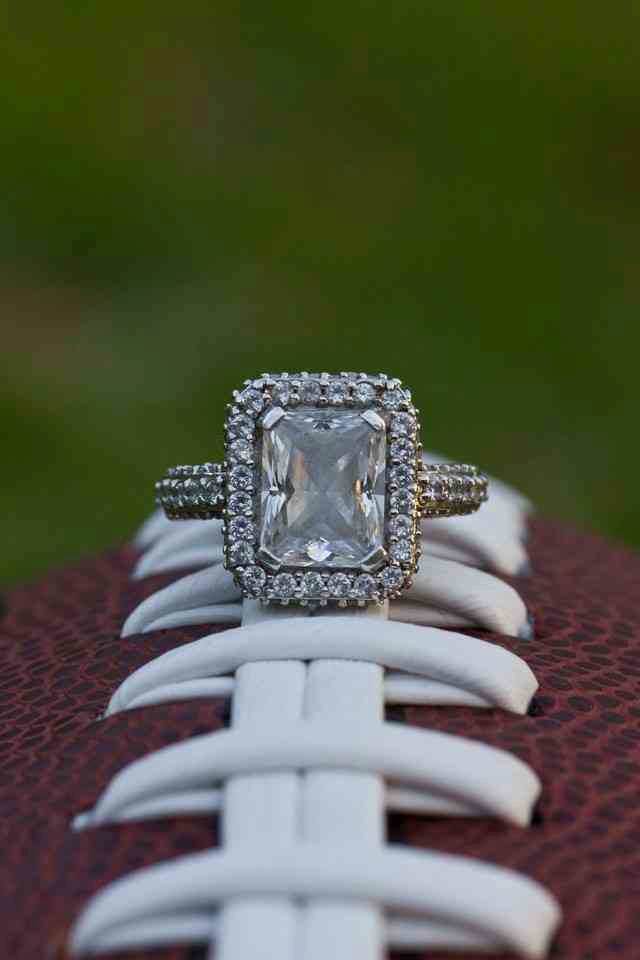 (www.pinterest.com)
Wedding Reception Details: 
Details, Details, Details… Wedding Reception details are vital for your wedding reception! Here are some cool NFL inspired details to kickoff your wedding in football style!
Escort Cards: 
In lieu of traditional place cards feature mini footballs as placecards.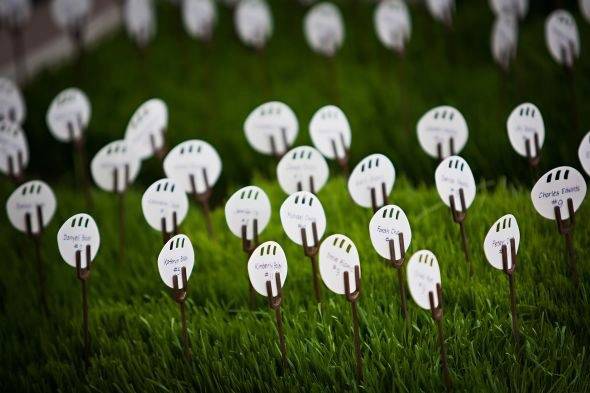 (www.pinterest.com)
Guest Book:
Instead of a traditional guest book, guests can leave their "autograph" on a football!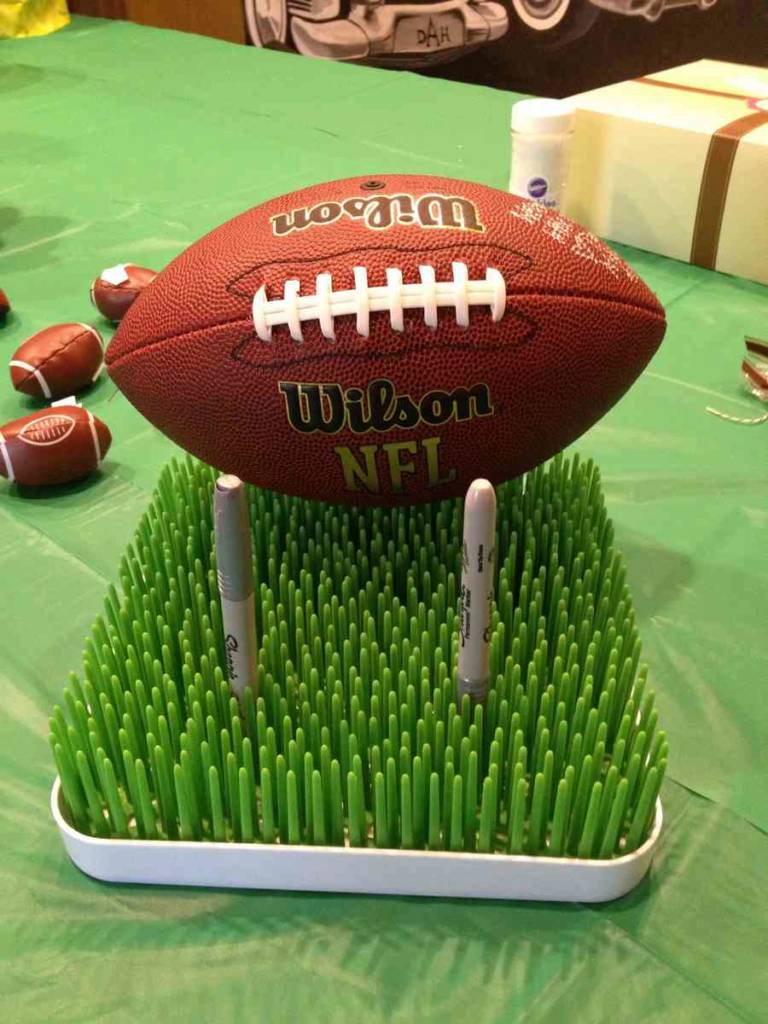 (www.pinterest.com)
Add a small detail that will go the longest yard! Feature toothpicks with mini footballs on the end!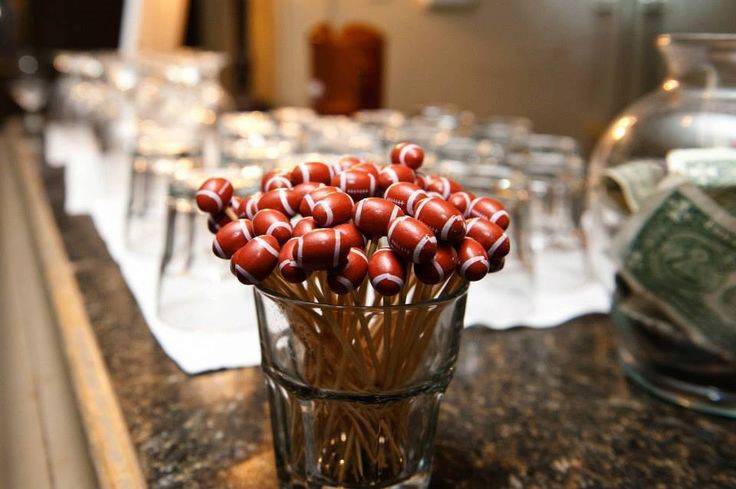 Ready, Set, Enter! For your formal introductions enter your reception as Mr. & Mrs.— NFL style!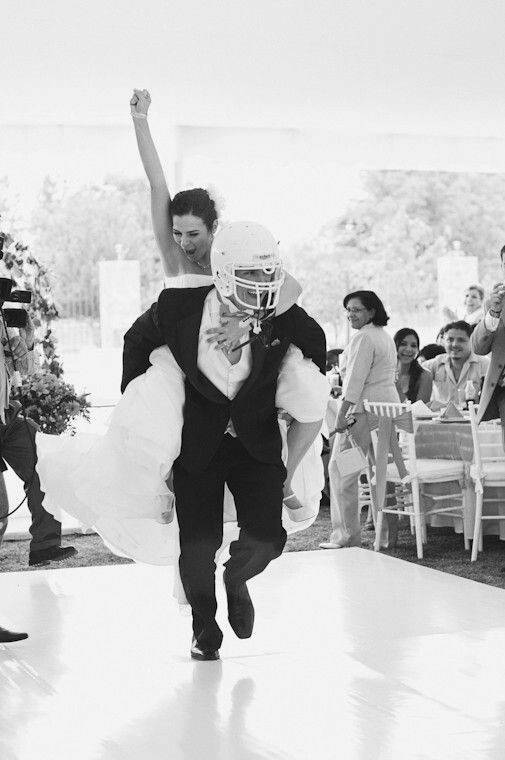 (www.pinterest.com)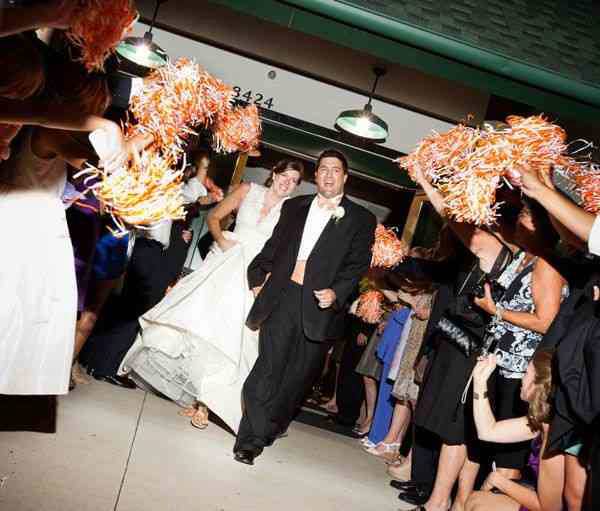 (www.pinterest.com)
4th Quarter–Sweet Ending… 
End the 4th quarter with something sweet and  NFL inspired!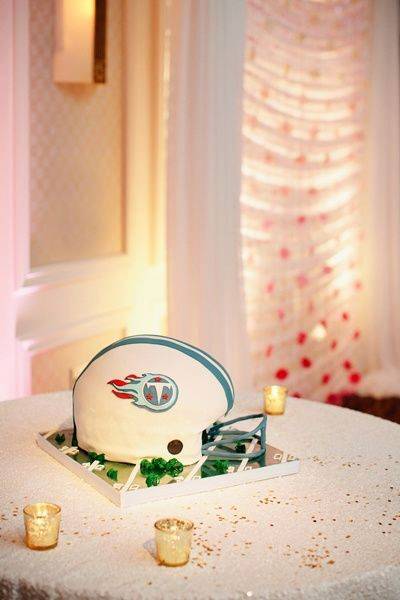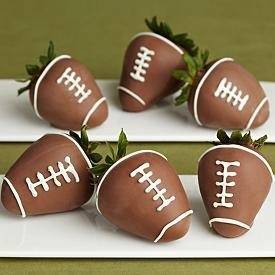 (www.pinterest.com)