Food Trend: Mastering the Mini
The most scrumptious food trend for 2014 is mini food!  Mini hors d'Oevures and appetizers are easy to consume and allow guests to nosh while socializing.  Although the portion may be smaller, mini hors d'Oeuvres choices still have a powerful taste & make for cute presentation! Check out some creative hors d'Oeuvres and appetizers to include at your wedding reception.
Mini Comfort Foods are a hot trend for 2014 Wedding Receptions. Warm your guests up with mini skillets of mac n' cheese & tomato soup sips garnished with crostini!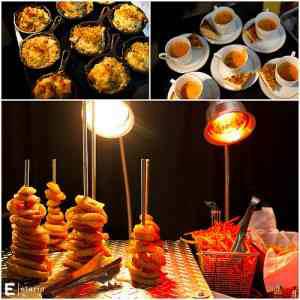 A modern twist on your ordinary fruit display! Freshen up your fruit presentation by offering mixed berries in mini martini glasses.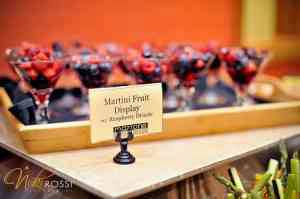 Micro Crudité Shooters:
Micro Crudite shooters eliminate any sort of mess and are super cute!
Be sure to customize your shooters with your favorite dip and veggies!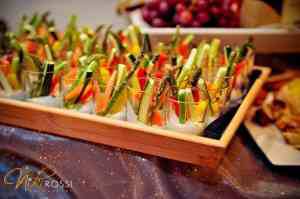 Mini Sandwiches:
Be sure to include mini sandwiches during cocktail hour. These small bites have a powerful taste but still leave enough room for the grand finale!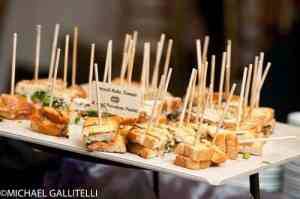 Malt Shop Mini:
Display french fries, milk shakes, sliders, onion rings, and other tasty retro food as a late night nosh station.
Retro classics are easy to consume and make for an appetizing presentation!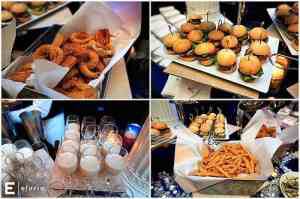 Mini Desserts….
Whoopie Pies & Mousse Cups are perfect for something sweet to end your night.
Whoppie Pies are the newest dessert trend. Whoopie Pies can certainly be customized by colors, flavors, fillings, etc!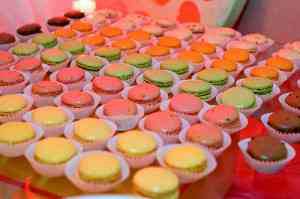 Mousse Cups:
Mousse cups can also be customized. Feature your favorite mousse filling and top with chocolate & coconut shavings!