Real Wedding Spotlight: Kelly & Joe
Kelly and Joe were married on March 3rd, 2012 at Key Hall at Proctors.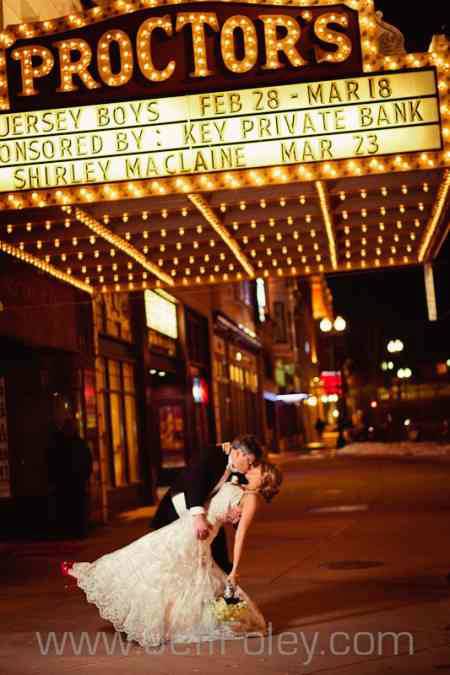 Kelly and Joe's ceremony took place in Key Hall at Proctors itself.  Minutes before the ceremony, Kelly realized her vows were on her cell phone!  I love this shot of Kelly peeking out of the bridal suite to see if everyone is ready! Jeff Foley captured some amazing images of the evening.
Kelly and Joe had a stations reception with some great food choices, including this fun mashed potato martini bar.
Jersey Boys was going on at Proctors that evening, but you'd never know it from these great images Jeff Foley got in the arcade!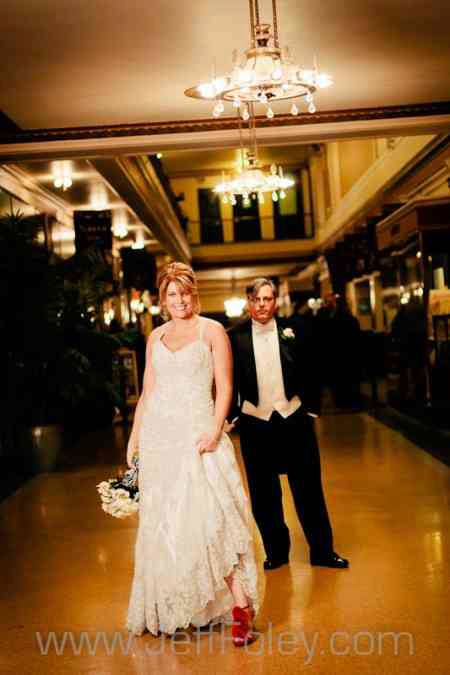 Kelly and Joe had a black and white damask theme that fit perfectly in Key Hall.  I love all of the floral pieces from Central Market Florists as well!
The uplighting package at Key Hall at Proctors can completely change the atmosphere of the room.  Kelly and Joe chose to have the lights change colors at an interval- I love the vibrancy of the colors!
Congratulations Kelly and Joe!