Anniversary Gifts: 1 Year
Traditionally, the fist anniversary is signified with paper.  Paper may seem like an odd thing to give as a gift, but it could be very broadly defined.   For instance, if you got married in Saratoga, paper might mean tickets to a concert at SPAC, a day at the track (in the form of tickets or racing stats).
One great idea is to give your bride a customized sketch of her dress, as seen in this previous post.
Here are some other thoughtful ideas for those of you with first anniversary's coming up.
Ornaments- I love Christmas almost as much as I love weddings, this is so cute and thoughtful!  Made by cutting your wedding invitation into strips and putting them inside a glass ball- go the extra mile by using ribbon in your wedding colors.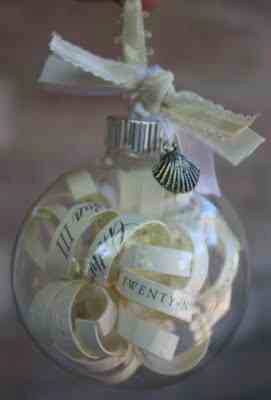 A lot of newlyweds are also consolidating their homes or buying houses together, so you will always be in need of decor! This is an adorable idea, cut out maps of where you met, where you got engaged, where you were married, where you went on your honeymoon, etc. in the shape of hearts and frame them.  This makes great art and conversation pieces!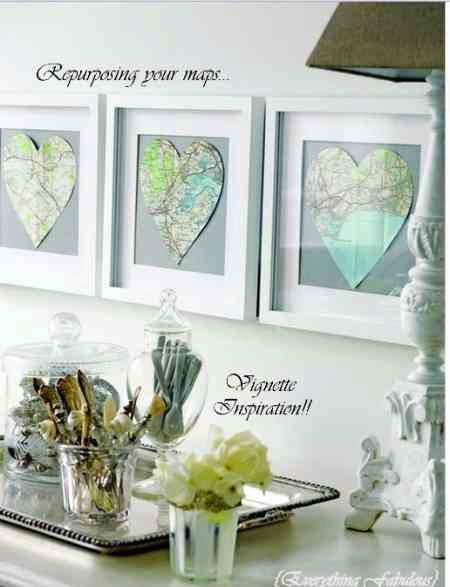 Keep checking back for more anniversaries and their gift ideas!