Fun Find: Multicolored Bridesmaids
Here is a great find from photographer Niki Rossi's Blog.  What a great idea to have bridesmaids with different colored shoes to match their bouquets.  This pop of color is just so fun for the summer months!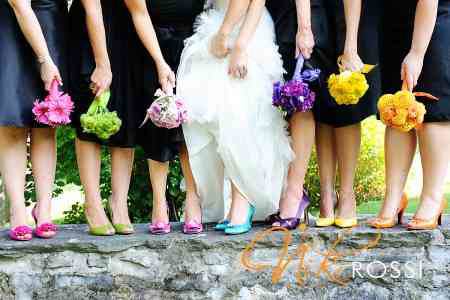 All of these bridesmaids also had different style dresses in the same color. A great idea to liven up the bridal party, and their flowers and shoes matched their groomsman's ties!!
I caught up with the bride, Jaysie, and asked her how she came up with this idea.  She said "Isn't it funny how the ones we love the most- our bridal party- are usually the ones that are the most uncomfortable on that day?" she didn't want her girls to feel like they were all in the same "uniform".    Well this is certainly a great idea to break up the monotony and have a little fun with your bridesmaids.
Thanks to Hall of Springs Banquet Manager Jen Grogan for this fun find!