Modernizing the Guestbook
Historically, the tradition of the tradition of the guestbook was started for legal purposes. In the olden days every guest at a wedding was considered a legal witness, thus they had to leave their name and address on the marriage certificate. In modern times, guestbooks serve as a great memento and keepsake for newlyweds to look back on their day and get great advice and well wishes from their family and friends.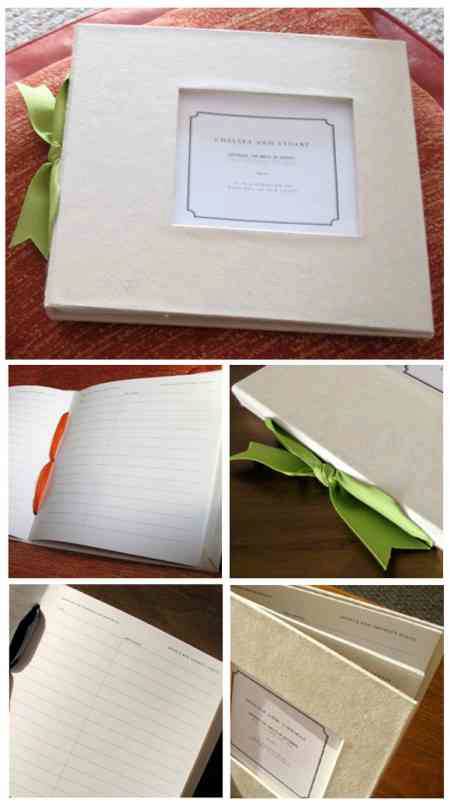 While many people still get actual guestbooks for their guests to sign, lots of couples are branching out into things other than books which they in turn can incorporate into their home.  Here are some fun, modernized ideas to try in place of the guestbook.
Frames- Frame a photo of the couple, with an over sized mat.  Guests can use nice calligraphy pens or colored pens in the wedding colors to sign their well wishes right on the mat.  Then it can be hung in the couple's house as a reminder of the day.
Video Guestbook- This is a very neat idea! Either set up a stationary video camera or have your videographer do this for you, then guests can leave the couple a live message.  This is a great way to capture moments, and can be viewed any time.  (If you're an Mac user, check out this site, software for your video guestbook and download a free demo.)
Ordinary Items-  If you have any sort of theme to your wedding, for example, maybe you are getting married at a baseball field, use home plate and have your guest sign it.  Then it can be displayed in your home.
Puzzles-  Put out puzzle pieces and have guests sign their well wishes, then put them all together for a neat looking display!
Quilt- Here's a great one for winter weddings and Adirondack weddings, have guests sign pieces of fabric.  Then, if you're crafty (or perhaps you know someone who is) have them sewn together to make a quilt that can be kept in your house and used to snuggle up together on cold nights!
Furniture- Here's an idea I came across that is perfect for Adirondack and Saratoga weddings.  Buy a piece of wooden furniture, in this case it was a bench, but how about an Adirondack chair?  Guest can then sign the piece of furniture itself and it can be sealed after and used for years to come.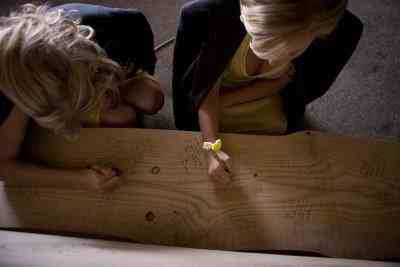 One of our couples here at The Hall of Springs, Courtney and Jack, are having their guests write them a message on a dry erase board, take a picture with their message and leave it for them.  They will then take all the pictures and make their own coffee table book, what a great idea! I love it!  At Saratoga National we have a couple doing a fingerprint tree for their big day in January (so cute!)…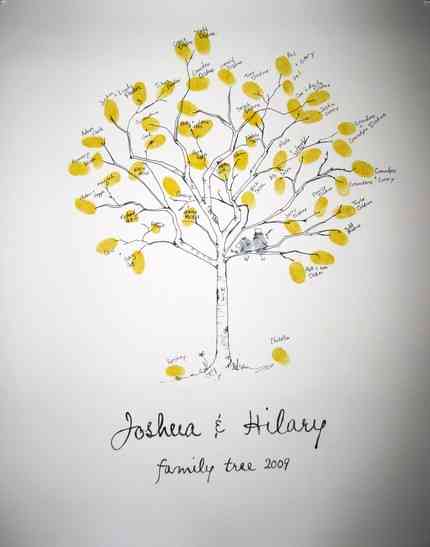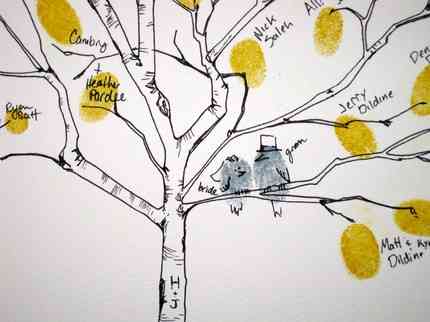 Did you do something fun for a guestbook at your wedding? Or do you have something planned?  Leave us your ideas in the comment section!