Real Wedding Spotlight: Valerie & Eric
Val and Eric celebrated their big day on January 2 at Saratoga National Golf Club-and they were a blast to work with! Val has an amazing attention to detail and really carried her gorgeous Parisian theme throughout the entire wedding.  I know you are going to LOVE these photos from Elario Photography-they did a great job of capturing all of the beautiful details.  New York Players kept the guests up and dancing all night, Al Woodard got everything on video and Fleurtacious provided the gorgeous flowers!
Val and Eric kept the food elegant and fun.  Beautiful cupcakes were the favors and guests even enjoyed a late night nosh station!  The nosh station had all kinds of delicious snacks such as soft pretzel bites and individual nachos.  The groom is from Canada so we made sure to include poutine (a favorite of Quebec natives) which consists of thick cut french fries with gravy and cheese curds!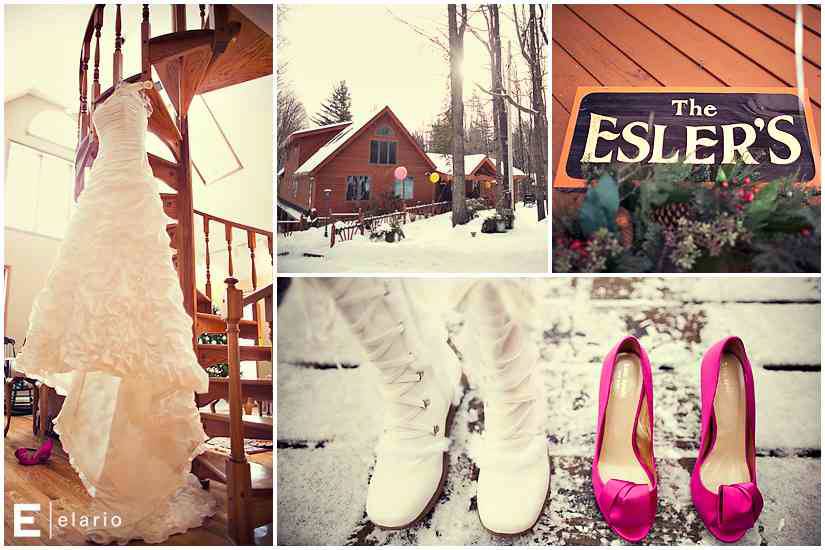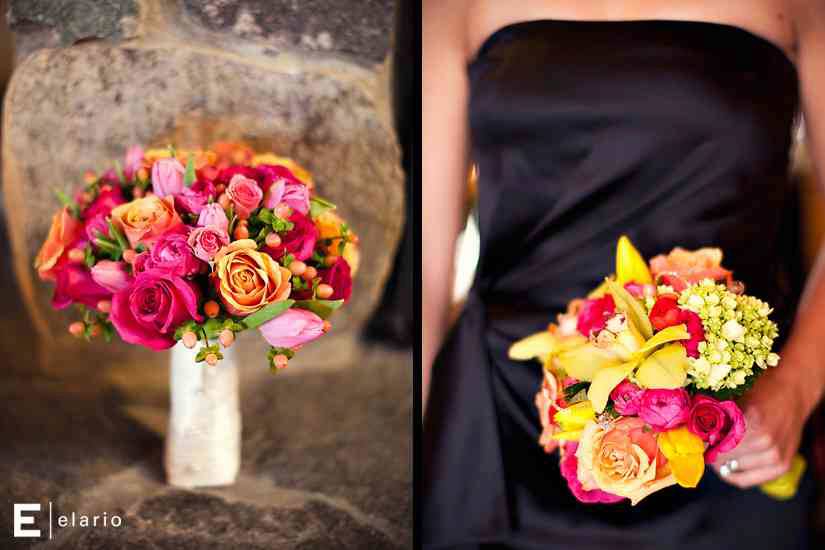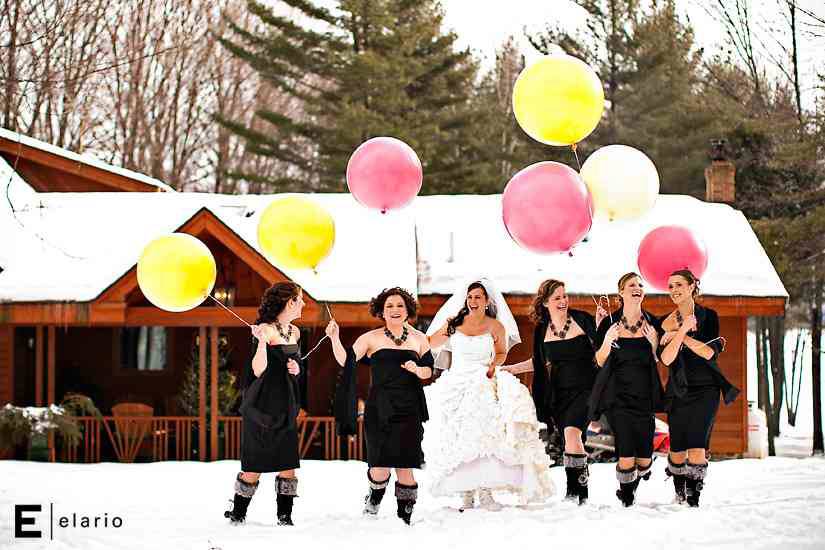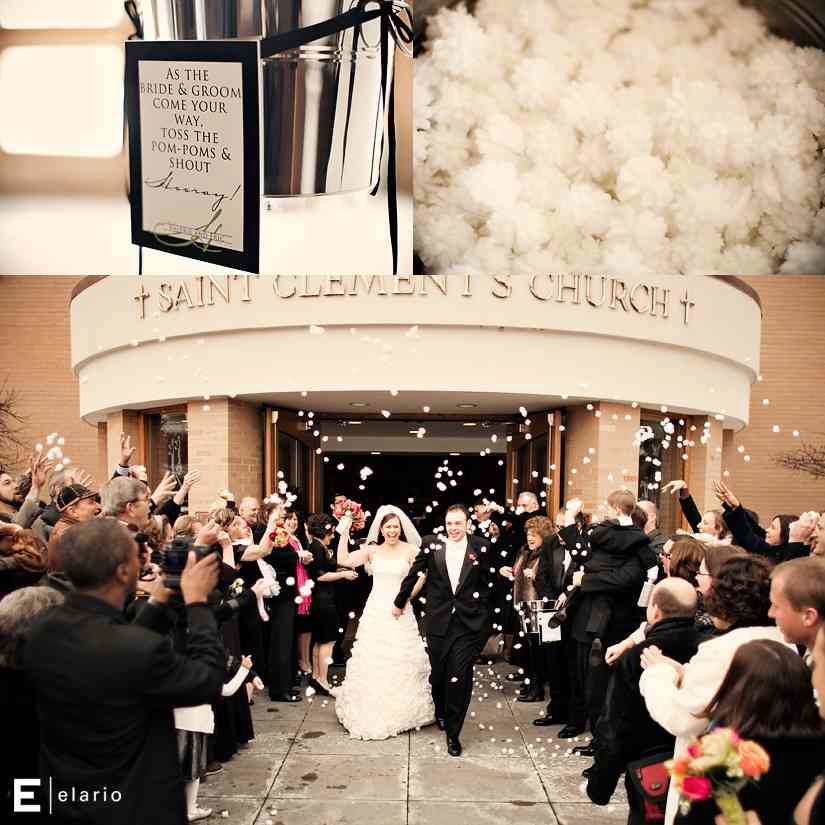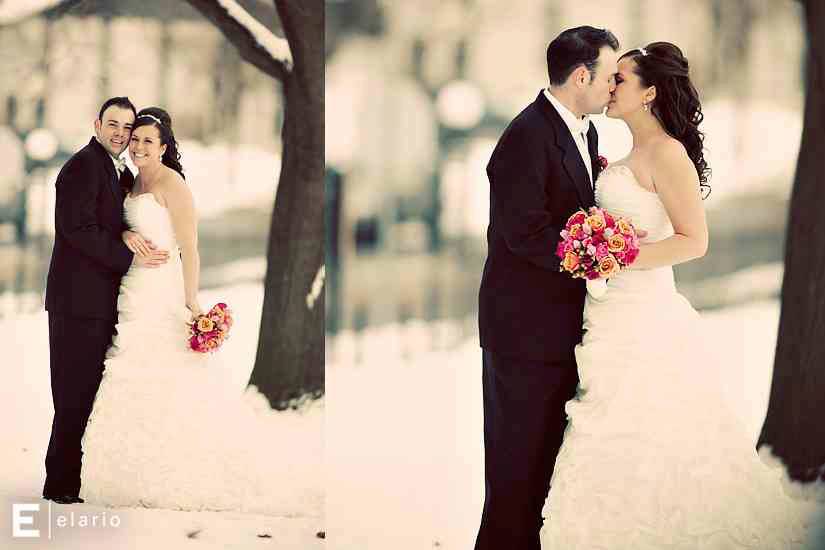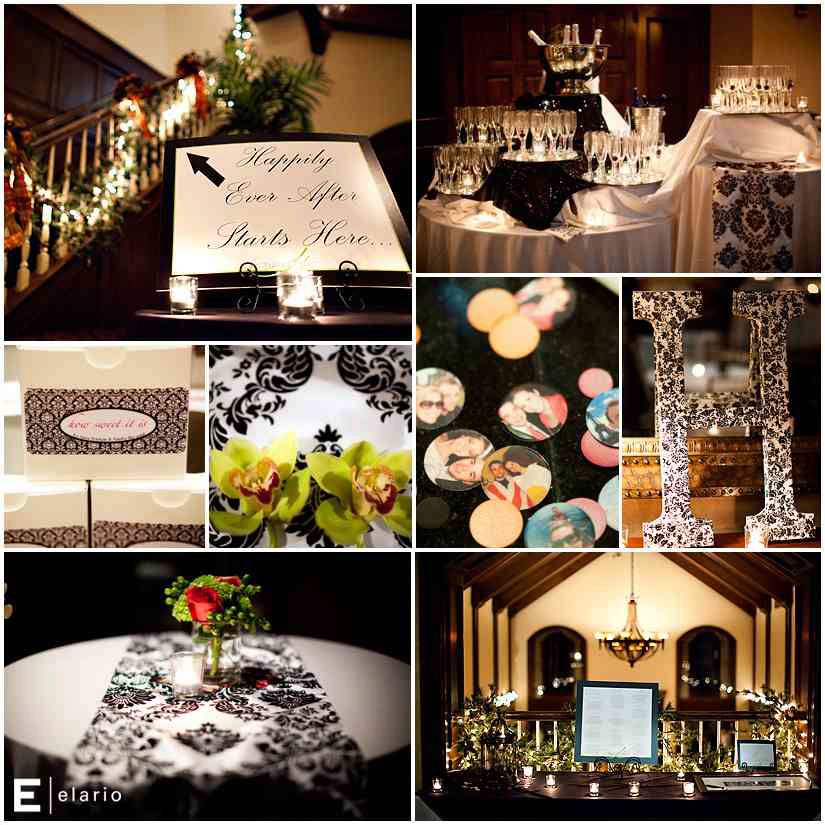 Check out the adorable photofetti with their pictures! It was double sided and made for a fun accent on the cocktail tables.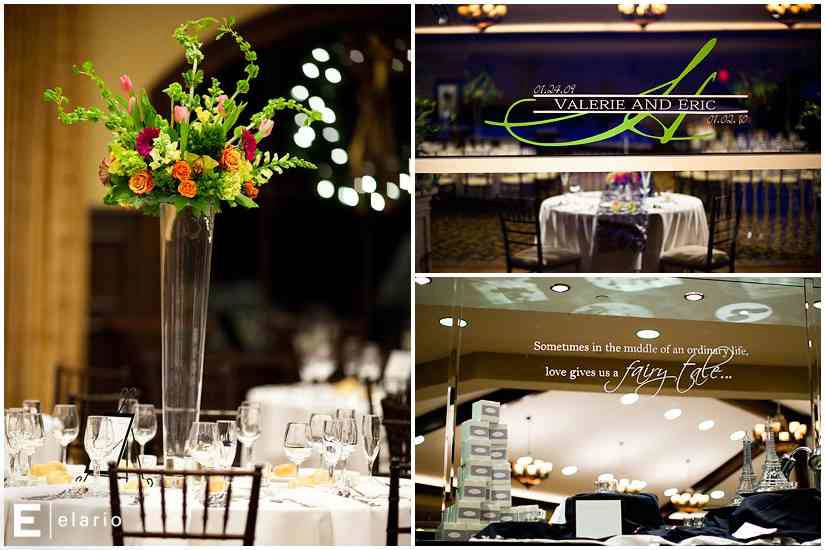 The custom decals made great accents on the mirror and behind the head table!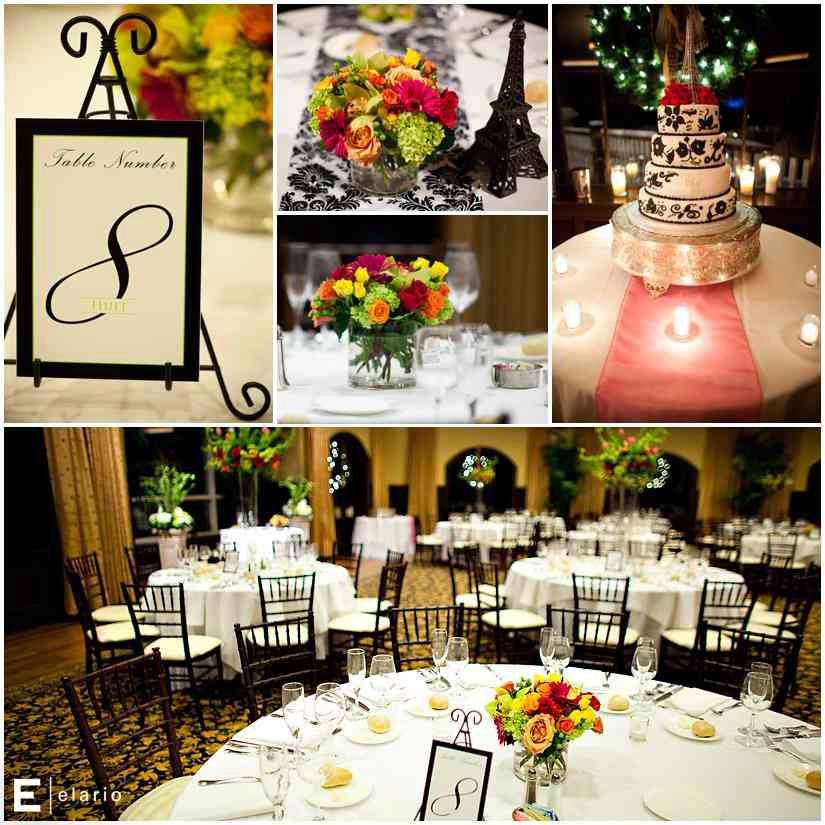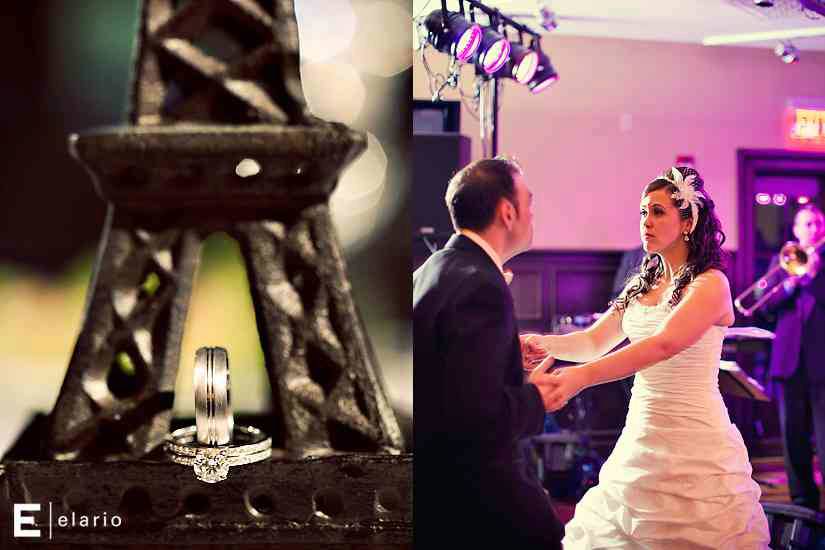 Congratulations Valerie & Eric!