Hotel Highlight: The Hilton Garden Inn
The first time I met Jason Bretz from the Hilton Garden Inn he was stopping in to Saratoga National to bring us chocolate chip cookies-needless to say I knew right from the start that we would be pals.  I then had the privilege of meeting with him again at the Hilton Garden Inn just prior to the Holidays.  Jason and his team have always been fabulous to our couples so I wanted to get the inside scoop on the hotel and everything they have to offer.  Here is what I found…
Location Location Location
Located right on Broadway you just can't get any better than this for you and your guests.  You are just a stone's throw away from the Saratoga Scene and close to some great attractions like museums, the track, and those ever famous natural springs.
Full Service
The hotel has 112 guest rooms with three suites, a pool, a great patio, free parking, a workout facility, complimentary laundry facilities, complimentary wireless internet access throughout the hotel and a complimentary 24 hour business center!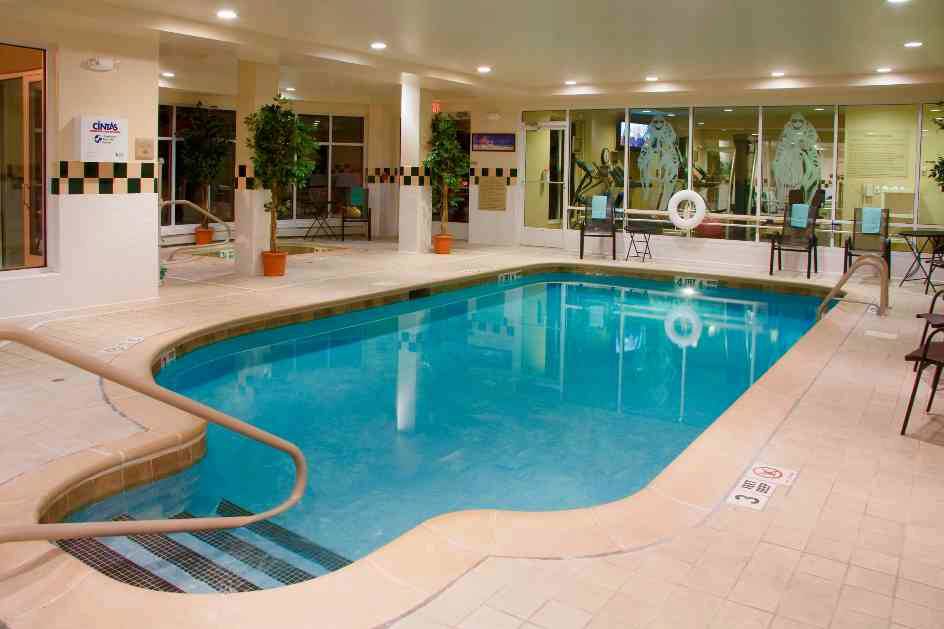 The hotel also boasts a great breakfast spread from their Great American Grill with bacon, eggs, yogurt, bagels, cereal, fruit, granola, you name it! You can enjoy all of this deliciousness in the fabulous lobby-I am loving the windows and natural light here!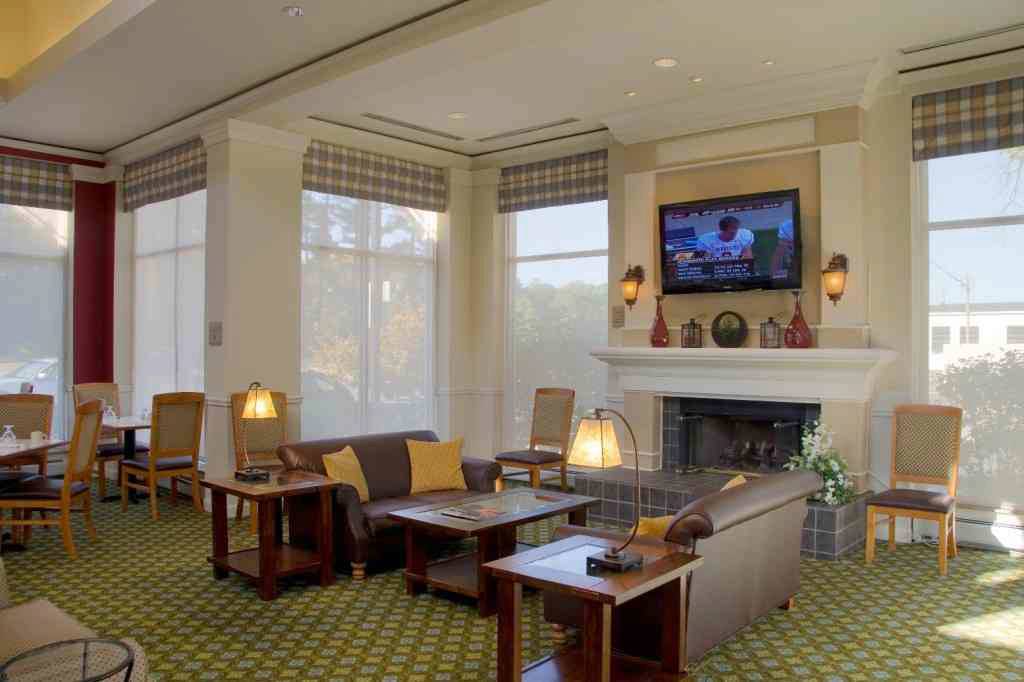 The rooms have everything you or your guests could need; refrigerators, microwaves, individual climate control, iron & ironing board, hair dryers, a 32″ high def LCD flat screen tv and the world's most comfortable desk chair.  Now I know what you are thinking…"A desk chair, Sarah? Really?"  Well I wouldn't believe it if I didn't sit in it either.  Jason insisted that I try it out and after just a few seconds I knew the Mirra chair by Herman Miller would be on my office wish list for 2010.  At nearly $800 smacks each I may be waiting a while for that one… 🙂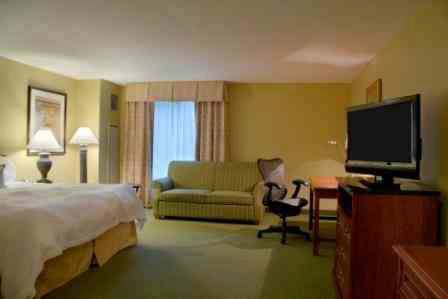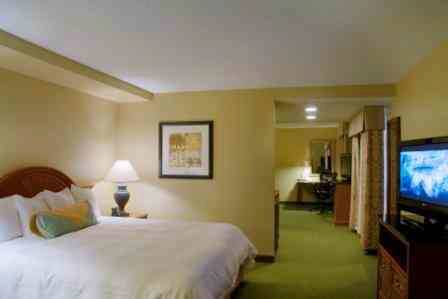 Guests can also enjoy food and drink late into the night-the hotel works with Inferno located across the street so guests can have lunch or dinner delivered right to their room.  There is also an honor bar set in the lobby most evenings until midnight so if you or your guests want to stay close  and enjoy a cocktail look no further than the lobby! At $5 each you can't beat it!  For a snack anytime there is the Pavilion Pantry, open round the clock, which has ready to eat items and microwavable meals.
Wedding Blocks
Jason has been great to our couples and starts everyone off with 10 to 20 rooms for their block-depending on the date or dates and subject to availability.  As they book up and you need more he will add more to your block if they are available.  Everything is on a case by case basis and Jason and his team will work with you to customize based on the size of your group and dates you need the rooms.
Jason will also set up a personalized Group Webpage which allows your guests to book online 24 hours a day at the special rate you locked in with the hotel.  It also lists information on the room types available, directions, check in information, and amenities available at the hotel.  You can put the link to this site on your personal wedding website or send it out with your Save the Dates.
There is also the Guest List Manager which gives you access to your block information and allows you to keep track of which guests have booked rooms and who is slacking off!
So if you are looking for a great hotel with a friendly staff and stellar amenities check out the Hilton Garden Inn in Saratoga Springs!