The Out of Towners
They have traveled for hours, taken a day off from work and are gearing up for a weekend of excitement…and it is all for you!!  Treat those fabulous friends and family to a nice welcome that shows your appreciation and tells them how much it means to you that they are here to share in your special day!
I searched the internet last year looking for the perfect box for our guests and found an incredible selection of Eco-Friendly products (not to mention stellar service) from Nashville Wraps.  We went with a chocolate brown gable box and then personalized each one with our monogram sticker and ivory satin ribbon.  The goodies inside included maps of the area, brochures for the museum we were having the reception at, information on the morning after brunch, Advil (we thought it may be needed after a fun night!), ring pops (everyone got a diamond!), Saratoga Chips, and our favorite chocolate truffles. We even made up separate bags for the kids that included candy and travel games to keep them busy during any down time at the hotel.
While we kept our gifts fairly simple you can really have a lot of fun with this concept and incorporate a lot of local flavor and your wedding theme into these OOT boxes.
If your wedding is here in Saratoga you may want to include the classic blue bottle of Saratoga water…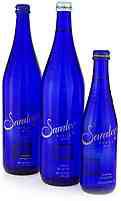 Or maybe a delicious peppermint pig from our very own local store… Saratoga Sweets!
Maybe his family is from Vermont and they love a local maple syrup or maple candy that you can include.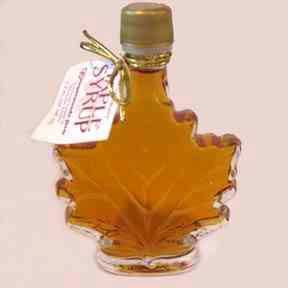 If you are having a destination wedding in a warmer climate you may want to think about including items like fans, sunscreen, aloe and flip flops.
The more personal you can make the gifts the better-your guests will appreciate the items that reflect the two of you and your families.
TIP: Most hotels charge a small fee for the placement of these bags or boxes in the rooms so be sure to check with them as you set up your room block on the costs associated with doing something like this and work that into your overall budget.
Happy planning and if you can think if any items that are a MUST have in your OOT bags feel free to share!