Creative Partner Spotlight – Caitlin Miller Photography
Aisle Files recently had the pleasure of catching up with Caitlin Miller of Caitlin Miller Photography, a long-time Mazzone Hospitality Creative Partner.
Caitlin is a professionally trained wedding and event photographer working mainly in the Tri-State area. Her work has earned her the titles of "Couple's Choice" and "Best of Photography " several years in a row on WeddingWire.com. To visit her website, click here. 
Caitlin, how long have you been in the wedding photography business?
8 years now!
What is your favorite thing about your business?
My favorite thing about being a wedding photographer is that I get to capture once-in-a-lifetime intimate moments for my brides and grooms. I try to develop fun and relaxed environments for them so when these moments do happen, they trust me and can be completely comfortable. It's really amazing to be let into a couple's life in that way and I love being able to give them memories they can pass on for generations.
Describe your favorite memory of working with a client.
One of my favorite experiences was with a couple from Toronto who chose to get married in the High Peaks in the Adirondacks. They called me up and from the start told me they were looking for something "a bit out there." Instead of meeting and capturing their wedding day traditionally, we met at 9am at the top of Whiteface Mountain in a storm. We couldn't shoot in the high winds at the top, but we found a lookout just under the storm with views and got some amazing moody lighting for their first look together. From there, we spent the next 3 hours traveling to all sorts of amazing photo locations in the High Peaks. This couple climbed waterfalls, ran through flower fields, scaled mountains and took advantage of every beautiful spot we could find. We then joined their guests for the ceremony overlooking the mountains. This couple was so adventurous and up for anything – a photographer's dream!
What do you enjoy doing when you aren't working?
When I'm not working, I love being out on Lake George and enjoying the outdoors. With my free time during Covid-19, I've been exploring new recipes and renovating a house – I love learning new creative skills. I learned to demo a kitchen, tile a bathroom and tear up old flooring!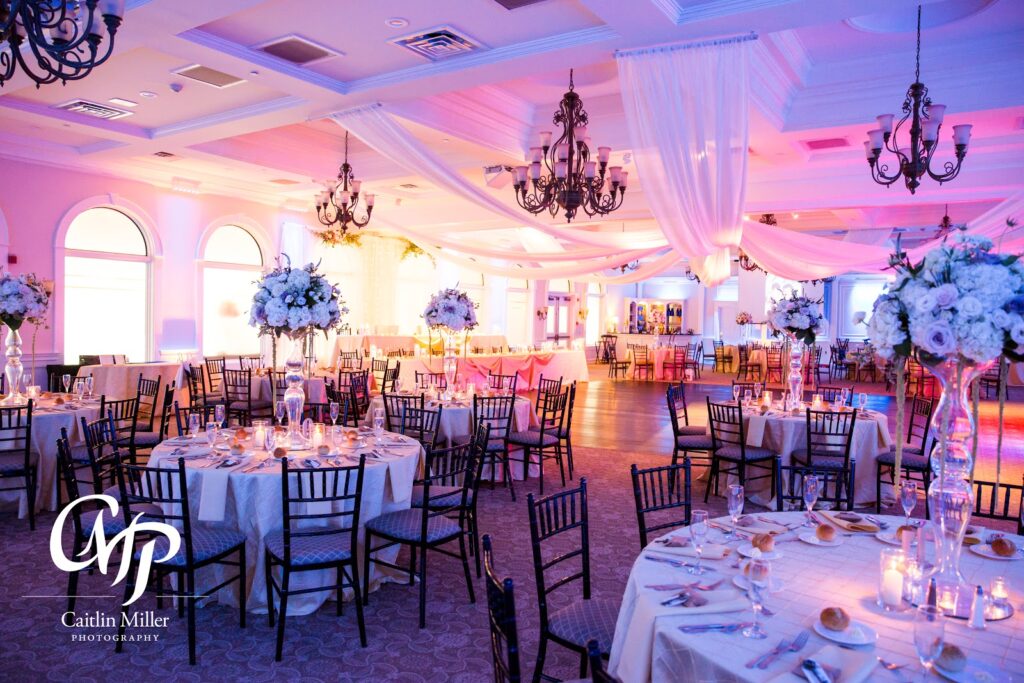 What is your favorite meal?
My favorite meal is always changing but I just learned how to make Asian Chicken Lettuce Wraps which are amazing! A few other favorites are Chicken Piccata and Seafood Fra Diavolo from Solevo Kitchen and Social in Saratoga.
If you weren't running your business, what would you be doing?
I honestly don't know what I would do if I weren't running my business. I would likely find a way to photograph with another wedding company since it is truly my passion and I love what I do. In the off months from running my business, I do travel internationally quite a bit so if I didn't need the income I could see myself doing that full time!
What advice would you give brides and grooms?
My best advice for brides and grooms is to take time to enjoy your wedding day and soak it all in. So often couples are still in planning mode when they get to their day and are so worried about the plans and details that they forget to enjoy it. You've hired the best professionals and letting them carry the worry is the best thing you can do on your wedding day – for them and you. 
From a photo perspective, trust your photographer and be open minded! Oftentimes couples who are flexible and relaxed get the best images because it leaves room for the photographer to make suggestions on locations and activities. If you are relaxed and trust your photographer, it shows in the photos. When you look carefree and happy – this is the photography sweet spot and the moments we live for. Let your photographer and other vendors shine at what they do best and everyone will give you 110%.
Mazzone Hospitality has many creative partners like Caitlin Miller Photography that will help make your wedding or event special. From photographers and DJ's to planners and florists, you can count on them! Check out all our Creative Partners.
For more information about working with Mazzone Hospitality for your wedding call 518-690-0293 or visit our website.