Tips For a First Look
To look or not to look, that is the question.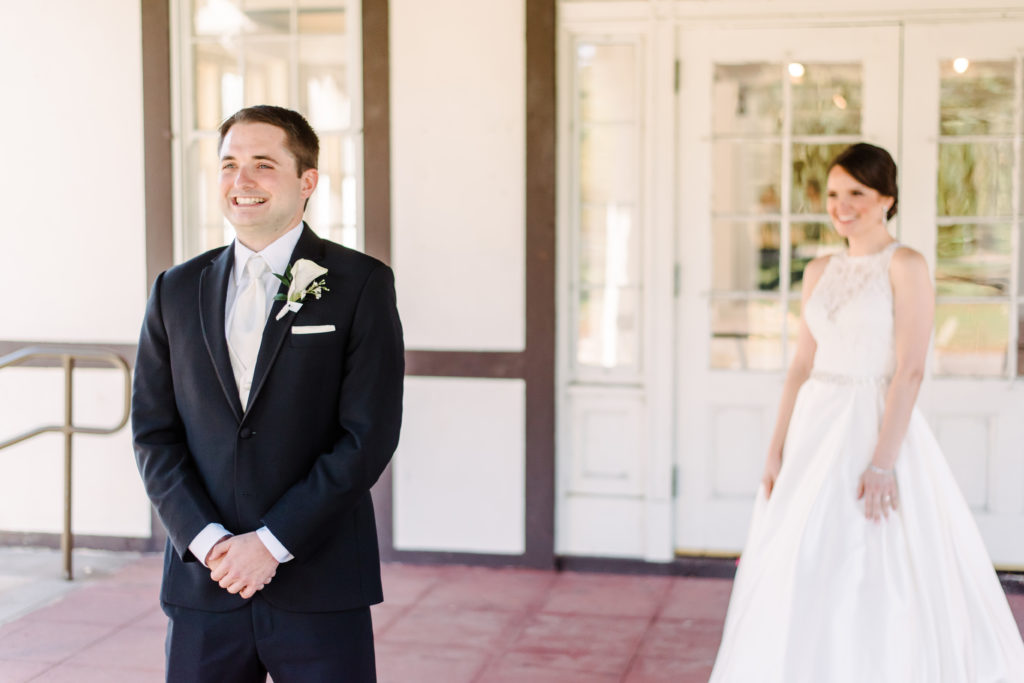 A private sneak peek moment before saying your I do's, has become increasingly popular in recent years. But not everyone can agree on whether or not this is for them. If you want our opinion, we vote look! There are so many pros to a first look, or a modified first look, that there's almost no reason to skip it. But you only get to do it once, so here's our tips for doing a first look right.
Photos by Little But Fierce Photography
Have Fun With It
This is a special moment for you and your partner-to-be, so make it as memorable as possible! A great way to do this is by using props. A blindfold is a great way to build the suspense. Have one partner wear a blindfold, and when its time for the big reveal, pull it off for their priceless reaction.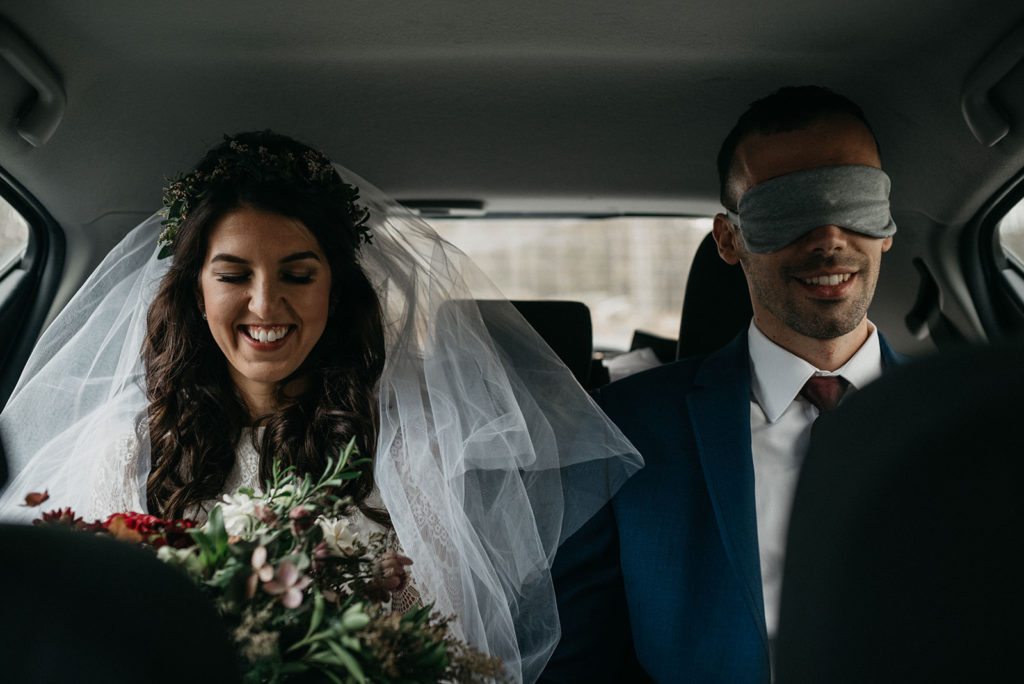 One of our brides made her first look hilariously memorable by surprising her groom with another familiar face…..
A laugh and smooch helps to ease the prewedding jitters, and makes for an absolutely unforgettable moment (and pictures)!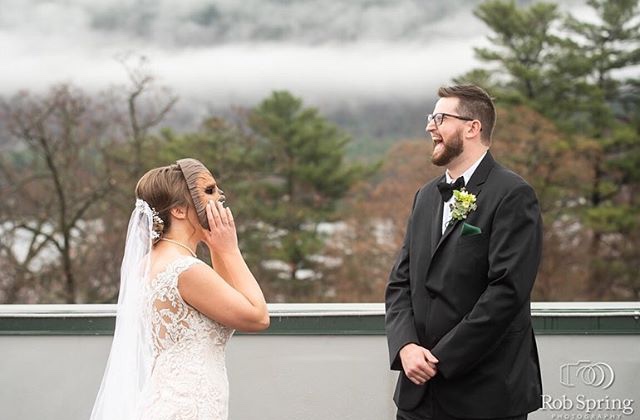 Photos by Rob Spring Photography
Bring a Tissue
This is guaranteed to be a very emotional moment so yes bring a tissue….or the whole box! Even the most calm and collected bride and groom are going to be feeling all the feels when they see their forever partner for the first time.
Photo by Photo Phrame Photography
Don't let worrying about smudged mascara or lipstick ruin this moment; there's always time for touch up!
Coordination is Key
Photos by Ira Lippke – The Day
A first look means waking up, getting beautified, and having the rest of your squad ready to go – a little bit earlier. Its important that your vendors are all on the same page with your timeline so everyone is in the right place, at the right time; with no hiccups. This means coordinating with your hair & makeup artist, photographer, bridal attendant and transportation.
Photos by Rob Spring Photography
Have a conversation with your photographer to figure out exactly how early you should arrive. This will depend on where your photos are taking place, and your photo shot wishlist. The last thing you want is to feel rushed so make sure to give yourself plenty of time.
To those of you turned off at the idea of waking up early for the first look, we urge you to reconsider! Taking your first look photos, and having your bridal party and family tag along will save you an enormous amount of time. If you get the bulk of your photo shoot finished before the ceremony even takes place, you'll have a lot more free time to spend at your cocktail hour. This way you won't keep your guests waiting terribly long, and there will be no worries about maintaining your wedding timeline!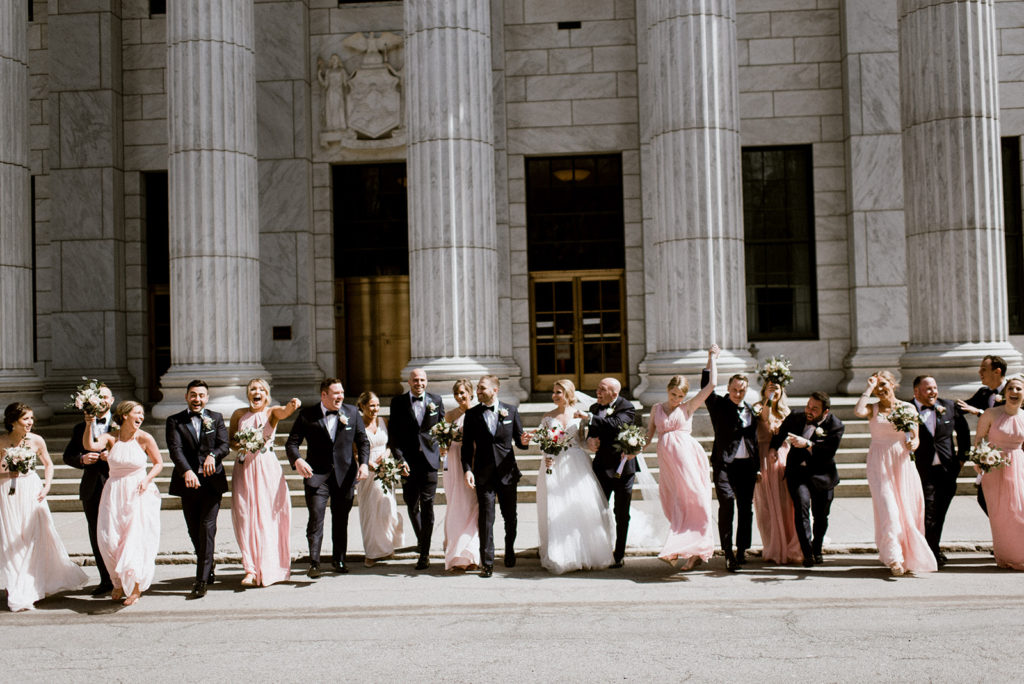 Not to mention, as the day goes on your makeup and hair may begin to come undone, so it's best to get photos when you are fresh and looking your best. The first thing you do after getting ready shouldn't be getting married…it should be taking photos!
Alone Time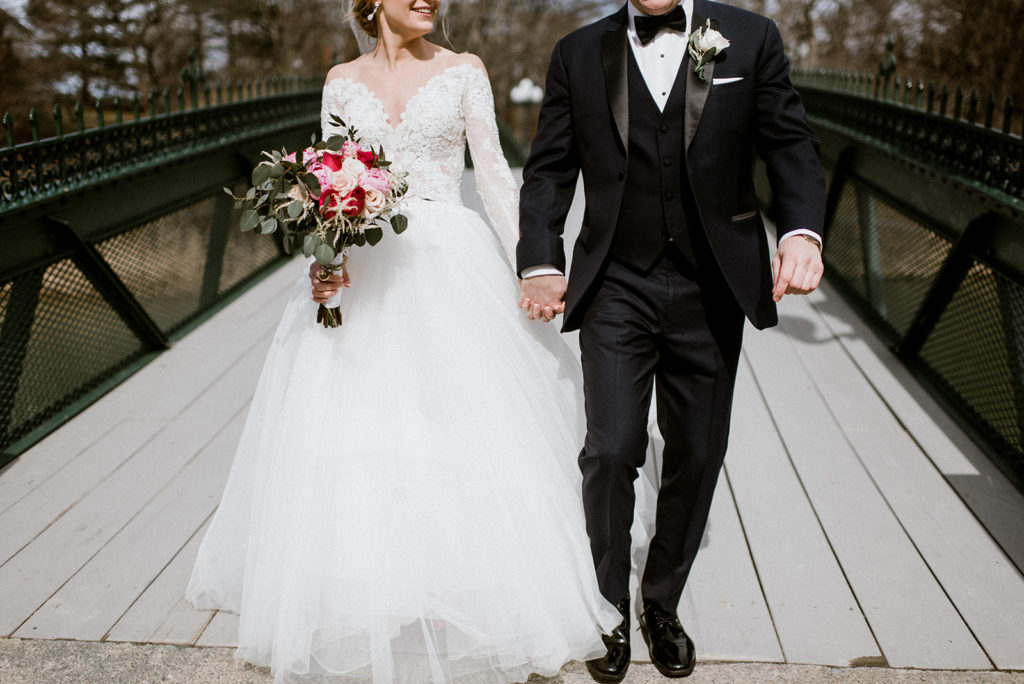 Make sure your first look takes place in a gorgeous, and preferably private setting. Its a great idea to have your bridal party, and family members nearby; but do give yourselves some space first for a moment shared just between the two of you. After your first look photos are done, invite your bridal party and immediate family members to come take pictures.
Photos by Dyanna Lamora Photography
If you're worried about being camera shy during those emotional and intimate moments, ask your photographer to shoot from a distance. This way you and your partner will truly get to share this moment alone, but it can all be captured at a distance.
Making a Compromise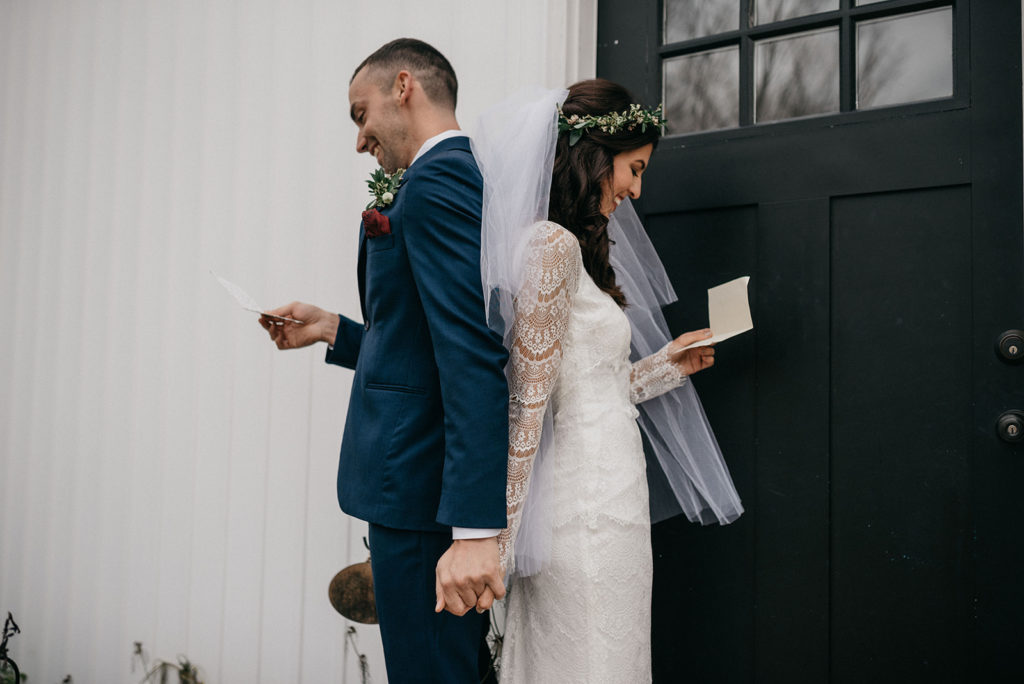 For those couples who still can't agree whether or not to do a first look, consider some alternatives. Instead of a first look, you could share a first touch, or private vows – without ever seeing each other before the ceremony. Stand back to back and hold hands while reading a private love letter to your partner. Or have one person blindfolded, while the other hugs them from behind. This way you can get some preceremony photos under your belt, and get rid of some of those prewedding jitters, while still saving yourselves the surprise.
Photos by Cassandra Daye Photography
A first look is the last special moment you and your partner will be able to share before the craziness of the day begins….and you two are married! Give yourself a second to breathe, and say hello to forever. You'll be thankful to share the memory.