Tips for the Bride from Your Photographer
We asked one of our favorite Photographers, Paul Saunders Photography, for some insider tips on planning the perfect wedding. Saunders has been capturing beautiful wedding memories for years, and he has some great tips to make sure your day is as perfect as you!
1: Invest in your Wedding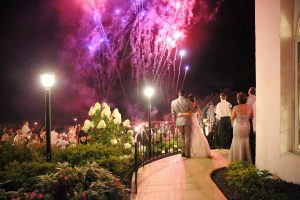 Your wedding is a BIG deal, you want to be able to look back on it fondly for the rest of your life – so don't leave anything to chance! Saunders suggests hiring a wedding professional to help insure your day goes off without a hitch. A wedding planners job is to make your dreams come true – they'll work with you to make sure your wedding is you, through and through. They'll be there to make sure your day stays on schedule so you'll have plenty of time for pictures and fun! Hiring an expert will take a HUGE load of stress of your shoulders during the planning process. Not to mention you'll be able to enjoy your day, when it comes, knowing your wedding planner has everything under control.
Saunders suggests contacting a variety of planners as soon as you get that ring – meet with them and figure out who will work with you to fit your needs. A wedding planner is an investment, but it's worth it to make sure everything is perfect on the most important day of your life.
2: Make time for Glam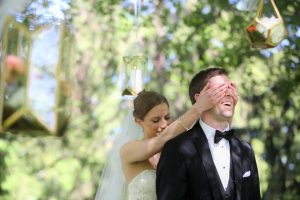 According to Saunders, hair and makeup will often take longer than expected. To avoid a late start to your ceremony, schedule your glam session 30+ minutes earlier than you think you need. The Bride should always have her hair and makeup done before the rest of the Bridal party – be selfish, it's your day! It's important you have time to make sure your hair and makeup are exactly what you envisioned so you feel sexy and confident when it comes time for your Fiance's first look.
Even if you end up finishing early, it never hurts to have some extra time – use it to pop a bottle of champagne with your Bridal party to ease pre-ceremony jitters. The glam session is the perfect photo-op, so an extra long session will allow your photographer to capture precious photos of those last moments before you say I do!
3: Little White Lie's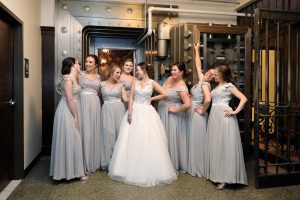 A brides worst nightmare? The day of your wedding is here – BUT YOUR DRESS ISN'T. We hope this never happens to you or anyone, but sometimes your dressmaker can get backed up (especially around prom season). There's nothing worse than being left stressing days before your wedding wonder if you'll ever get your dress. Saunders says the best way to avoid this unnecessary panic is by telling your dress maker that the wedding date is two weeks prior to your actual scheduled date.
This is a little white lie that won't hurt anyone – it's just another way to set yourself up for success and give a buffer to any unforeseeable issues that may arise down the road.
4: Live in the moment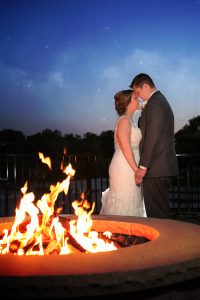 From Saunders perspective behind the lens, sometimes the Bride and Groom get so nervous they forget what they're at their ceremony to do…marry their soulmate! It becomes obvious to your guests when you and your Fiance can barely look at each other. When you get to the alter or wherever it is you plan to say I do, take a deep breath, look each other in the eyes, and remember you're about to marry your best friend. The second you do, all your nerves will slip away because this is the day you've been waiting for your whole life! Your guests will feel the love when you and your soulmate are staring into each others eyes as you say I do – not to mention your photographer will be able to capture those precious moments so you can relive that feeling for years to come.
5: Stay True to Yourself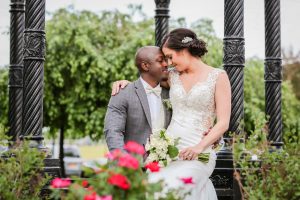 Weddings are stressful as is – add family, friends and strangers giving their two cents and it can make the planning process a nightmare. Don't forget its your day, so when it comes down to it, your wedding should be about you and your soulmate. If you don't want an over the top extravaganza then keep things small, if that's your style then all the power to you. Don't let anyone else take your wedding away from you.
Make sure you surround yourself only with people who want the best for you – from your wedding party to your photographer. Make sure the people you choose to be part of you wedding share the same attitude as you and respect your wishes. For instance…if you're creative, fun loving and want amazing wedding photos give Paul Saunders Photography a quick look (come on, of course I'm going to promote Saunders a little bit).
*
*
*
Click here for more wedding tips from Paul Saunders Photography.
All photos in this post are original Paul Saunders Photography Photos.