This plant is growing in wedding popularity – and we love it.
Succulents.
Ranging from hues of greens, purples and blues to bright oranges, reds and pinks, succulents fit any color palette and provide a fresh & natural feel to any event.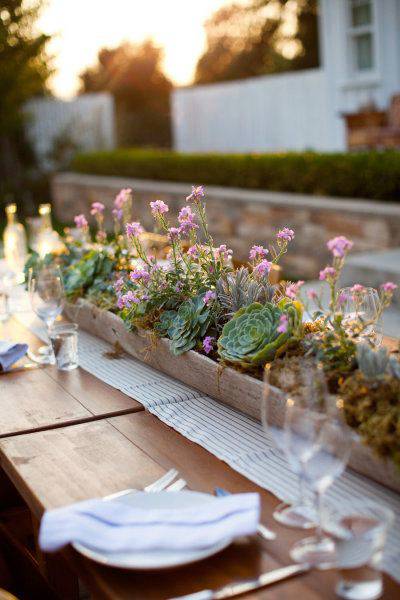 These long-lasting and low-maintenance (and low-cost)  plants are popping up on the wedding scene, and for good reason. They're extremely versatile and can be incorporated into your "big day" in countless ways.
They can be used as effortlessly sleek centerpieces:
As beautiful, fresh bouquets:
Or as clever gifts for guests:
Whatever the season, color scheme or style, succulents are the perfect plant for any wedding!
Visit our Vendor Page to view the talented Floral Designers we love to work with, and the rest of our creative partners.