Late Night Nosh Stations We Love
With all that dancing at your reception till the clock strikes midnight (possibly a little later), you and your guests are bound to work up an appetite. Late Night Nosh stations are slowly becoming a staple rather than just a trend for every wedding, no matter the season. It's the couple's chance to show off their fun side and eat their favorite comfort food on their special day. Whether it's sweet or salty, anything goes when it comes to Late Night Nosh.
Burgers & Fries are the ultimate comfort food, but don't forget about the presentation is just as important!
(hint: personalize it by monogramming the plates & to-go bags you serve it in)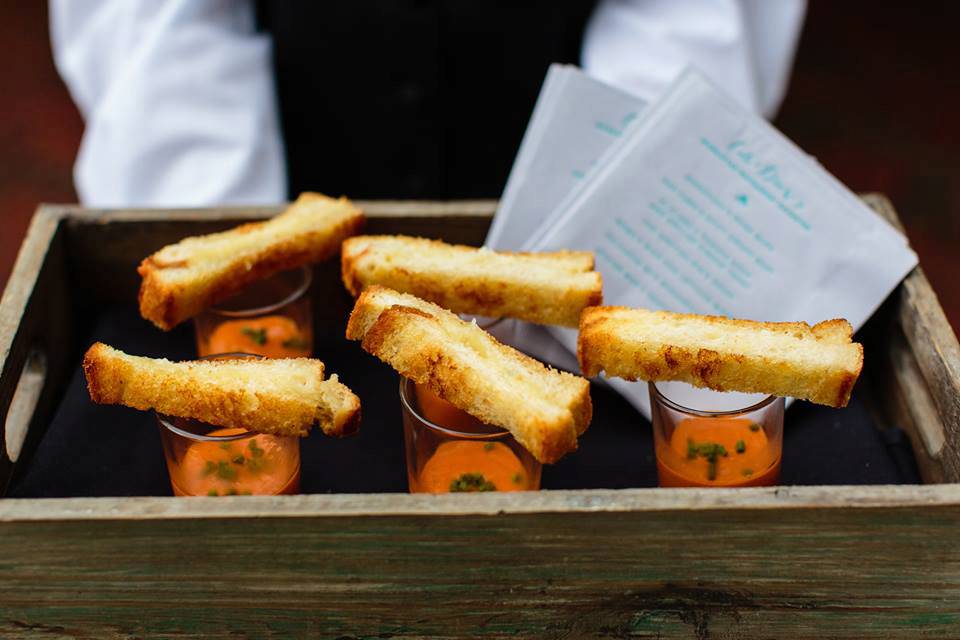 These Mini Grilled Cheeses & cups of Tomato Soup are almost too cute to eat!
They would definitely hit the spot as a late night snack during the colder months of the year.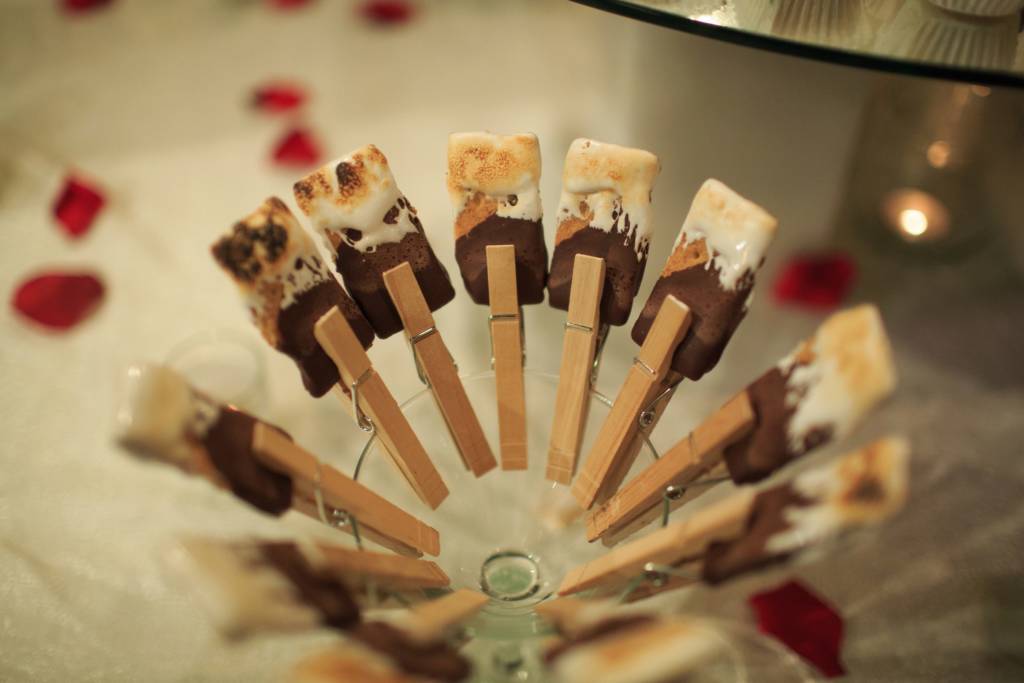 All couples having outdoor summer weddings take note! S'mores sticks will satisfy any sweet tooth and late-craving you'll have! No campfire necessary.

Hey movie lovers! A Popcorn Bar is the perfect Late Night Nosh station that appeases every sweet & salty lover since you get to mix and match flavors. It's also a great wedding favor to send your guests off with at the end of the night!