Fun Finds: Welcome Bags
Some of your wedding guests are coming in from out of town to spend your special day with you. Greet your loved ones with a personal welcome bag waiting for them in their hotel room, for when they arrive. Stuff the bag with necessary essentials that they might need through out the weekend. This will help steer their stay and make your wedding weekend that much more memorable!
Here are some steps for creating the perfect welcome bag for your guests!
Choosing the bag: Select a bag that they can use again, such as a canvas tote. Make it personal by adding a tag with the date of your wedding! This way every time they use the bag they'll think of your wedding day!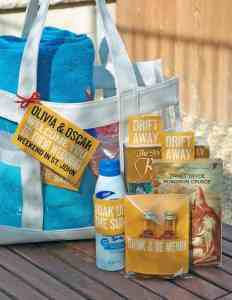 The Must Have: Throw in a bottle or two of water, to save your guests from having to run out and grab drinks for the room! Maybe include a little bottle of champagne for pre-ceremony!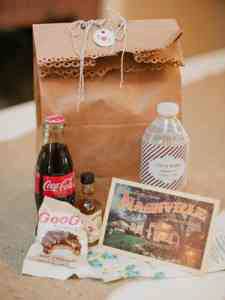 Add the snacks! Avoid having your guests go back to the room hungry! Throw in some sweet and savory snacks to satisfy their cravings!
Pamper Your Guests! Be sure to include those comfort items that the hotel doesn't include!
If your guests have never been to the area, make sure to include a map, so they know how to get around town!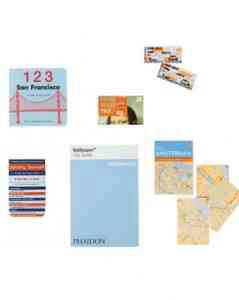 Lastly, don't forget a thank you note. Make sure to thank your loved ones for traveling to spend your special day with you!