Katie O's Wedding Menu Tasting!
Keeping Up With Katie O':
Katie & Nate's Wedding Menu Tasting at the Hall of Springs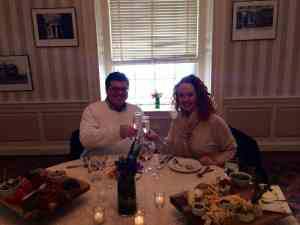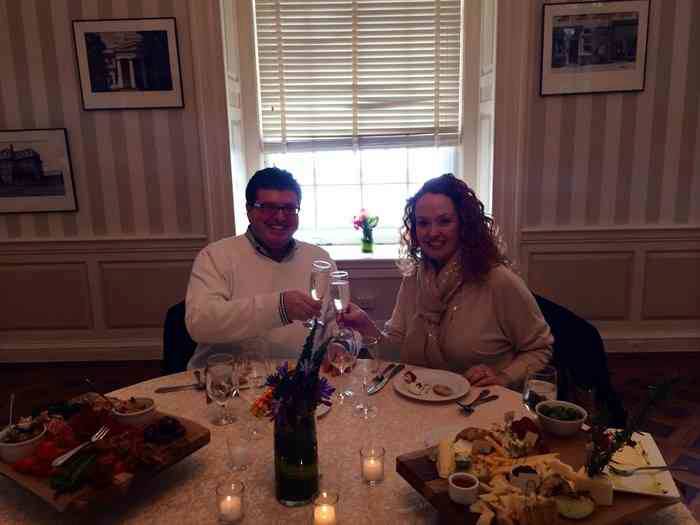 (Photo Credit: Katie O'Malley)
 Katie O'Malley of Katie O' Weddings and Events is one busy girl! Not only is she helping plan the weddings and special events of her clients, she is also currently planning her own wedding!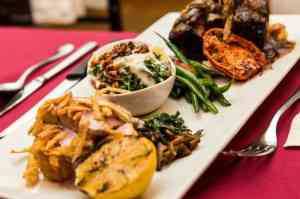 In preparation for her big day, Katie and her fiancé, Nate, recently had a menu tasting at the Hall of Springs. Tastings (either private or on a larger scale) can be a great opportunity for couples to sample all kinds of food items from different wedding menus and packages.  From hors d'oeuvres to appetizers to entrees, the goal of participating in a tasting is to sample all kinds of menu options to find out which items are your favorites. After the tasting has been completed, couples will then be able to offer their guests a menu that has been crafted to their liking.
 To find out more about Katie and Nate's experience, please visit her blog: http://www.katieoevents.com/blog/posts/2014/february/06/katie-o-gets-married-our-tasting-with-mazzone-hospitality!.aspx