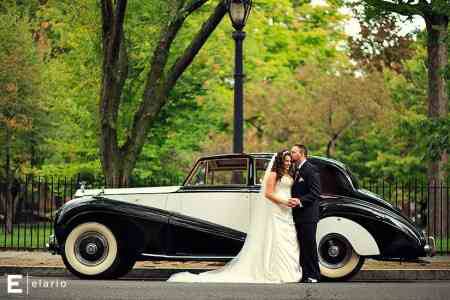 Hot Trend: The Great Gatsby
The Roaring 1920's were a time of celebration, filled with lavish galas, glitz and glamour. This decade is making a "roaring" comeback with its elegance and high class parties that could include endless amounts of champagne, dancing, and of course fashion! This comeback can be associated with the newest release of The Great Gatsby as a major inspiration to couples.  There are many ways to incorporate Gatsby inspired details in your wedding that your guests will feel as though they have traveled back in time!
Forget the stretch limo as a means of transportation on your special day!  Many couples have been bringing back class by renting vintage cars such as a Rolls Royce for their transportation.  Your photographer will also love this idea since they look great as a backdrop in wedding photos!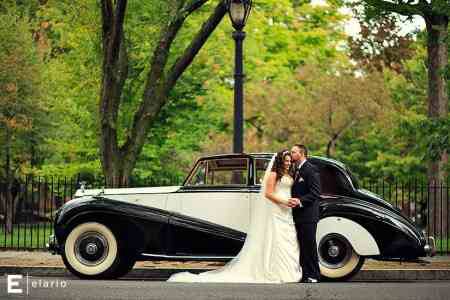 www.elariophotography.com
Let the champagne run freely all night with a tiered champagne station to greet your guests into cocktail hour!  This featured station also is great for décor to enhance the look of your wedding reception.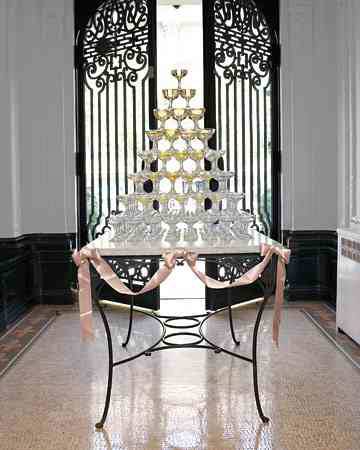 www.marthastewart.com
Pearls, Pearls, Pearls!
There can never be too many pearls incorporated into your ceremony or wedding reception.  These can be intertwined in your bouquets for the ceremony, on your cocktail displays or the centerpieces for your guests' tables.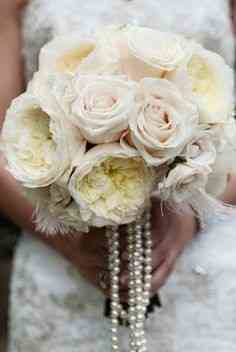 www.weddinggoal.com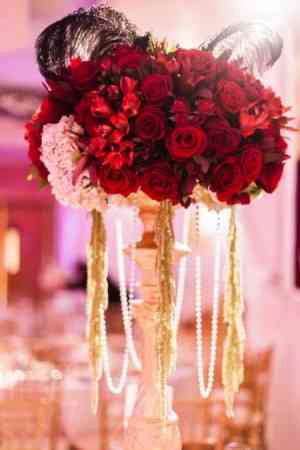 www.weddingsromantique.com
Feathers
Jay Gatsby would have some competition against our past couple who celebrated their wedding reception at Key Hall on September 1st!   Their Ostrich Feather centerpieces that were provided by Experience Events made for fabulous décor to their Old Hollywood theme.  These simple centerpieces really liven up the 20's atmosphere!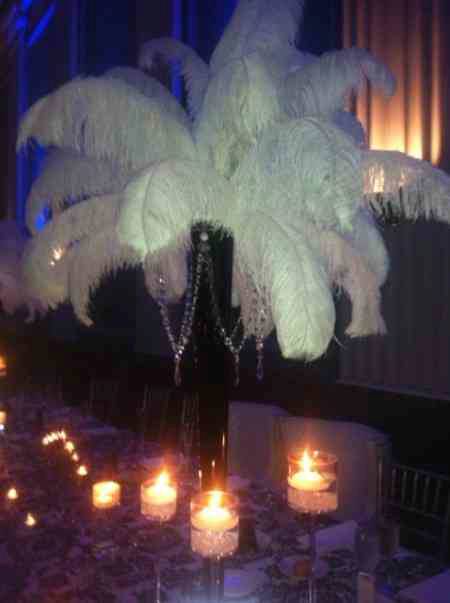 Puttin' on the Glitz!
Adding rhinestones anywhere possible will enhance the glamour of your wedding reception with no effort at all! Sprinkle rhinestones on your tables, displays, stations or even on your wedding cake will make your reception sparkle like Tiffany & Co. on 5th Avenue!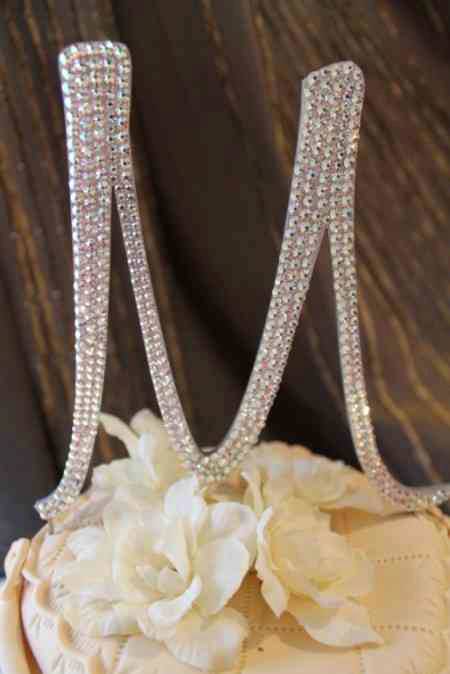 www.etsy.com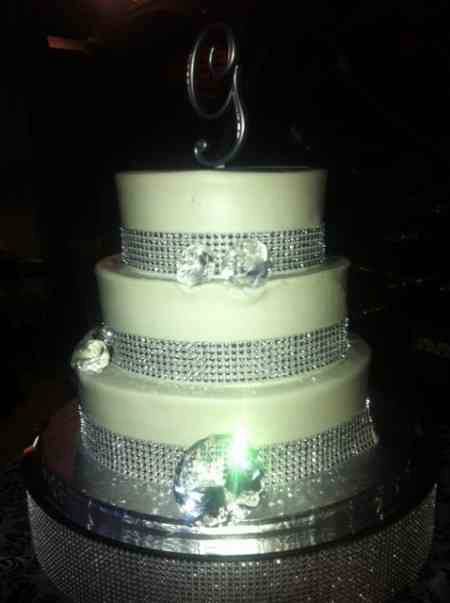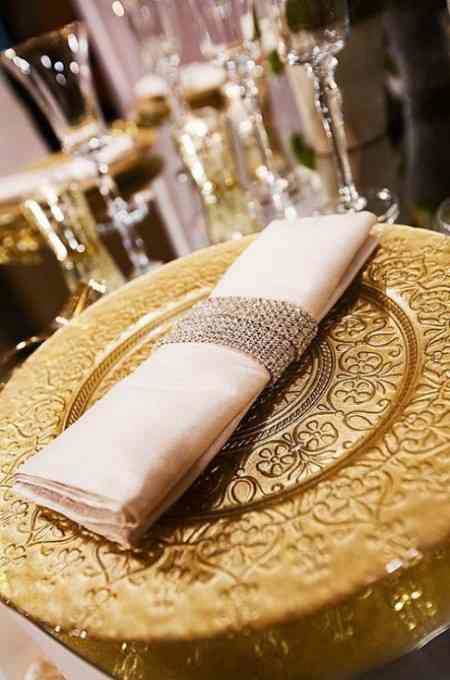 www.colincowieweddings.com
Ask our Professionals about our new Rhinestone Cake Stand or napkin details for your reception!