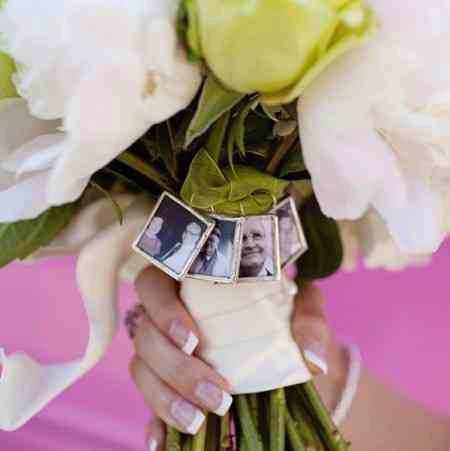 Memorials
It's always a bittersweet time for weddings to think about ways to include loved ones that can't be there with you.  Whether it's a grandparent, a parent, sibling, or cherished friend, there are always ways to make sure they are there with you even if they can't be with you physically.   We have found some touching and heartfelt ways to create memorials for your loved ones in your wedding.
On Your Bouquet:
Lockets and photos are a great way to remember loved ones, especially someone who may have walked you down the aisle, or been an intergral part of your ceremony.   These memory charms can come in any style or color and attach to the ribbon wrap on your bouquet.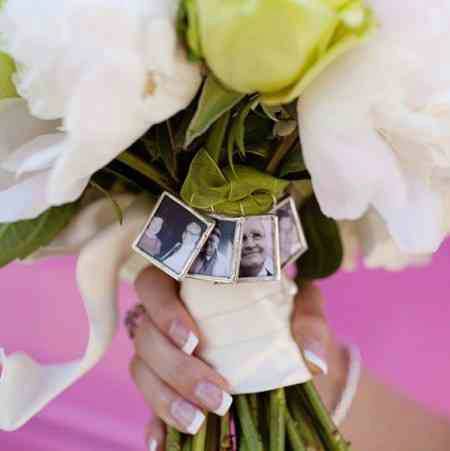 Displays:
Memorials can also be done on a display, candles, photo tables, even leaving a chair at the ceremony reserved for where that person would have sat is a touching way to remember them.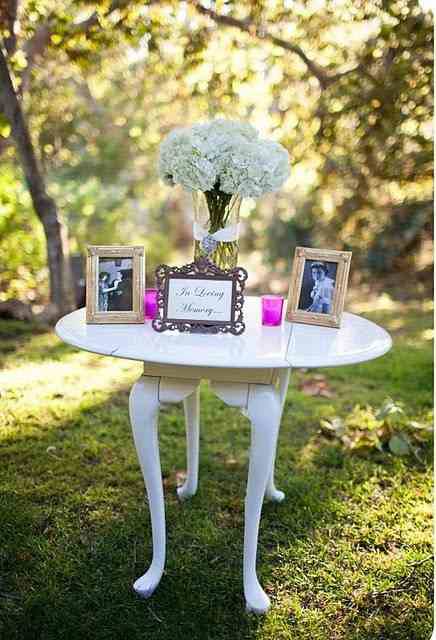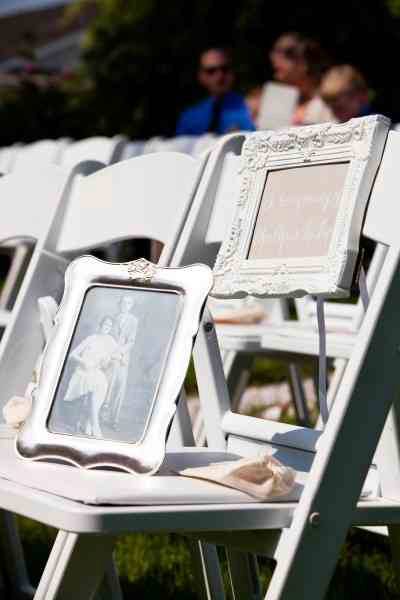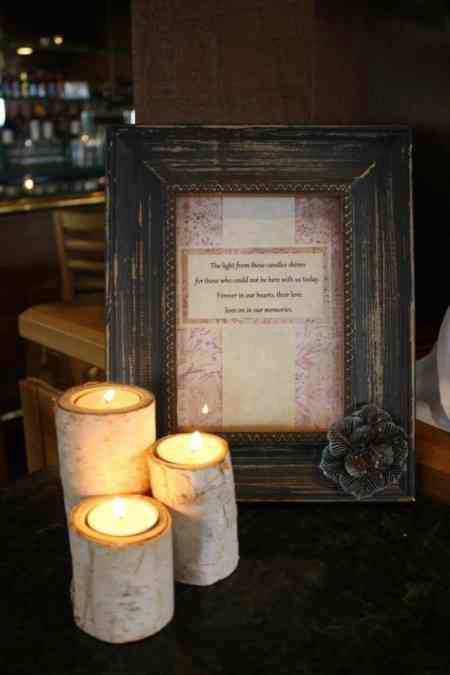 Dance:
This video just made my heart melt.  This bride's father had past away, and when it came time for the parent dances, her brother had recorded himself singing the song their father and sister had danced to at the sister's wedding.  The bride then danced with all of the important men in her life, her brother, her grandfather, her father-in-law, etc that support her in her life.
Bride's Special Dance from LaFrance Films on Vimeo.