Countdown to the Royal Wedding
It's official; we are two weeks away from the wedding of the century, Prince William and Miss Catherine Middleton.   It has been exactly twenty years since Prince William's mother and father; Prince Charles and Princess Diana were married.  The wedding industry, trends, and fashion were drastically changed after the details of the beloved Diana's wedding were released, and we wonder how much influence William and Kate will have as well.
Certainly, there are classic and iconic images that will be a part of the Royal Wedding, the first being Diana's ring.  A flawless sapphire surrounded by diamonds, Prince William gave his mother's ring to Kate as a way to have the late Princess as a part of the day.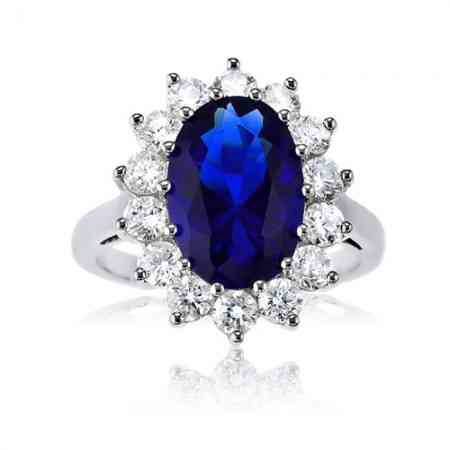 So far, limited details have been released regarding the big day on April 29th, 2011.  However, it is clear that Prince William and Kate Middleton are trying to bridge the old world traditions with a modern, updated feel.
It may seem like a whirlwind, the couple have only been engaged a short six months.  This is more and more popular today, having a shorter engagement makes your planning and decision making easier because you have to make decisions in a timely fashion.  That being said, you also run the risk of not getting your first choice of vendors.
Prince William and Kate will be arriving at the service separately in vintage, classic cars.  This is something that is becoming popular with brides and grooms, and is a great piece for photos.  Kate will arrive in a Rolls Royce and Prince William, a Bentley.  When they depart the service at Westminster Abbey they will do so in The Glass Coach.  Originally built by A. Peter & Sons in 1881 and purchased for King George V's coronation, this glass coach is drawn by four horses and a coachman and has carried centuries of brides, including Prince William's mother- Princess Diana.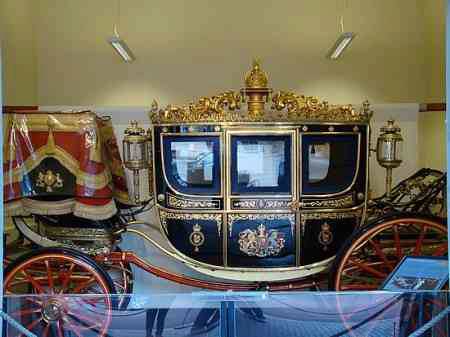 There will be two receptions following the service, a luncheon reception hosted by the Queen for 650 people and a dinner hosted by the Prince of Wales for 300 people, both of which will take place at Buckingham Palace.   Buckingham Palace, with its 775 rooms holds special significance as Prince William was christened in the Music Room.  All of the rooms in the palace are stunning, with its crystal chandeliers, gold rooms, high ceilings and marble columns, the palace is a shining jewel.   Not every bride can get married at a Palace obviously, but there are many venues that have hints of grandeur like The Hall of Springs, The Canfield Casino, and Key Hall at Proctors.
From a food standpoint, Prince William and Kate are doing something very interesting for their luncheon reception, serving only canapés, or butler passed hors d'oeurves, with no formal sit down luncheon.  This is becoming increasingly popular in wedding receptions, the idea of smaller bites of food but in a larger variety.  The kitchen staff at the palace have 150 recipes for canapés, be them hot, cold, savory or sweet and are rotating through them all to create a variety for the guests.
Wedding cake is something that is very traditional, and the Royal couple's will be no different.  Flora Cairns will design a multi-tiered British Floral inspired fruit cake with cream and white icing.  However, desserts are a fun way for a couple to express and share little pieces of themselves with their guests, whether it is in the form of stations or bite-sized foods.  Prince William will have a Chocolate Biscuit Groom's Cake from McVitie's Cake Company.  McVitie's has been making royal cakes for centuries and even made the royal wedding cake in 1940.  This particular cake however, is a family recipe that Prince William is very fond of.
Philanthropy is important to the couple as well.  Many couples today, in lieu of favors make a donation to a charity that is important to them.  Prince William and Kate have taken that one step further and have asked that anyone wishing to give them a gift for their wedding make a donation to certain charities that have five basic missions: fulfilling the potential of children, aiding service personnel and their families, conservation for future resources, help and care at home, and changing lives through arts and sports.
This Royal Wedding is certain to be a sight to see, being rooted in so much history, it will be interesting to see the modern takes that the couple will put on their wedding, I guess we will wait to see!